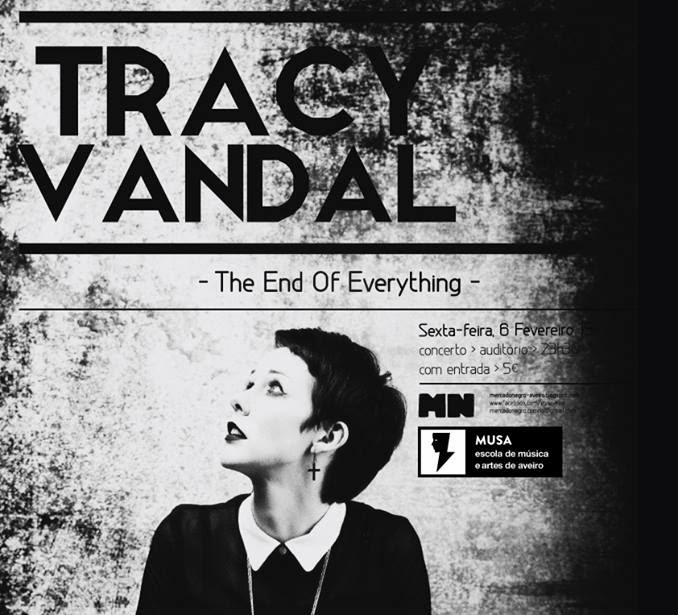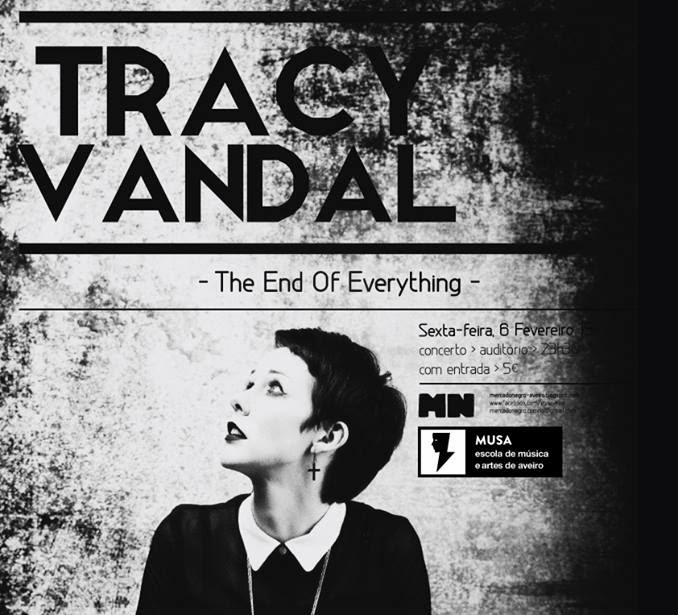 Após um grande período de ausência, a britânica Tracy Vandal, a voz à frente dos Tiguana Bibles, apresenta o seu primeiro disco em nome próprio, o EP, de cinco canções, The End Of Everything. Em Londres Tracy Vandal fez parte dos projectos Giant Paw, Dick Johnson, Lincoln e os Karelia (primeira banda de Alex Kapranos dos Franz Ferdinand).
A residir em Portugal desde 2011 e depois da extinção do projecto Tiguana Bibles, Tracy Vandal decidiu continuar a carreira em nome próprio, de onde surge este novo trabalho em colaboração com Boz Boorer (Polecats, Morissey) guitarrista que a acompanha em quase todas as músicas.
Tracy Vandal sobe assim ao palco do auditório do Mercado Negro, em Aveiro, no próximo dia 6 de Fevereiro, para um concerto a ter início às 23.30h. Os preços dos bilhetes ficam pelos 5€ e todas as informações adicionais podem ser encontradas
aqui
.