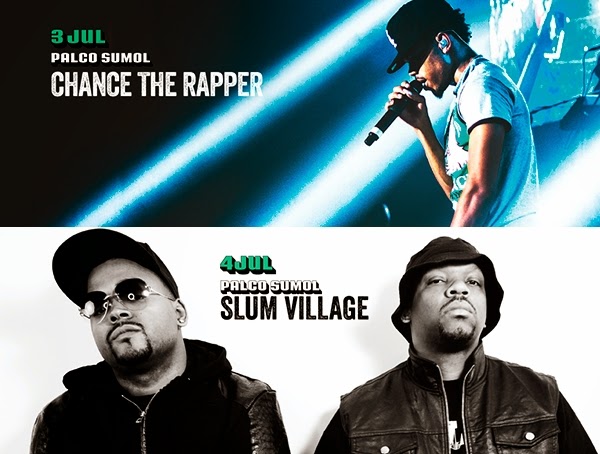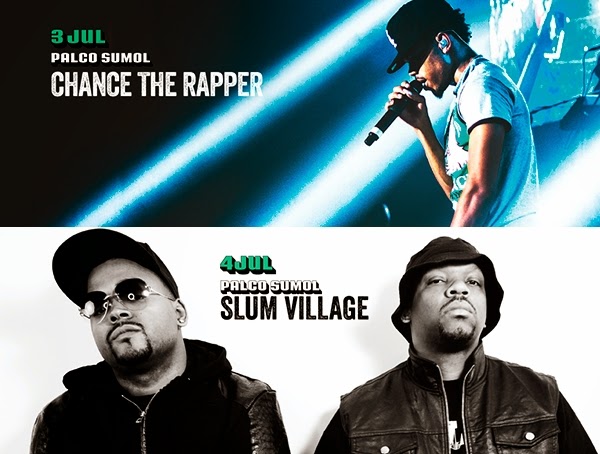 Chance The Rapper, jovem rapper de Chicago que com apenas 22 anos, é um dos nomes do hip-hop mais falados do momento e estreia-se no próximo dia 3 de Julho em território nacional, no Palco Sumol, onde será cabeça de cartaz.
Assumindo a influência dos géneros acid jazz, soul, r&b e blues, as composições ricas de melodia e contemporaneidade de Chance The Rapper foram conhecidas sob formato mixtape com 10 Day e Acid Rap, onde saíram os êxitos "Juice" e "Smoke Again".
Os Slum Village nasceram há quase duas décadas e meia, e são hoje uma referência no hip hop mundial e um dos nomes mais reconhecidos do género na cidade de Detroit. No próximo dia 4 de Julho, e d
epois de uma passagem pelo nosso país com lotação esgotada,
o colectivo sobe assim ao Palco Sumol onde apresentará o seu mais recente disco, Evolution que conta com a colaboração de nomes reconhecidos do hip hop norte-americano como Havoc, Focus, J. Ivy, DJ Jazzy Jeff, Big Pooh e Blu.
Passes gerais s/ campismo: 55€