A covilhete na mão apresenta, esta sexta, sábado e domingo, três concertos do importantíssimo músico Jozef Van Wissem. O holandês premiado por Cannes estará esta semana em Portugal para apresentar o novo disco It Is Time For You To Return. Lisboa (promovida pela Galeria Zé Dos Bois), Barcelos, Vila Real e Caminha (promovidas pela covilhete na mão) são as cidades que o receberão.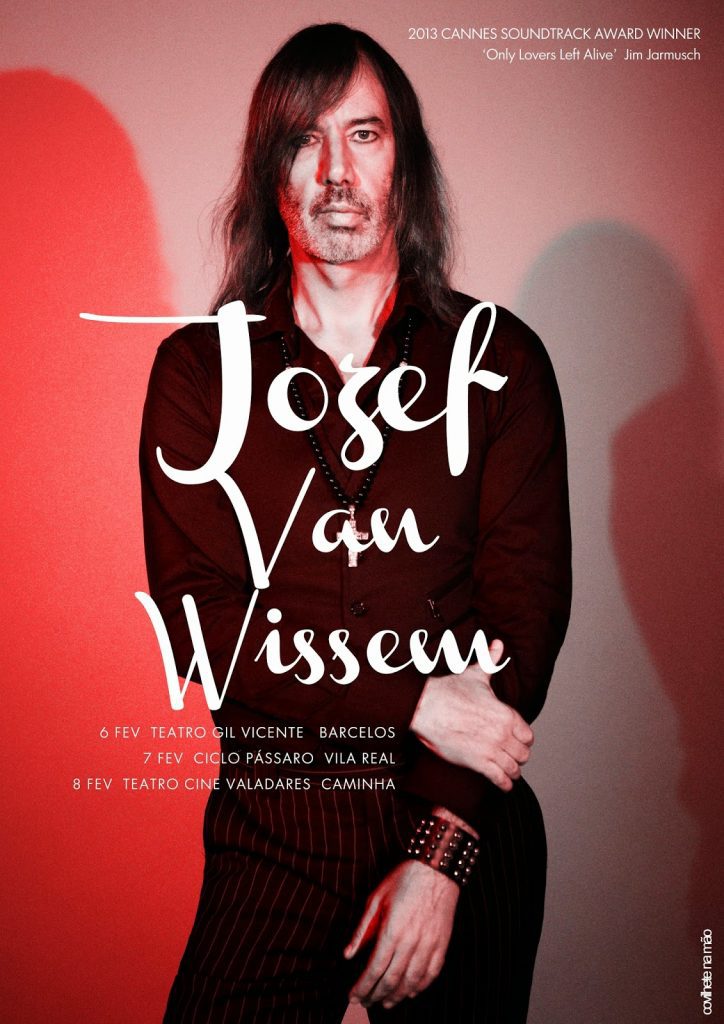 Van Wissem é conhecido pela belíssima música ao lute, instrumento da família do alaúde, que lhe valeu já o prémio de melhor banda-sonora pelo Festival de Cannes graças ao excelente trabalho de composição para o filme do realizador Jim Jarmusch, Only Lovers Left Alive.
Van Wissem soma já mais de 800 concertos, levando o seu alaúde barroco personalizado a festivais tão conceituados como o ATP ou Primavera Sound ou ultrapassando as fronteiras da Arte ao ser comissionado pela National Gallery de Londres para compor uma peça para a pintura The Ambassadors de Hans Holbein. Atualmente, o holandês encontra-se a trabalhar em várias bandas-sonoras, entre elas para o filme Red Right Return, onde é uma das personagens da fita e interpreta o papel de um ex-toxicodependente.
It Is Time For You To Return, o seu mais recente álbum, editado em 2014 pela Crammed Discs, será finalmente apresentado esta semana em Portugal.
Os bilhetes para os concertos de Barcelos e Caminha têm o custo de 5€, enquanto em Vila Real a entrada é livre mediante reserva de bilhete (geral@covilhetenamao.com ou 91 322 07 08)