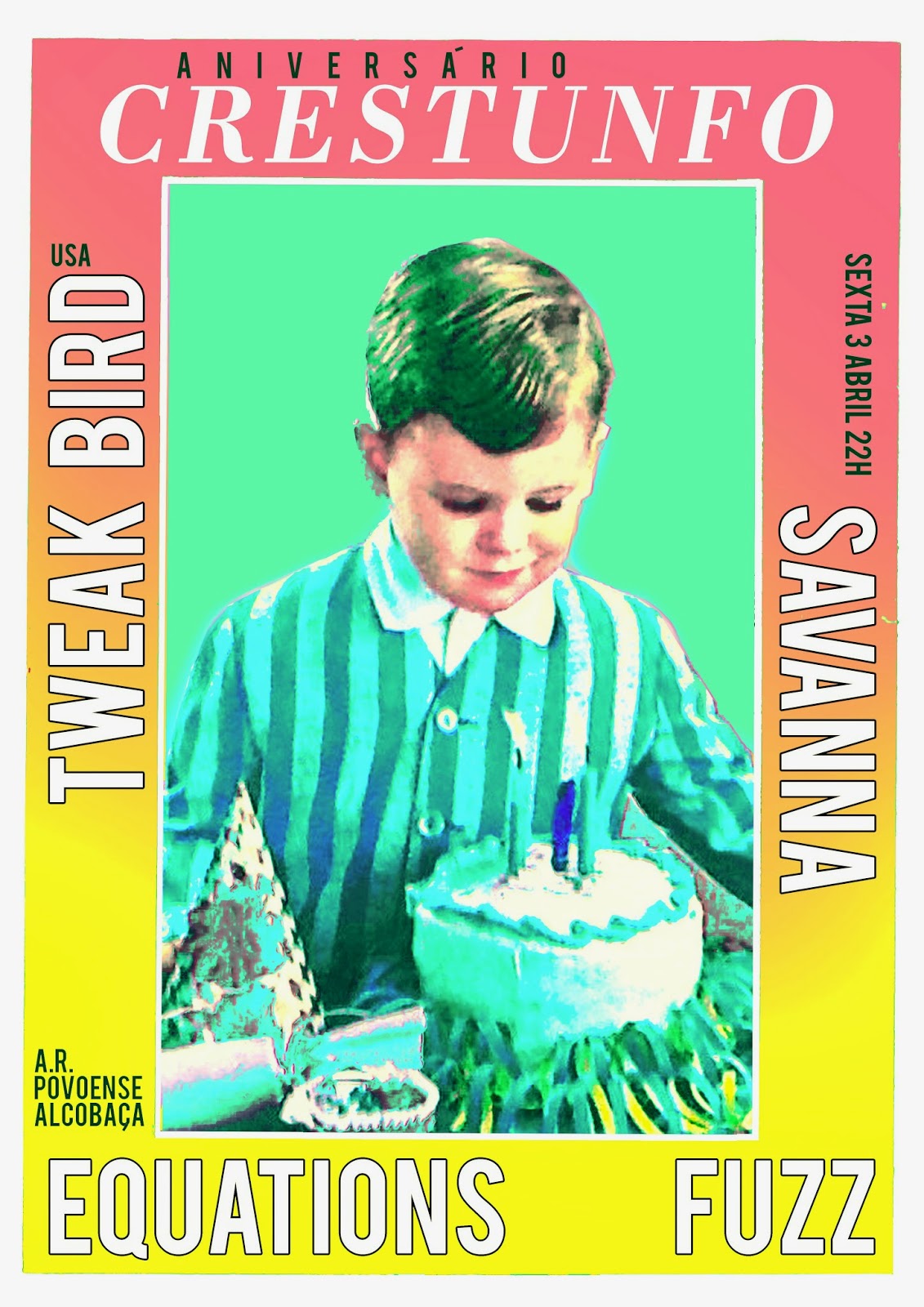 Os portugueses
Equation
s vêm apresentar o seu mais recente
High Tower
editado este ano.
Os também portugueses
Savanna
têm novo álbum na bagagem, o psicadélico
Dreams to Be Awake
.
Os
Fuzz
são o último destaque. Fiquem aqui a conhecê-los melhor.
O evento está agendado para dia 3 de Abril, sexta-feira, na A.R.Povoense, em Alcobaça, e têm o custo de 4€.