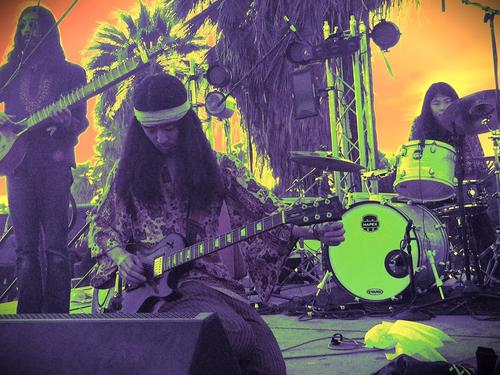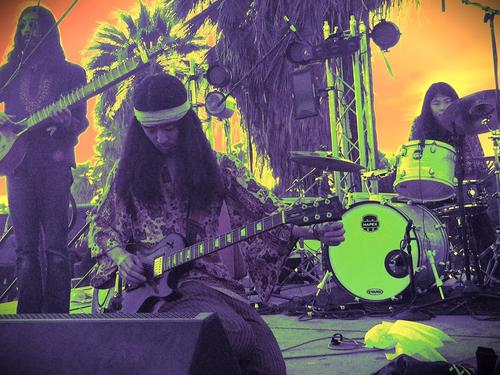 A estreia em Portugal dos Kikagaku Moyo surge como apresentação do seu Forest of Lost Children (2014), disco tão descomprometido como belo, editado no ano passado e que sucedo o igualmente bem aclamado Mammatus Clouds EP. Resultante da co-parceria entre a Revolve e a Lovers & Lollipops, o primeiro concerto, dos dois agendados em Portugal, tem lugar a 12 de junho, no Maus Hábitos, Porto. No dia posterior os japoneses seguem rumo à capital onde trarão o seu space rock à Galeria Zé dos Bois, a 13 de junho.
A primeira parte do concerto a ter lugar no Maus Hábitos terá a abertura garantida pelos portuenses HHY & The Macumbas, coletivo de xamâs liderado por Jonathan Uliel Saldanha, em apresentação de Throat Permission Cut, o seu misterioso longa-duração de estreia, editado o ano passado.
Os concertos para o Porto têm um preço de 10€ / 12€ (À porta). Em Lisboa as entradas ficam pelos 8€. Ambos os concertos têm início às 22H.