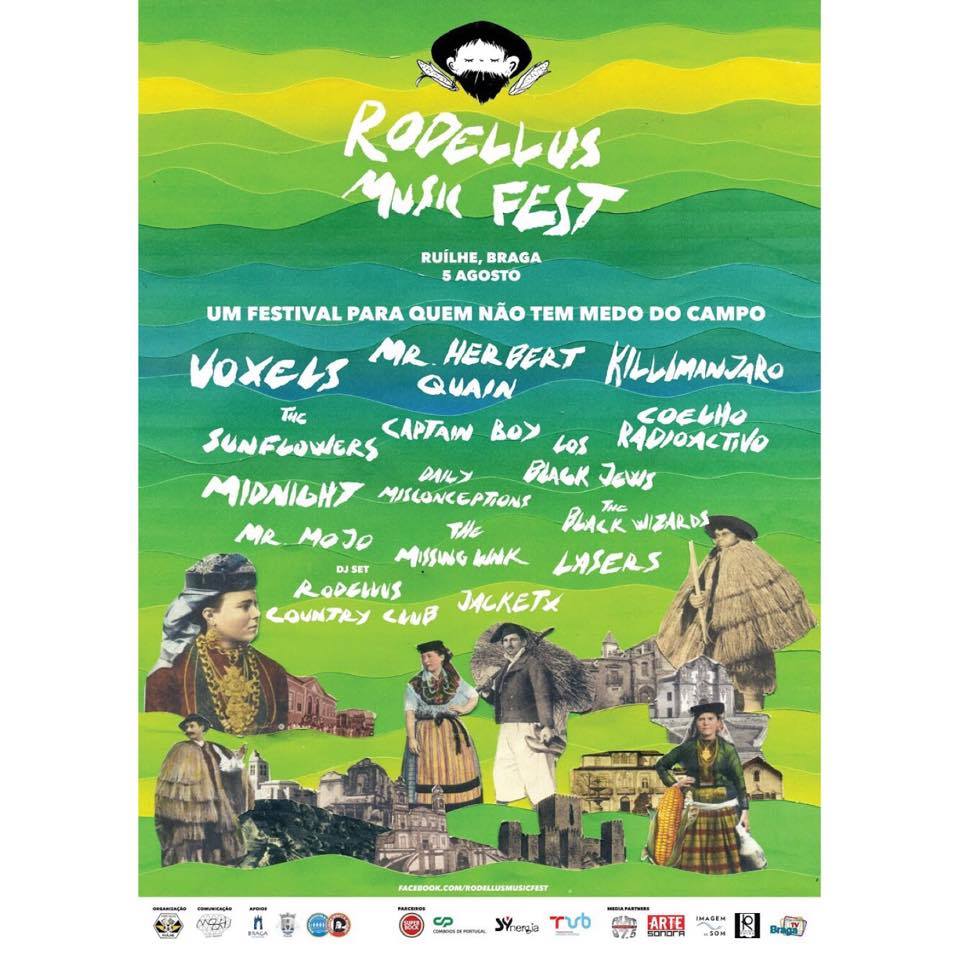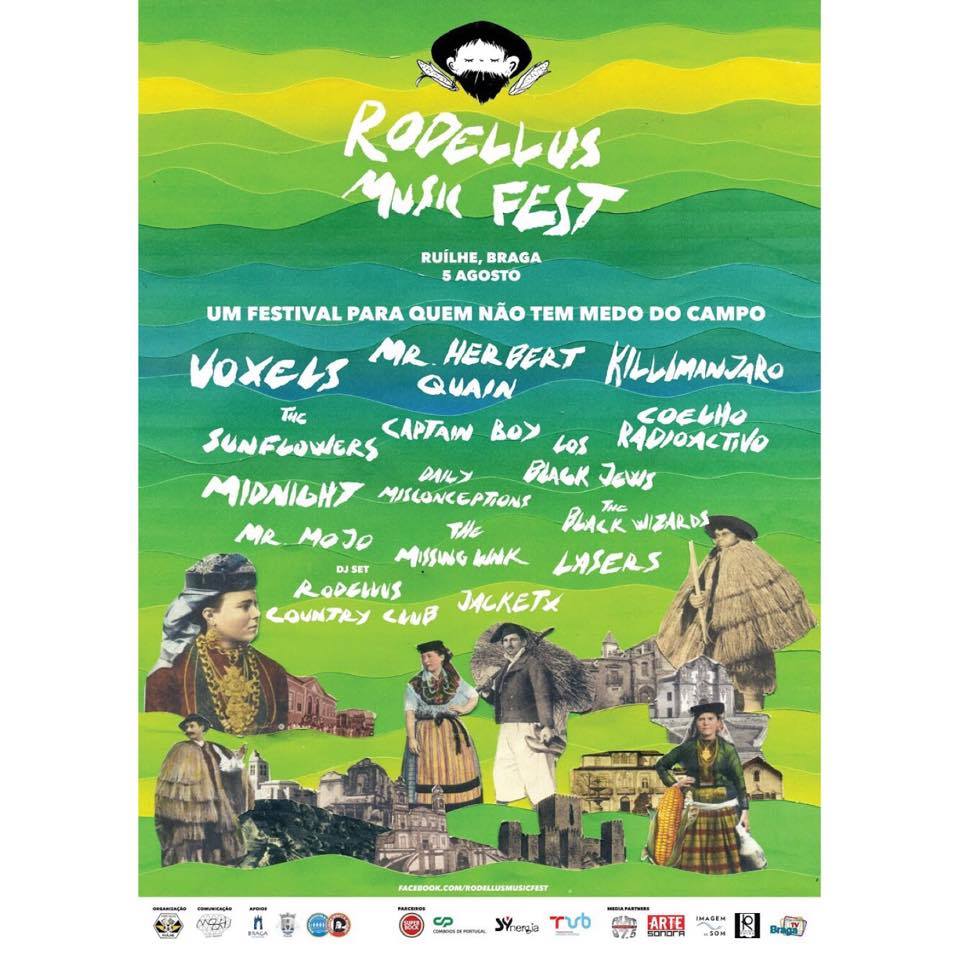 O Rodellus Music Fest tem agora cartaz oficialmente fechado. O festival, organizado pela MOOH, que se estreia este ano a 5 de agosto, em Ruílhe, Braga, tem como principal objetivo desafiar os artistas e o público a não terem medo de desafiar o campo.
Com um cartaz pintado de artistas nacionais portugueses, o bilhete dá assim acesso aos concertos de Killimanjaro, Voxels, Mr. Herbert Quain, The Sunflowers, Captain Boy, Coelho Radioactivo, Los Black Jews, Daily Misconceptions, The Black Wizards, Mr. Mojo, Lasers, Jacketx e The Missing Link pelo simpático preço de 6€ [7,5€ se adquirido no próprio dia]. Poderão ainda ver os DJ Sets de Midnight e Rodellus Country Club.
Os concertos têm início às 16h00 e as portas abrem às 15h00. O festival possui ainda parceria com a CP, pelo que, para os que viajarem nos comboios urbanos do Porto, poderão adquirir um bilhete de ida e volta pelo preço especial de 2€.
Programação
PALCO PRINCIPAL
21h00 | The Black Wizards
01h15 | Mr. Herbert Quain
PALCO UM AO MOLHE
17h00 | Coelho Radioactivo
18h00 | daily misconceptions
DJ SET
04h30 | Dj Set – Rodellus Country