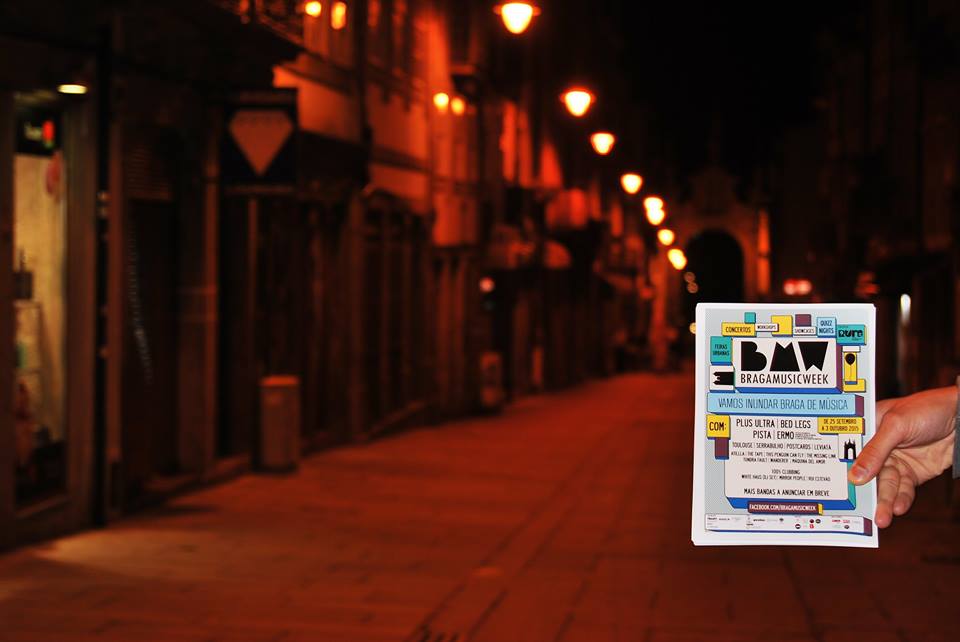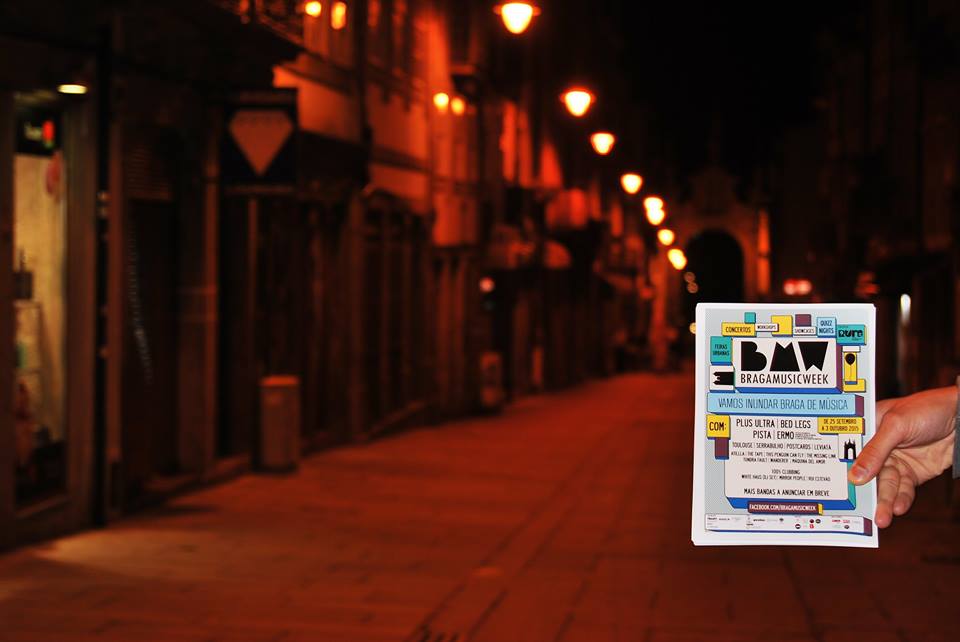 À terceira edição, a Braga Music Week arranca com um programa muito rico e diversificado, distribuído ao longo de nove dias consecutivos que, para além de concertos, trará igualmente outras atividades que incluem Quiz Nights, Urban Market, um torneio de Futsal e ainda Workshops e Showcases.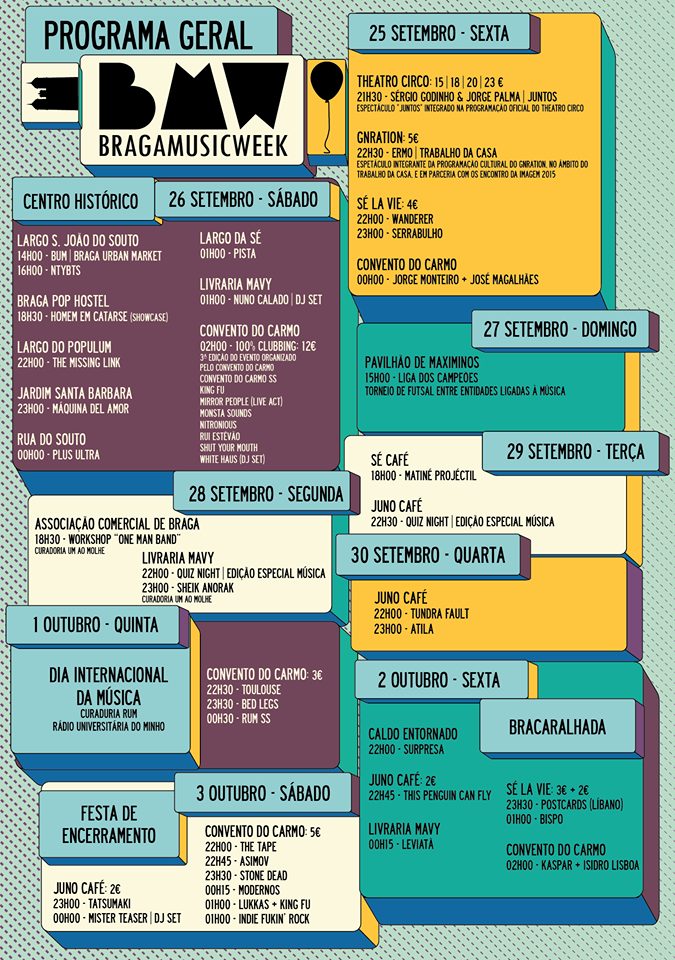 Entre os nomes dos artistas confirmados, poderão ser vistos concertos de Plus Ultra, Modernos, Bispo, Pista, Atila,Toulouse e Asimov. Divididos pelos vários espaços que vão abrir portas ao evento, passarão outros nomes importantes da nova música portuguesa como Bed Legs, Serrabulho, Leviatã, The Missing Link, Tundra Fault, This Penguin Can Fly, Wanderer, Stone Dead, Máquina Del Amor e Ermo, este último como espetáculo integrante da programação cultural trimestral do GNRation, no âmbito do Trabalho da Casa. Também os Postcards, The Tape e Sheik Anorak vêm celebrar connosco esta semana, compondo, assim, o painel internacional de artistas que vêm inundar Braga de música.
O festival arranca hoje, dia 25 de setembro, e prolonga-se até sábado, dia 3 de outubro.