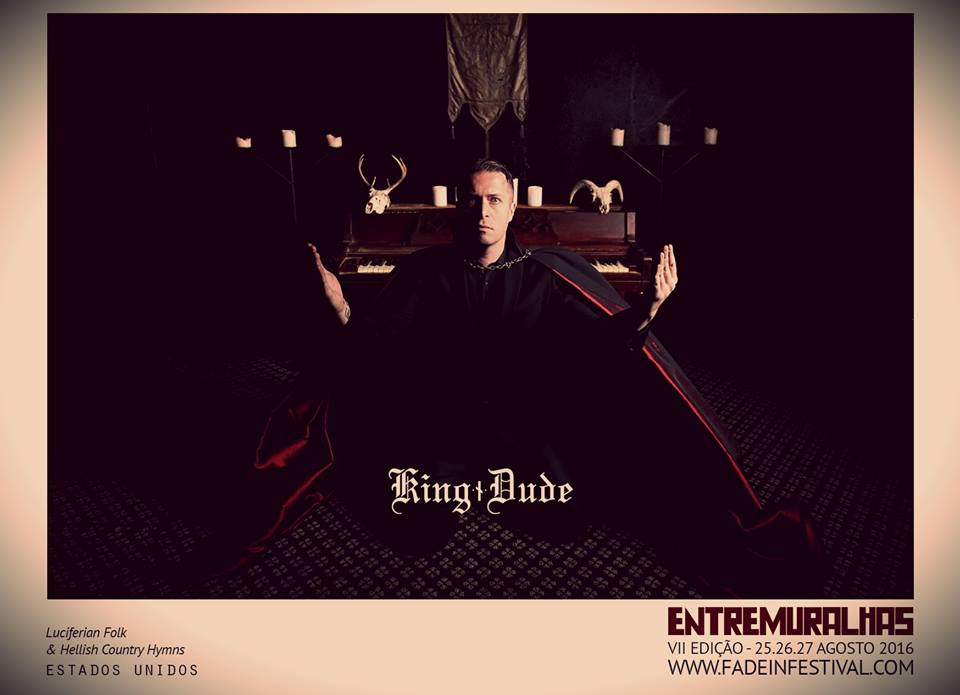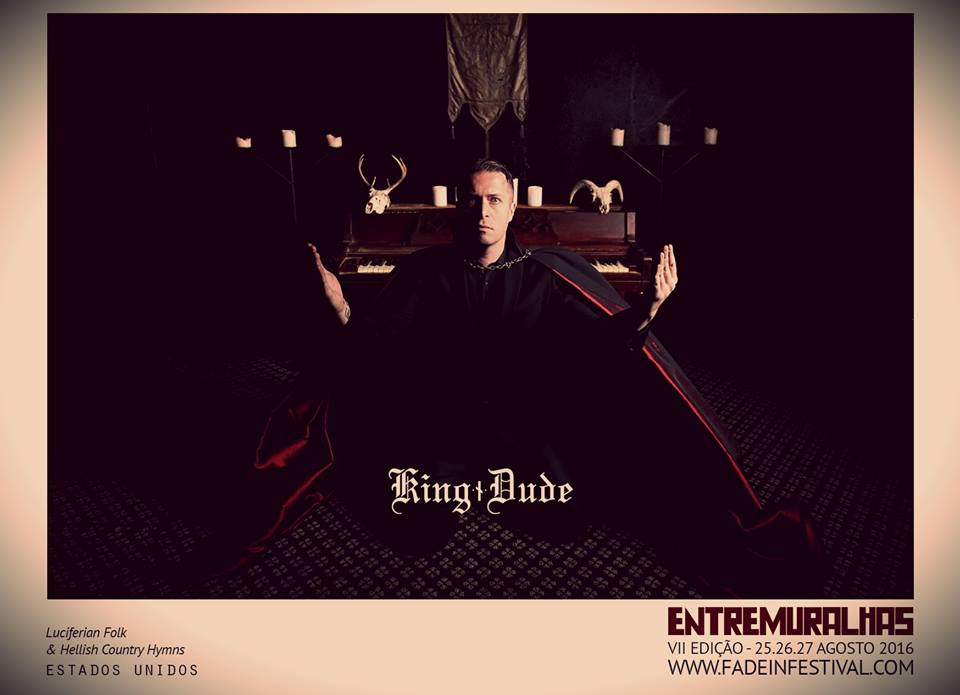 Depois de ter passado no passado ano em Portugal para dois concertos, Thomas Jefferson Cowgill aka King Dude encontra-se de regresso ao país este ano, em formato banda ao vivo, desta vez para se juntar aos quinze nomes que de 25 a 27 de agosto fazem o Entremuralhas 2016 acontecer, mais uma vez no habitual Castelo de Leiria.
O universo místico de King Dude fez-se com os seus três primeiros álbuns – Tonight's Special Death (2010), Love (2011) e Burning Daylight (2012) – e nas edições conjuntas com Solanaceae, Urfaust e, claro, Chelsea Wolfe. Os anos de 2014 trouxeram o extraordinário álbum Fear e 2015 abriu portas para o imprescindível quinto álbum, Songs Of Flesh & Blood – In The Key Of Light, consolidando King Dude num patamar de excelência. A batalha entre o céu e o inferno continua a ser a maior demanda de TJ Cowgill, mas é nas profundezas da alcova do demo que está o céu de King Dude.
Artistas já confirmados:


Corpo-Mente, Dark Door, Frustrarion, Geometric Vision, IANVA, King Dude e Silent Runners.