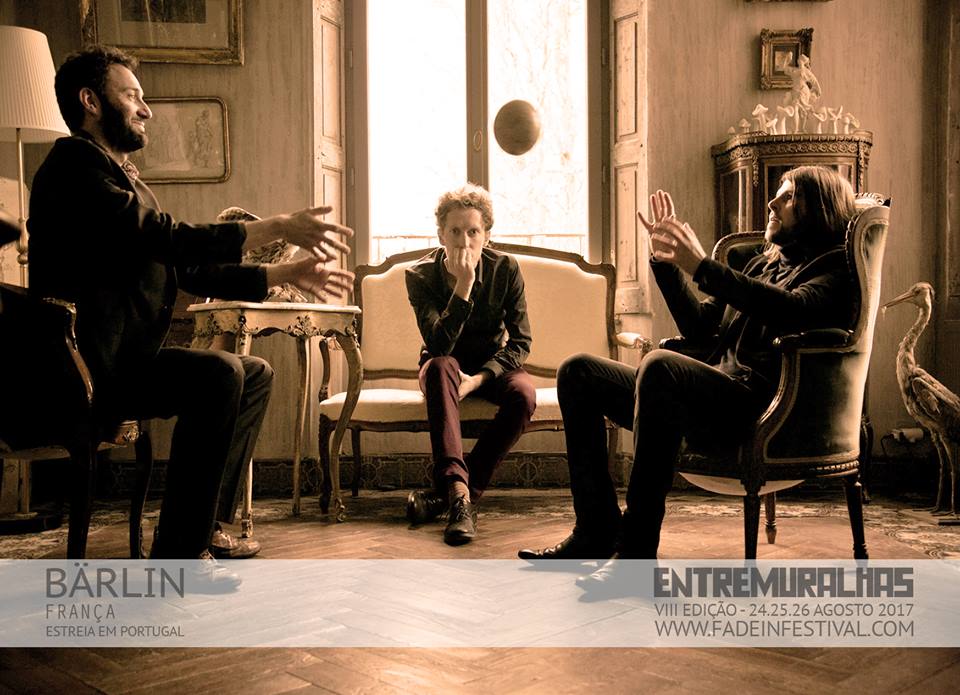 Ano novo, novas confirmações.
Os franceses Bärlin e os gregos Selofan são os dois novos nomes a ingressarem o cartaz da oitava edição do Entremuralhas. A revelação foi feita pela organização do festival, a Fade In – Associação de Ação Cultural, na sua página oficial do facebook. As duas bandas juntam-se assim aos já confirmados Dear Deer e Vox Low.
Bärlin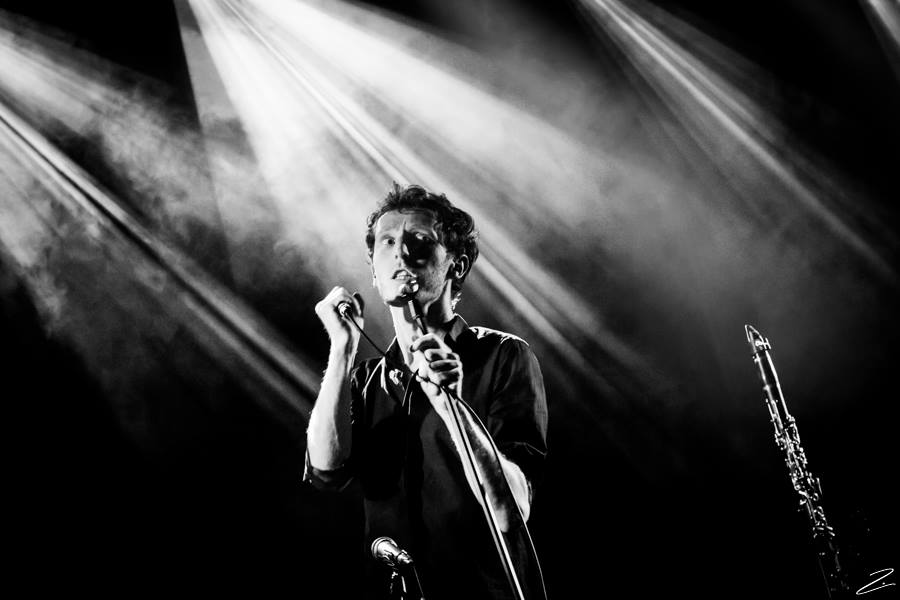 Os Bärlin são um trio francês que explora diversas sonoridades post-rock e as conjuga num som fortemente influenciado pelo jazz fusion, incorporando o clarinete e algumas samples. Formados em 2007, os Bärlin editaram apenas dois discos – Bärlin (2012) e Emerald Sky (2015) – os quais trazem até ao Entremuralhas numa estreia em território nacional.
Para fãs de: Tuxedomoon, Morphine, Tom Waits, And Also The Trees, Nick Cave.
Os Selofan são uma dupla grega de minimal wave/ darkwave e fundadores do selo Fabrika Records (Die Selektion, Lebanon Hanover, She Past Away). Formados por Dimitris Pavlidis e Joanna Badtrip, em 2011, a banda estreou-se em Portugal em 2014, na altura em apresentação do disco de estreia homónimo. Com três discos na bagagem, a dupla regressa ao país para atuar no Palco Igreja da Pena onde apresentará Στο Σκοτάδι (In The Darkness), o mais recente trabalho editado em fevereiro de 2016.


Para fãs de: Lebanon Hanover, Visage, The Cure, Xmal Deutschland.






A oitava edição do festival Entremuralhas toma lugar no fim-de-semana de 24, 25 e 26 de agosto no habitual e icónico Castelo de Leiria. Ainda não há informações relativas ao preço dos bilhetes nem às atuações das bandas por dia.