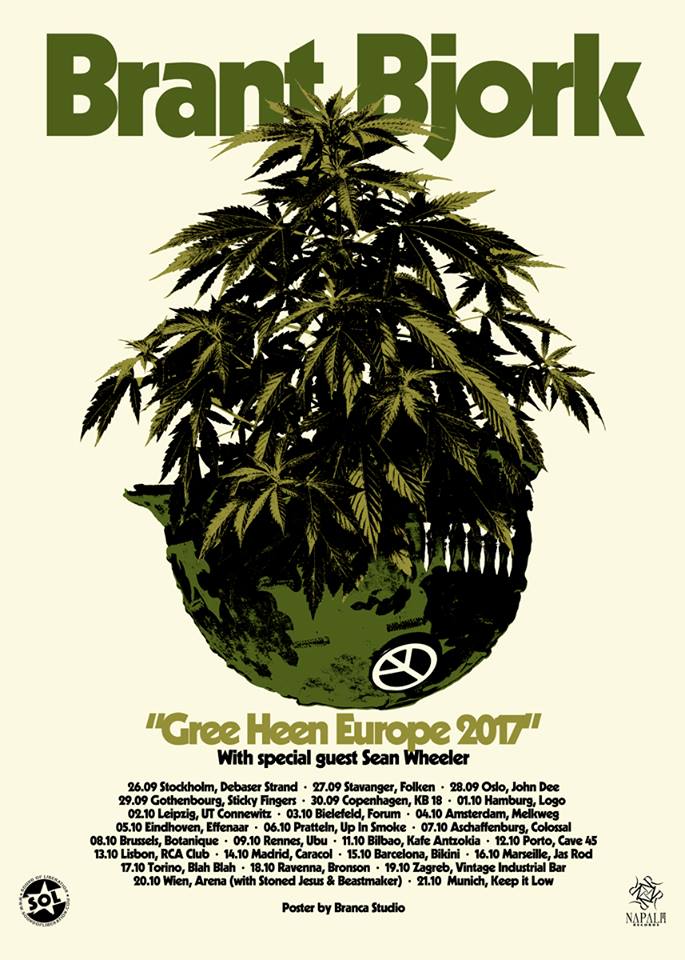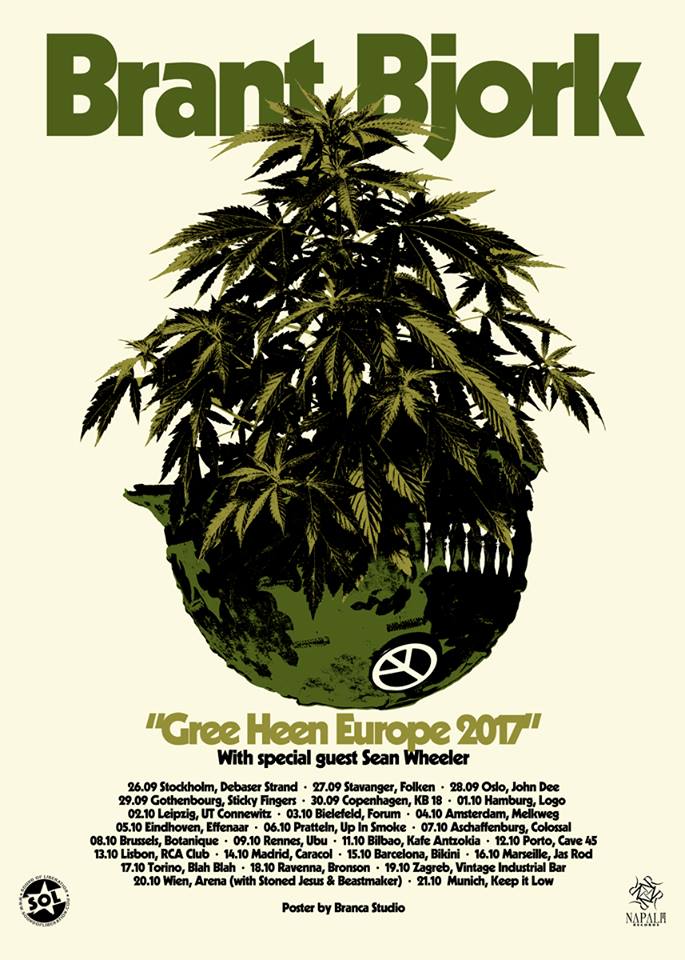 O californiano Brant Bjork, uma das principais figuras da cena de Desert Rock e ex-membro de influentes bandas como Kyuss, Fu Manchu, Che ou Mondo Generator, anunciou o seu regresso a Portugal em outubro com uma data dupla no Porto, na Cave 45, e em Lisboa, no RCA Club.
Estes concertos fazem parte da nova tour europeia do musico denominada Green Heen, que tem como objetivo apresentar o seu novo album, Tao Of The Devil, lançado em 2016 através da editora Napalm Records.
Para além da banda que acompanha o músico, podemos ainda esperar pela participação especial do músico convidado Sean Wheeler. A
lém das música do novo album, é esperado que o músico explore álbuns mais antigos como
Jalamanta
ou
Gods and Goddess
.
As datas do evento ficaram marcadas a 12 de outubro, no Porto, e no dia 13 de outubro, em Lisboa. Este concerto é promovido pela Garboyl Lives que brevemente irá anunciar mais informações sobre o concerto, como o preço dos bilhetes e as bandas de abertura dos respetivos concertos.