Reportagem: Thurston Moore Group [Lux Frágil/ZDB, Lisboa]
Reportagem: Thurston Moore Group [Lux Frágil/ZDB, Lisboa]
|
Reportagem: Thurston Moore Group [Lux Frágil/ZDB, Lisboa]
|
Na passada quinta-feira (23 de novembro) assistimos à sublime atuação de Thurston Moore e da sua banda no Lux Frágil, em nome da Galeria Zé dos Bois. Moore trouxe na bagagem o seu novo álbum de originais, Rock n Roll Consciousness, responsável por uma noite bem ruidosa.
Fazendo-se acompanhar por Steve Shelley (Sonic Youth, Sun Kil Moon), Deb Googe (My Bloody Valentine, Primal Scream) e James Sedwards (Nought, Chrome Hoof), Moore subiu energicamente ao palco quinze minutos após a hora prevista. A fila para entrar no Lux era grande e, sendo este um concerto esgotado, a banda teve a gentileza de esperar que todos estivessem presentes para iniciar a viagem sónica.
Com a guitarra de Moore a romper o silêncio, começámos a ouvir os primeiros acordes de "Cease Fire", single lançado em março deste ano. Este tema que não está incluído em Rock n Roll Consciousness, aborda a temática das armas, revoltando-se contra o clima de insegurança e violência que se vive neste mundo.
Ao fim da primeira música uma certeza se assola nas nossas mentes. É como se os Sonic Youth estivessem ali à nossa frente, particularmente o período mais tardio da banda. Seguiu-se "Speak to the Wild", uma das melhores músicas do compositor pós-Sonic Youth. O público já estava ligado à corrente. A partir daqui era impossível ficar indiferente à descarga sonora perante nós, às guitarras desafinadas tão características e tão nostálgicas.
Manifestando-se contra a sociedade capitalista (curiosamente no dia seguinte era a black friday), o concerto prosseguiu com a progressiva "Turn On". Nenhuma música interpretada durava menos seis ou sete minutos e tanto os jovens como o público mais velho e saudosista estavam a sentir a adrenalina.
A intensidade do concerto era tal que foi preciso a acalmia introspetiva de "Smoke of Dreams" para restaurar energias. Já com o devido descanso segui-se a melódica "Aphrodite". Por sua vez, "Exalted" trouxe-nos à memória Daydream Nation, álbum lendário dos Sonic Youth. Foi neste ambiente caótico que a banda abandonou pela primeira vez o palco.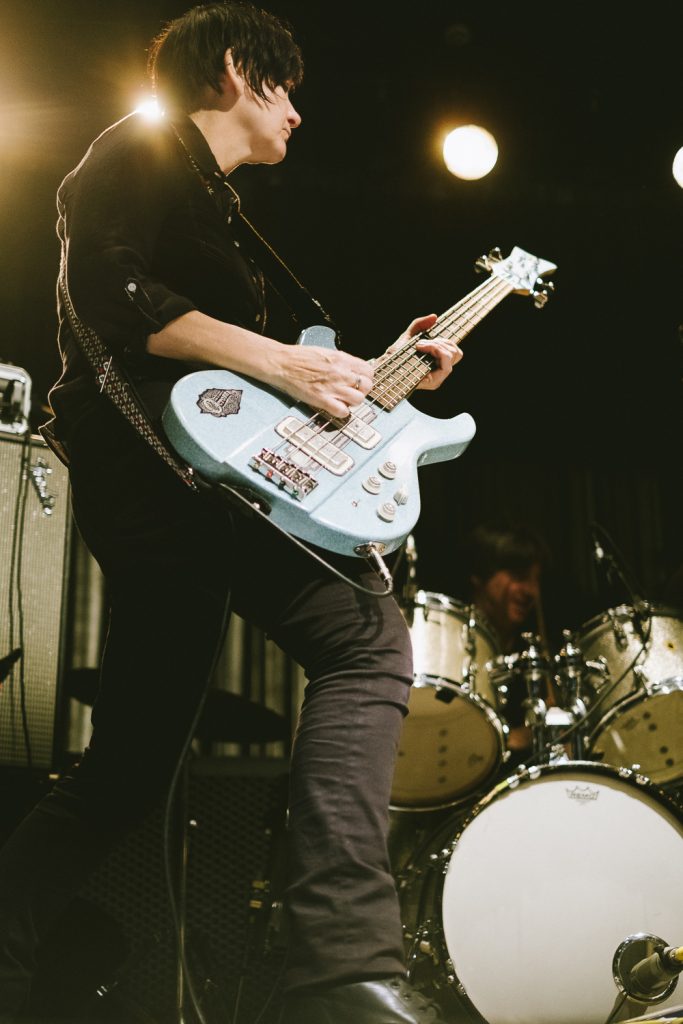 Os gritos e os aplausos calorosos do público levaram a que a banda subisse ao palco para um encore. Tocaram "heavenmetal", música do outro projeto de Moore, Chelsea Light Moving e a experimental "Ono Soul", do álbum de 1995 Psychic Heart's. Foram ao todo cerca de noventa minutos de concerto em que os músicos apresentaram uma performance notável.
Foi uma noite memorável, de celebração do melhor ruído sónico que se fez nas décadas de 80, 90 e 00. Thurston Moore está numa excelente forma nem parecendo ter quase 60 anos. Sempre muito simpático quando se dirigia ao público, agradeceu à ZDB pelo convite e tratou Lisboa como uma das suas casas, onde será sempre bem-vindo.
Até deu gosto sair do Lux com os ouvidos a zumbir.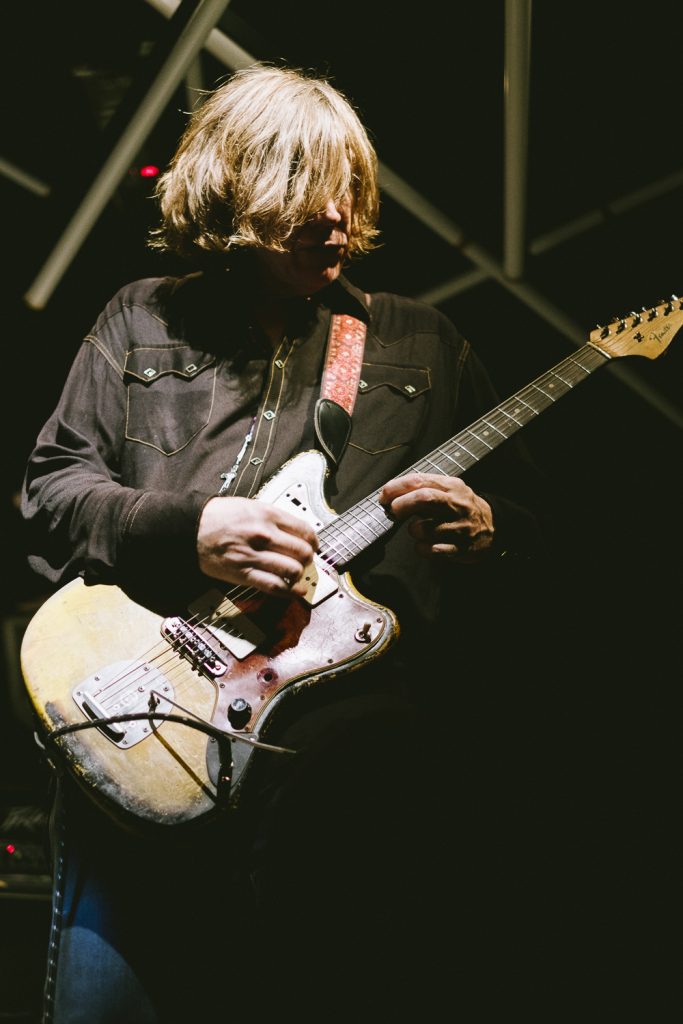 Reportagem por: Rui Gameiro