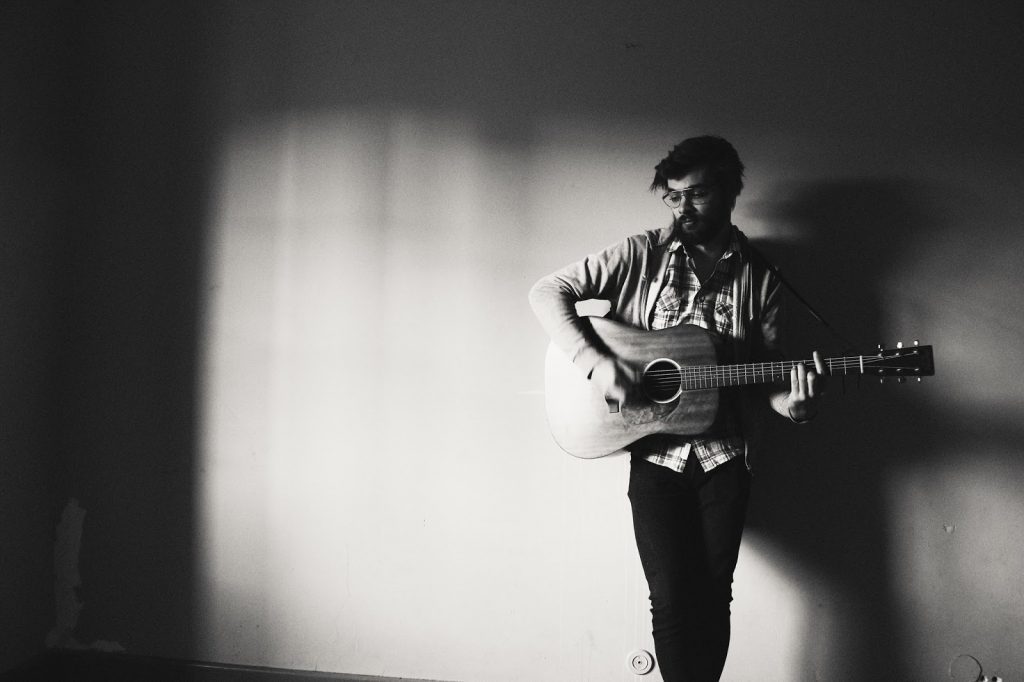 Miguel Reis vem de Setúbal e já cá anda há alguns anos. Ora repare: Preaching to a Choir of Friends and Family (2013), 5 Monstros (2014) e Ensaio Sobre a Harmonia (2015). Três trabalhos muito elogiados para o cantautor que se mostra ao mundo como Tio Rex e editou no passado dia 18 de março o seu novo EP, 5 Tragedies, com o selo da Planalto Records, em parceria com a Oh Lee Music e a Experimentáculo.
5 Tragedies apresenta-nos cinco canções num registo mais sinfónico e expansivos, deixando de lado as canções mais íntimas e introspectivas. Deste disco já haviam sido disponibilizados anteriormente os temas "Gods Are Dying" e "This Is An Intervention". Produzido por Sérgio Miendes e pelo próprio, o disco pode ser reproduzido na íntegra, abaixo.
Os cinco contos vão ser narrados de norte a sul do país com concertos já marcados entre março e junho, contando com a data de apresentação em formato banda no Cinema Charlot, em Setúbal, no dia 4 de maio.