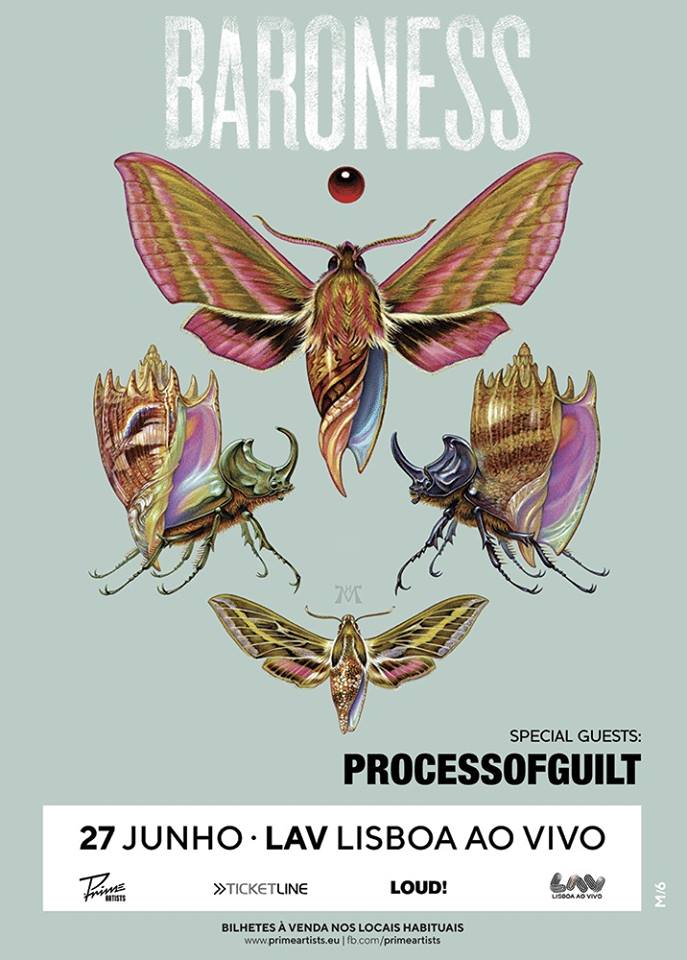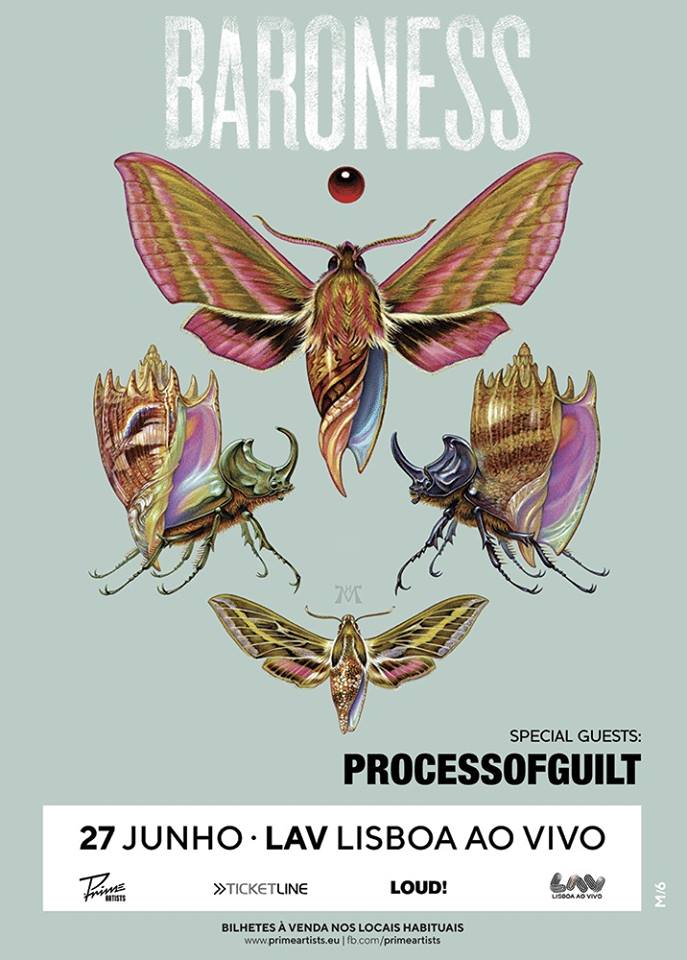 Os Baroness irão regressar a Portugal para atuar no Lisboa ao Vivo no próximo dia 27 de junho, através da Prime Artists, e terão como banda de abertura os portugueses Process of Guilt. Idolatrados desde 2004, aquando do lançamento do seu EP First, os Baroness têm vindo a moldar uma fórmula única desde então, caminhando entre o stoner rock e o sludge metal.
Os americanos trarão na bagagem
Purple
, editado já em 2015, num conjunto de datas que deverá servir para fechar o ciclo promocional deste disco que viu o grupo dar mais ênfase a
os elementos
stoner
da sua sonoridade
.
Os Process of Guilt editaram no ano passado o seu mais recente disco, Black Earth, onde voltam a demonstrar ser um dos nomes grandes da cena metal nacional. Black Earth continua a explorar uma sonoridade mais sludge, tal como em Fæmin, afastando-se cada vez do doom que permeava os primeiros trabalhos dos portugueses.


Os bilhetes estão já à venda nos locais habituais (Ticketline, Fnac, Worten, etc) pelo preço único de 20€.