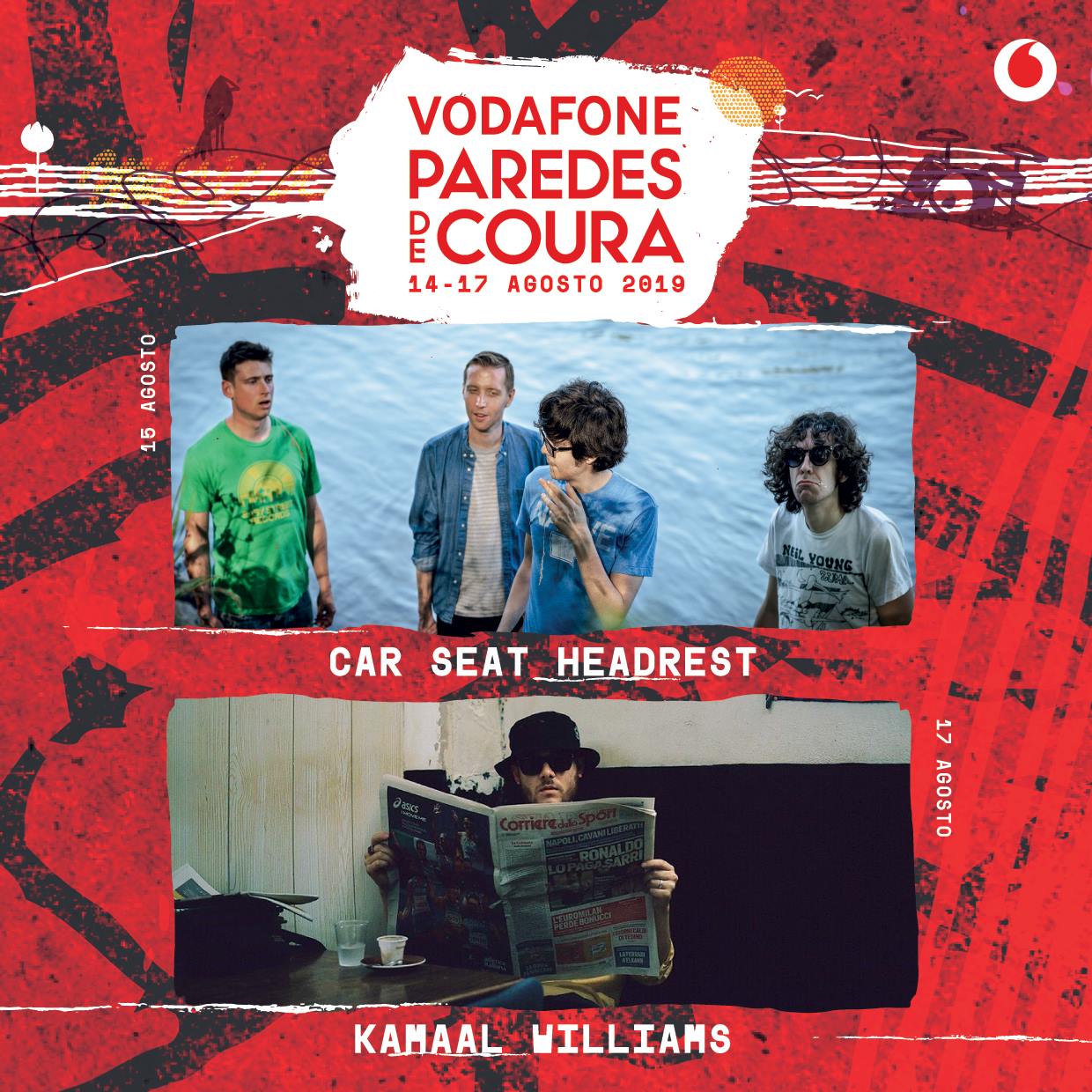 Car Seat Headrest
surgiu inicialmente como um projecto a solo de Will Toledo. Gravações em carros, quartos ou outros espaços solitários, levaram o compositor a produzir mais de uma dezena de álbuns antes de chegar à Matador Records. Em 2015,
Car Seat Headrest
passa a quarteto e lança, nesse mesmo ano, o primeiro álbum.
Teens of Style
mostra
o
equilíbrio perfeito entre melodia e distorção, o que proporcionou inúmeras críticas positivas no panorama musical. O tão aclamado
Teens of Denial
surge no ano seguinte enquanto 2017 foi escolhido para a re-edição do clássico
Twin Fantasy
, originalmente lançado em 2011. Em
Twin Fantasy (Face to Face)
voltamos a sonhar ao som de "Bodys", "My Boy (Twin Fantasy)" e "Sober to Death". Um poderoso reencontro para ouvir no dia
15 de Agosto
na Praia Fluvial do Taboão.
Numa narrativa diferente, mas com a mesma perseverança surge
Kamaal Williams
, o projeto do versátil artista Henry Wu. Teclista e produtor traz nas suas raízes influências das fortes sonoridades das rádios pirata de Peckham. Hip-hop, grime e garage são alguns dos estilos musicais que caracterizam
Kamaal Williams.
Misturas de jazz repletas de texturas, sons e sinais de uma cidade demasiado saturada é o que se ouve em
The Return
(2018)
,
o mais recente álbum do visionário compositor. Acompanhado pelos novos temas e os clássicos
Kamaal Williams
sobe ao palco do
Vodafone Paredes de Coura no último dia do festival, 17 de Agosto.
Os
passes gerais
podem ser adquiridos em
bol.pt
,
ticketea
e
locais habituais
(FNAC, CTT, El Corte Inglés,…) pelo preço de
90€.
O Fã Pack FNAC
Vodafone Paredes de Coura
, que inclui o passe geral para o festival e uma t-shirt exclusiva, está também disponível, por 90€, nas
lojas FNAC
e em
fnac.pt
.