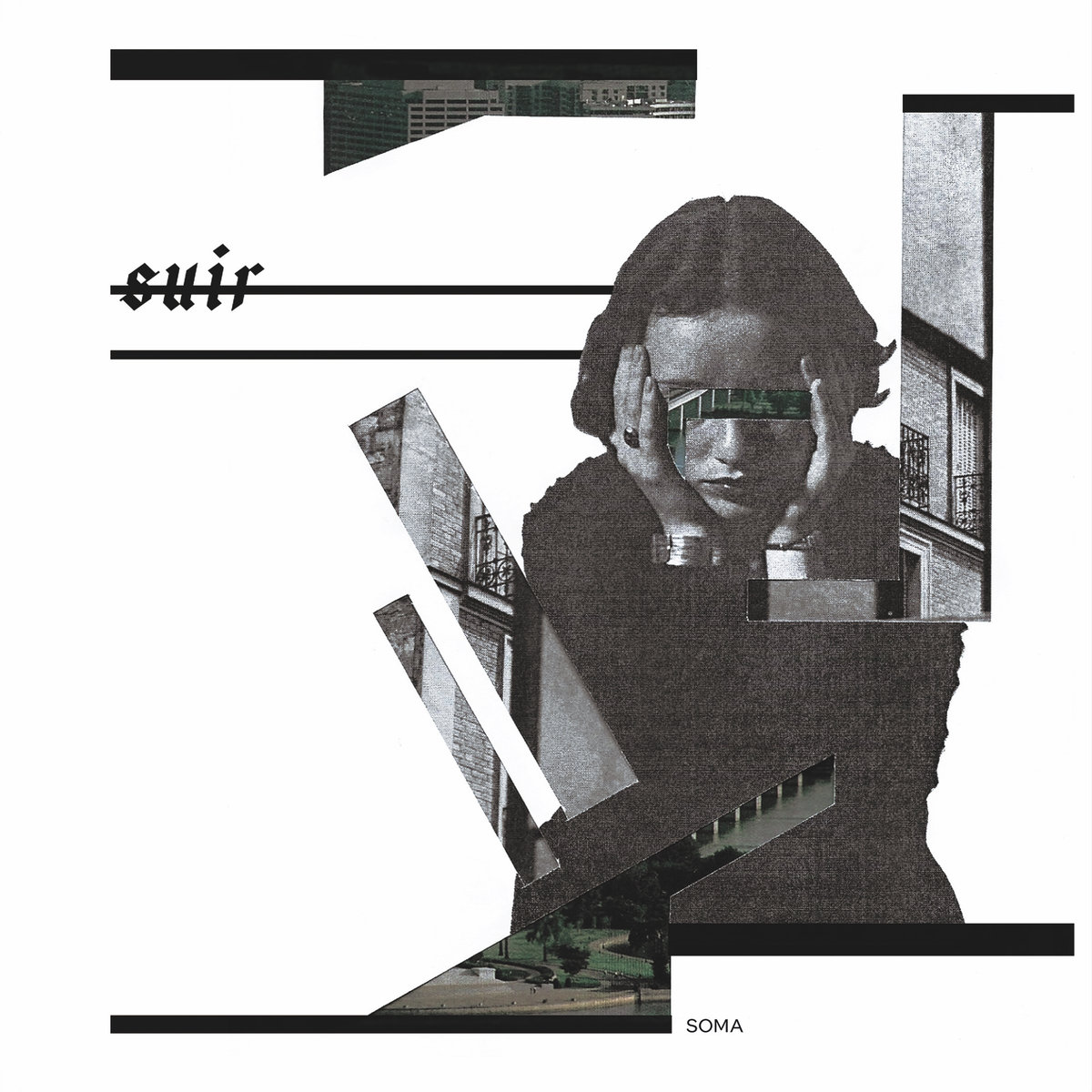 SOMA // Manic Depression Records // outubro de 2018
9.0/10
A dupla alemã SUIR regressou este ano aos discos longa-duração com SOMA o segundo registo de estúdio que chega um ano depois da estreia com Ater e que projeta um crescimento na abrangência sonora do mundo de Denis Wanic e Lucia Seiss. SOMA foi idealizado e composto após uma tour pela Europa Oriental, quando Denis Wanic e Lucia Seiss se mudaram para Warsaw durante o inverno de 2017 para uma pausa dedicada ao processo criativo. Foi esta cidade fria e cinzenta que influenciou as toadas densas e gélidas de SOMA que se apoiam nos pilares do art-rock e nas paisagens mais sombrias, deixando em certa parte os rasgos psicadélicos que acompanharam Ater.
Os SUIR formaram-se em 2016 e rapidamente construíram o seu mundo interativo entre guitarras e sintetizadores, apoiado em batidas industriais, letras melancólicas e uma atmosfera psicologicamente densa. O primeiro disco chegou ao mundo pela mão da editora alemã Black Verb Records – um dos selos que tem aberto o mundo às portas da música underground de qualidade – e criou um certo murmurinho na imprensa mais atenta. Cerca de um ano depois Wanic e Seiss saem-se com este novíssimo SOMA e conduzem-nos a várias camadas sonoras de desenvolvimento arrastado que conjugam um shoegaze envolto em reverb, art-rock e alguns elementos do post-punk e da coldwave. Tudo isto, enquadrado numa natureza de estrutura essencialmente minimal.


Lançado no passado dia 18 de outubro, SOMA abre com "Calamity" um tema com letra bastante negra ("come close and dissolve / restrain who you are / terminate all your thoughts / restrain who you are / calamity calamity") que encaixa na perfeição relativamente à cover art do disco que traz a assinatura da artista Saskia April Kluge, e é simplesmente maravilhosa. Segue-se "Gewalt", uma das faixas que serviu de avanço ao novo álbum e que volta a absorver-se desta atmosfera misteriosa e sinistra com batidas poderosas e riffs de guitarra absolutamente envolventes e cativantes. A cada progressão no álbum novas canções incrivelmente encantadoras. A poderosa "Warsaw" onde podemos ouvir que "there's no change, there's only rage / I guess all will stay the same", a apaixonante "As I Lay Down", cheia de nuances sonoras, sons sintetizados predispostos em camadas e uma guitarra tão melancólica que a torna tão triste, mas tristemente bela e poética. Enfim, música para sentir.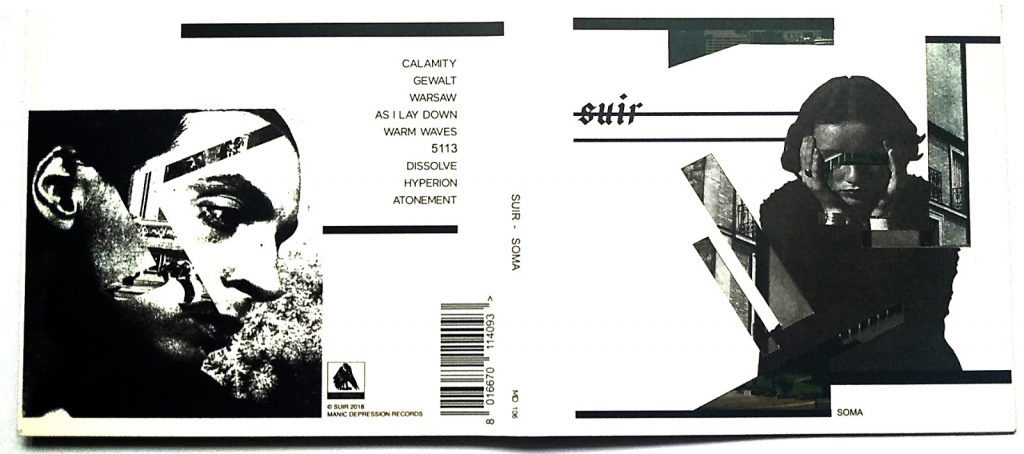 "5113" apresenta o registo mais experimental deste SOMA. O seu início composto por reverb, estruturas repetitivas e sons metalizados faz quase lembrar um retrato do vazio do existencialismo e da dissolvência do eu. É a música mais curta do disco mas também é aquela que traz uma maior abertura para a exploração do seu sentido e mensagem. Este experimentalismo e onda existencialista volta a ser abordado em "Hyperion", outro dos temas do disco que recorre exclusivamente aos instrumentos como ponto de comunicação. A encerrar este magnífico trabalho com "Atonement", os SUIR despedem-se com "it ends / it falls apart / it all ends / when we both fall into the dark".


Masterizado por Philipp Läufer e gravado e produzido pelos SUIR em Frankfurt, SOMA representa uma evolução muito positiva face ao seu antecessor, Ater, sendo um disco altamente recomendado para ouvir em loop. A cada nova audição descobre-se um novo pormenor e o resultado final soa cada vez melhor. Existe a quantidade de experimentalismo certa, as explorações vocais em sonância com toda a instrumentação envolvente e uma mensagem translinear completamente adaptada ao ouvinte. Um disco que tem tudo para integrar as tabelas dos melhores lançamentos de 2018: audaz, construtivo, emotivo e marcante.