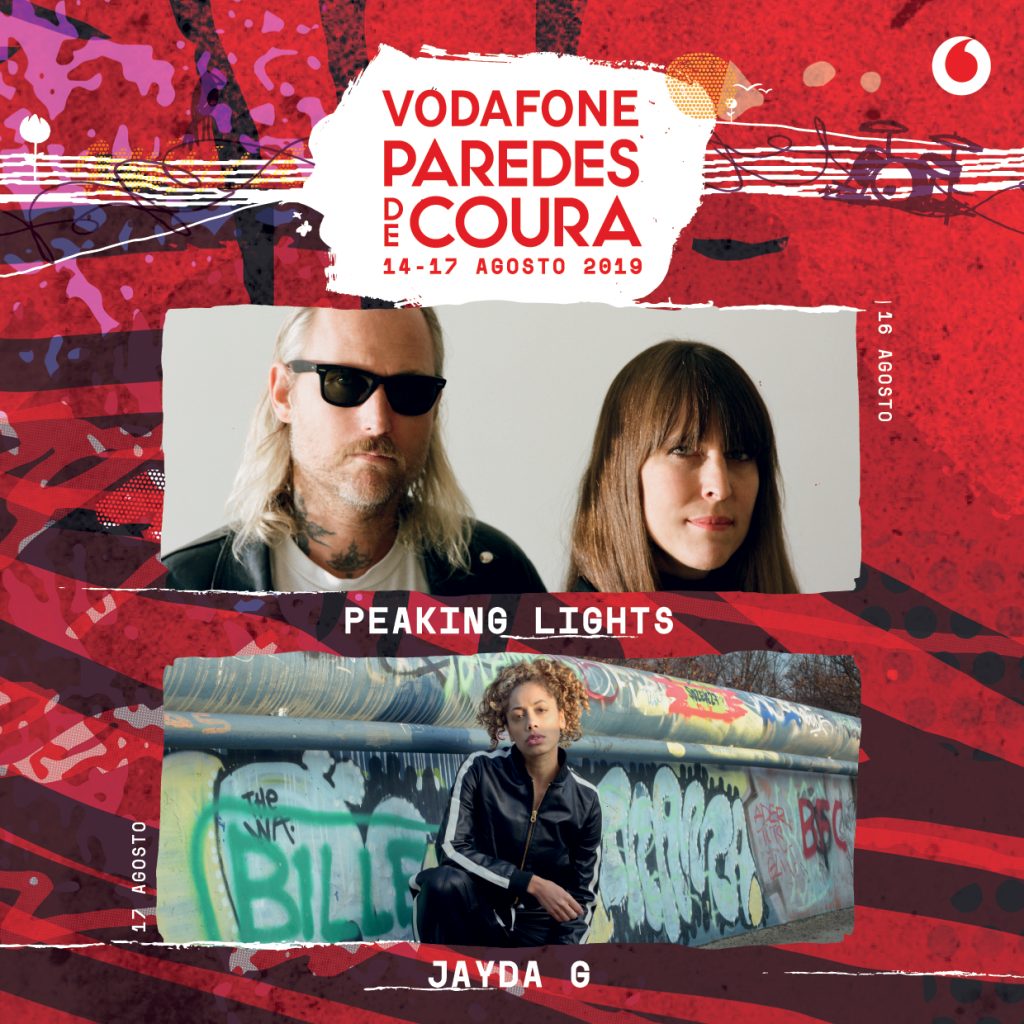 O duo natural de São Francisco, Peaking Lights, combina elementos de dub, krautrock, disco e psicadélico pop num singular registo. Indra Dunis e Aaron Coyes iniciaram o percurso musical enquanto membros da banda Rahdunes, antes de formarem Peaking Lights, um projecto caseiro para o qual usaram uma bateria electrónica, um órgão, uma guitarra e fortes batidas de baixo. O resultado desta artesanal produção surgiu em 2008 aquando do lançamento de Clearvoiant

,

cujo sucesso desencadeou a colaboração com o coletivo Italiano de free jazz Jooklo, bem como um convite da conceituada editora Night People. O acordo com a editora norte-americana garantiu a Peaking Lights o lançamento de mais dois álbuns: Imaginary Falcons (2009) e Space Primitive (2010), discos que voltaram a afirmar a abordagem lo-fi e espacial em que a banda envolvia os seus temas. No ano seguinte surge 936, um disco que convidou os fãs de Peaking Lights a fugir das habituais sonoridades e a envolverem-se na fusão do pop psicadélico que mistura ritmos dub e chillwave. Como celebração do décimo aniversário, o duo edita o EP Sea of Sand (2018), um disco com seis faixas que junta a electrónica aos vocais que já pertencem à história de Peaking Lights.
Apesar de o lançamento do álbum de estreia, Significant Changes, apenas estar agendado para Março deste ano, Jayda G já trilhou um caminho seguro pelo underground da música electrónica. A energia contagiante e o entusiasmo pela música permitiram à produtora musical e DJ juntar-se a grandes nomes da indústria e também atuar em icónicas salas de Vancouver, Berlim e Londres. As batidas californianas de Jayda G são a mais recente confirmação para o último dia da

27.ª edição do

Vodafone Paredes de Coura.
Os Peaking Lights juntam-se ao cartaz no dia

16 de Agosto

, já a electrónica de Jayda G está reservada para dia

17 de Agosto

. A

música está de volta à praia fluvial do Taboão

entre os dias

14 e 17 de Agosto

e conta com os já confirmados The National, Boy Pablo, Acid Arab, Kamaal Williams, Father John Misty, New Order, Mitski, Spiritualized, Parcels, Julien Baker, Alice Phoebe Lou, Patti Smith, Krystal Klear, Romare, Flohio, Crumb, Yellow Days, Connan Mockasin, Balthazar, Boogarins, First Breath After Coma, Deerhunter,Jonathan Wilson, Alvvays e Suede.
Os

passes gerais

para a

27.ª edição do Vodafone Paredes de Coura

podem ser adquiridos em

bol.pt, Ticketea, Seetickets

,

Festicket

e

locais habituais

(FNAC, CTT, El Corte Inglés,…) pelo preço de

94€

.