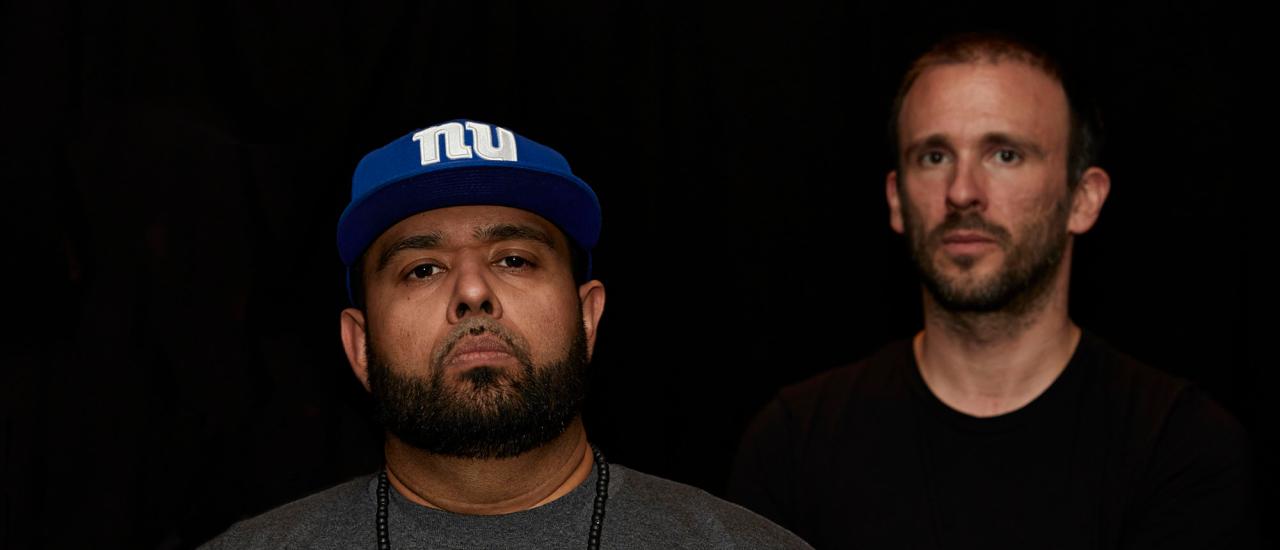 O ciclo Musicadoria está de regresso para a segunda parte da intervenção das promotoras de Guimarães no Café Concerto do Centro Cultural Vila Flor. Iniciada no primeiro quadrimestre do ano, o segundo capítulo da iniciativa é retomado pela Revolve no dia 4 de outubro, que traz para o palco os norte-americanos Dälek.
Composto atualmente por DJ rEK, o guitarrista e produtor Mike Mare e o MC, produtor e autor máximo Dälek, o grupo natural de New Jersey marca assim a segunda data em Portugal este ano, depois de em junho terem sido confirmados para a 16ª edição do OUT.FEST – Festival Internacional de Música Exploratória do Barreiro. Endangered Philosophies é o mais recente disco do grupo, e o oitavo de uma carreira com mais de 20 anos a explorar as interseções entre o hip hop e a música industrial.
O ciclo prossegue a 22 de novembro, pela mão dos Banhos Velhos, com os Black Bombaim, power trio natural de Barcelos que carrega peso e psicadelismo no ADN. São um dos mais importantes grupos da música instrumental portuguesa, e contam com um leque notável de colaborações – trabalharam com Steve Mackay, lendário saxofonista dos The Stooges, em 2012, e elaboraram um dos mais admiráveis discos de 2016 com o saxofonista alemão Peter Brötzmann. O mais recente disco do trio, editado em março último pela Lovers & Lollypops, juntou-os a três respeitados músicos e compositores portugueses: Jonathan Saldanha, Luís Fernandes e Pedro Augusto.
O ciclo fecha com uma sugestão da Capivara Azul Associação Cultural, que traz pela primeira vez a Portugal o músico e compositor britânico Michal Turtle a 14 de dezembro. A sua música, que percorre os terrenos mais minimalistas da música de sintetizador, foi recentemente descoberta pela editora holandesa Music From Memory, meca essencial para a redescoberta de obras perdidas no tempo que lançou dois discos de arquivo do músico sediado na Suíça – Phantoms of Dreamland, de 2016, e Return to Jeka, lançado em 2018.
Os concertos começam às 23 horas e têm o custo de 5€.