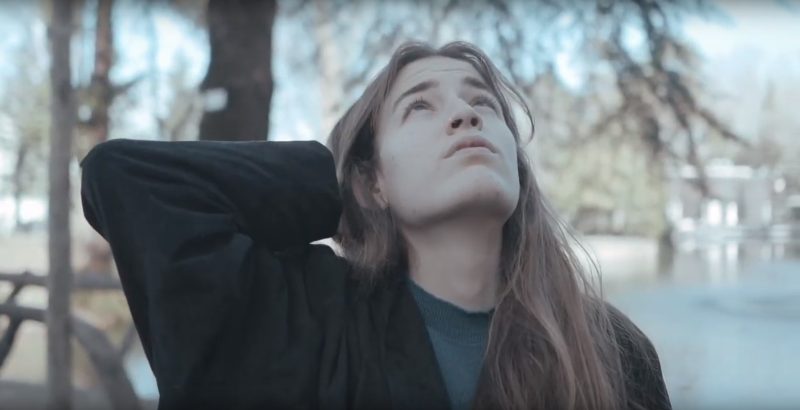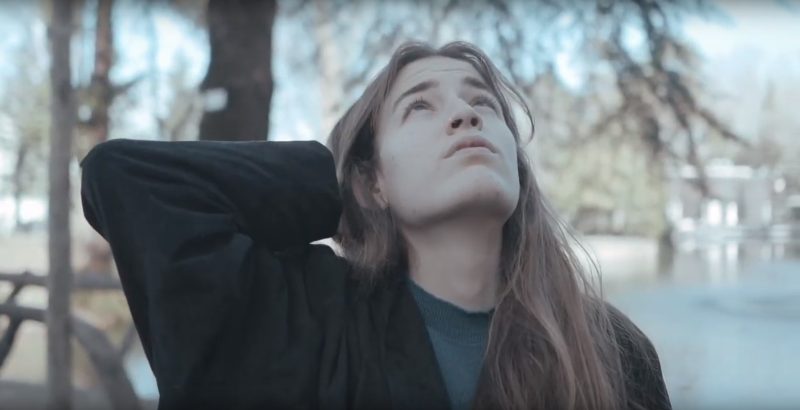 "8h17am" é o terceiro single de Over and Out, disco que marcou a estreia a solo de Rita Sampaio (GrandFather's House) como IVY. Para o lançamento do videoclipe deste novo tema, a artista juntou-se à APAV – Associação Portuguesa de Apoio à Vítima para a sensibilização contra a violência.
Realizado pela Ficus Films e produzido em colaboração com a Cosmic Burger, o vídeo de "8h17am" reúne uma série de relatos de violência que, apesar de fictícios e protagonizados por atores, pretendem sensibilizar para casos reais de todo o tipo de violência – emocional, física, contra mulheres, homens, crianças ou idosos – e apelar à denúncia. O videoclipe foi lançado esta quinta-feira em exclusivo nas redes sociais da APAV.
Em "8h17am", a voz de Rita Sampaio junta-se à de Rui Gaspar (First Breath After Coma) num dueto despido de grandes produções, acompanhado apenas pelo piano. "O resultado dá voz à crueza, simplicidade e, ao mesmo tempo, complexidade que pode representar este sentimento que nos é tão comum a todos: o amor. Cantamos acerca do quanto pode trazer ao de cima o melhor de nós mas também o pior. A verdade é que uma das razões pelas quais muitos dos casos de violência não são denunciados, é exatamente, o amor. O amor não é isso. É importante não esquecermos que o amor por uma outra pessoa não nos deve diminuir, limitar ou magoar de forma contínua e abusiva. É importante não esquecermos o amor próprio", explica Rita Sampaio.
"8h17am" é a faixa que encerra Over and Out, trabalho que assinalou a estreia a solo de Rita Sampaio como IVY. Referido em listas dos melhores discos/temas de 2019, o álbum – produzido e gravado por Rita Sampaio, João Figueiredo e CASOTA Collective – assume-se como uma obra autobiográfica e extremamente íntima da artista.
As próximas datas ao vivo incluem a passagem por Viseu (1 de fevereiro, Carmo 81), Vila Real (8 de fevereiro, Clube Vila Real), Beja (21 de fevereiro, A Casa – Oficina Os Infantes), Leiria (14 de março, Stereogun) e Braga (21 de março, Café Concerto RUM by Mavy).