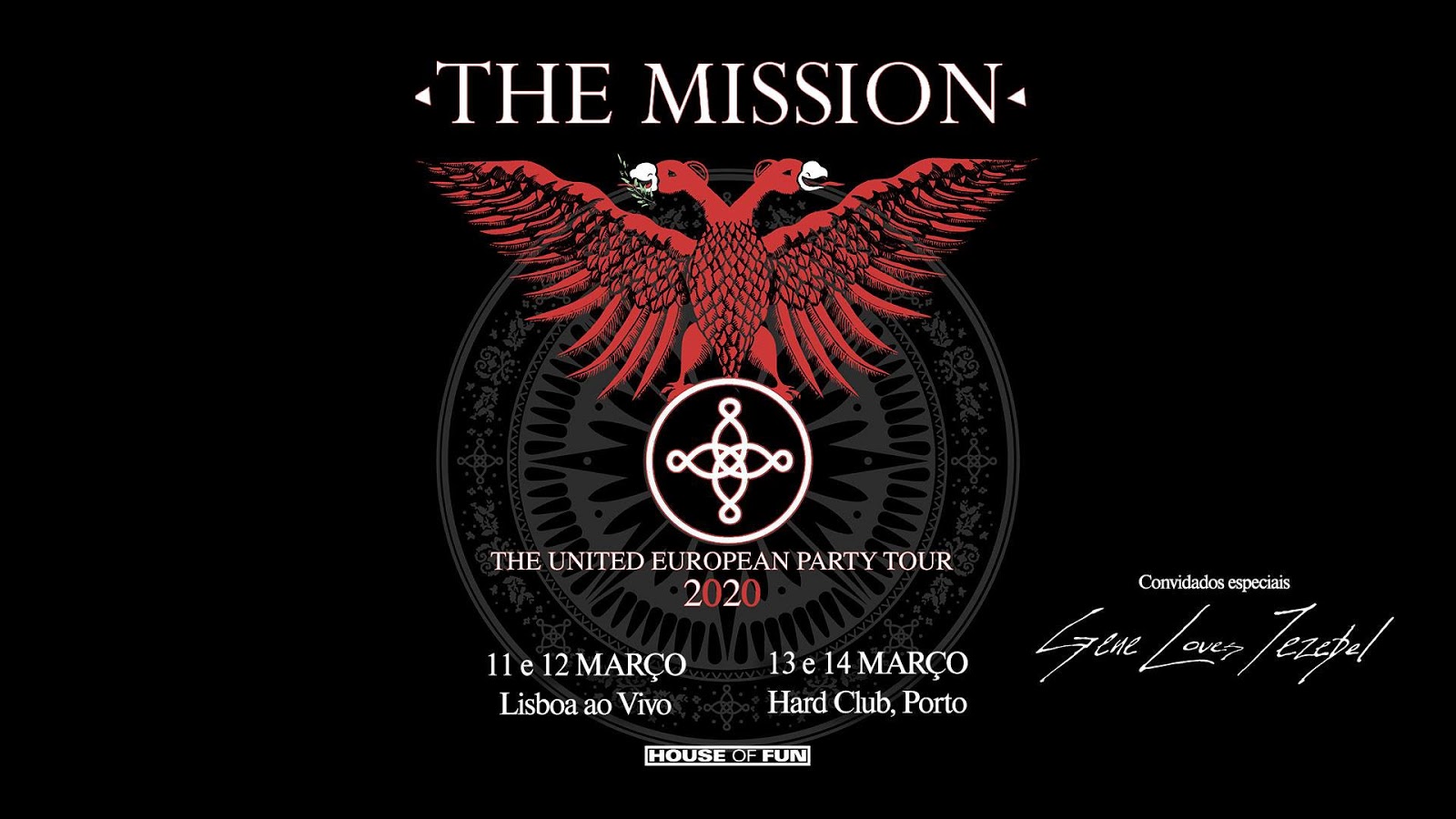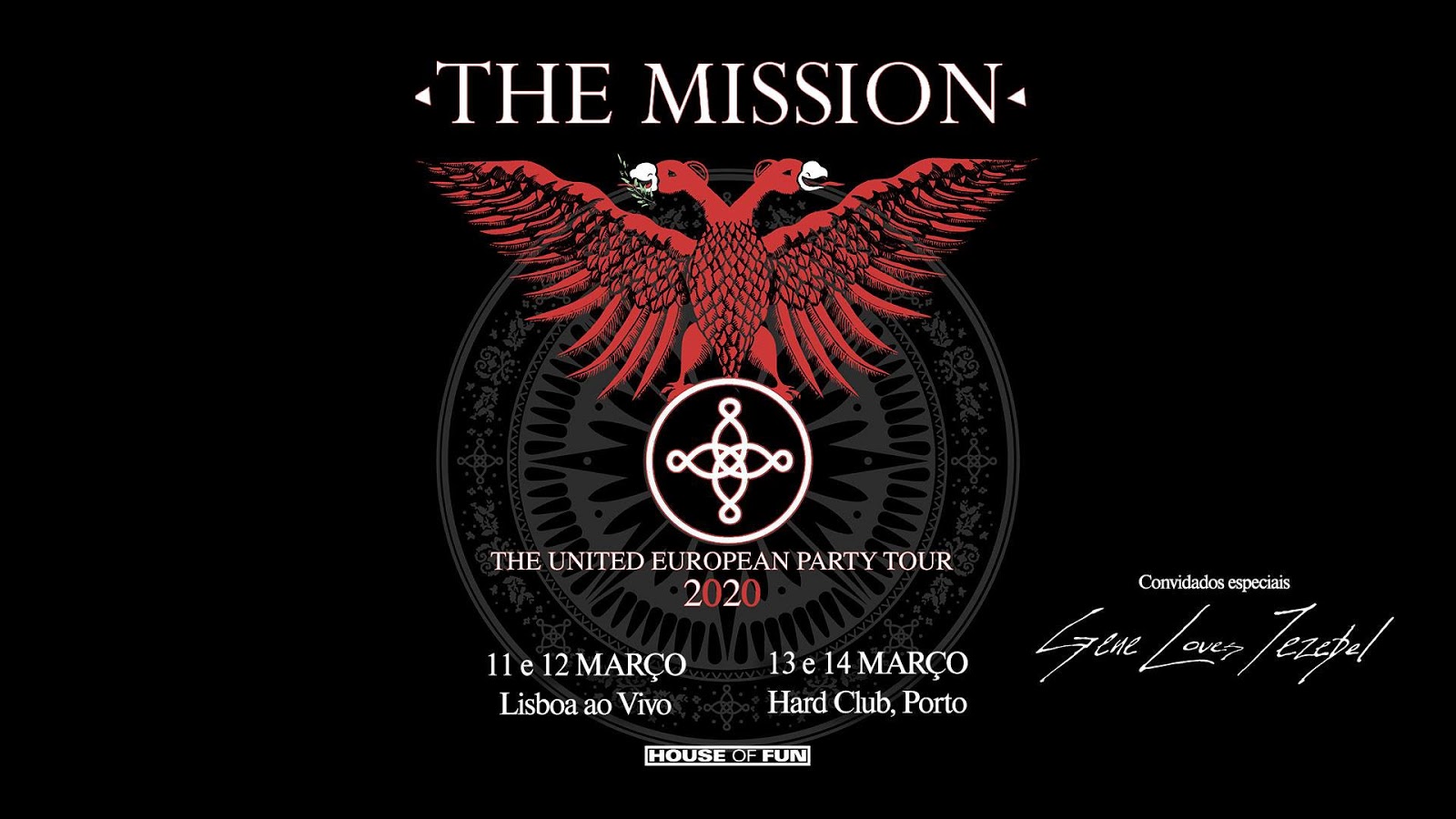 Os The Mission estão de regresso a Portugal, já na próxima semana, dias 11 e 12 no LAV – Lisboa ao Vivo, e dias 13 e 14 de Março no Hard Club, no Porto. A banda britânica encontra-se atualmente em digressão pela Europa, os quatro concertos que passam por Portugal integram a digressão The United European Party Tour 2020.
Prometem um espectáculo único para cada uma das noites, a setlist ainda não é conhecido, sabe-se no entanto que nos dias 11 e 13 serão tocadas canções dos álbuns ímpares por ordem de lançamento na carreira da banda: First Chapter, Children, Grains Of Sand, Neverland, Aura, The Brightest Light, e nos dias 12 e 14 serão tocadas canções dos álbuns pares: God's Own Medicine, Carved In Sand, Masque, Blue, God Is A Bullet, Another Fall From Grace.
Os The Mission são hoje considerados uma banda de culto em mais de trinta anos, com mais de quatro milhões de discos vendidos, considerados uma das melhores bandas ao vivo. Lisboa e Porto vão ter oportunidade de aplaudir êxitos de sucesso, tais como "Tower of Strenght", "Wasteland", ou "Severina".
Convidados especiais em todas as datas em Portugal e Espanha desta digressão são os Gene Loves Jezebel, a banda inglesa traz o mais recente disco Dance Underwater de 2017, produzido por Peter Walsh, cujos créditos na discografia incluem artistas como os Simple Minds, Peter Gabriel e Scott Walker de entre outros. Esperam-se ouvir para além das novas canções de Dance Underwater, clássicos como "Break The Chain", "Sweet Sweet Rain", "Desire" ou "Upstairs".


Os bilhetes encontram-se à venda nos locais habituais, a partir de 25€, com a possibilidade de adquirir um bilhete para os dois espetáculos ao preço de 40€.
Texto: Lucinda Sebastião