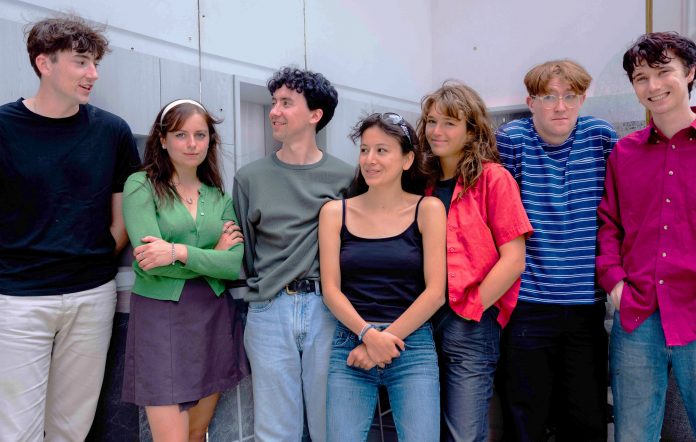 São um dos mais mais entusiasmantes grupos da nova e promissora vaga rock britânica e atuam na Galeria Zé dos Bois em novembro. Chamam-se Black Country, New Road, são um septeto de jovens londrinos e vêm apresentar For the First Time, a estreia do grupo em longa-duração, no aquário da sala lisboeta.
Oriundos da cena alternativa do sul de Londres, que tem no Windmill, em Brixton, o seu epicentro (o famoso pub é conhecido por acolher as primeiras performances de black midi, Squid e HMLTD), os Black Country, New Road são "um caso sério de rock descomprometido, da liberdade de estúdio à electrizante actuação em palco, da ferocidade punk à imposição jazz", explica a organização, que aponta o grupo como uma das revelações de 2020. 
For the First Time, o primeiro álbum do grupo, está agendado para sair no dia 5 de fevereiro pela inglesa Ninja Tune, editora de referência na produção eletrónica que assinala uma rotura curatorial ao acolher, pela primeira vez no catálogo, um grupo com fundações nas guitarras, no baixo e na bateria. O álbum é composto por seis temas, quatro já conhecidos, que cruzam rock combativo com experimentalismos jazz e referências à cultura pop. "Track X" é o seu mais recente avanço e o vídeo que o acompanha, dirigido por Bart Price, pode ser conferido em baixo.
O concerto de Black Country, New Road na ZDB acontece no dia 1 de novembro e a entrada possui o custo único de 8€ (bilhetes disponíveis em bol.pt).
Nota: devido ao cancelamento da tour em Espanha, o concerto dos Black Country, New Road (esgotado) foi adiado para o dia 21 de novembro de 2021.