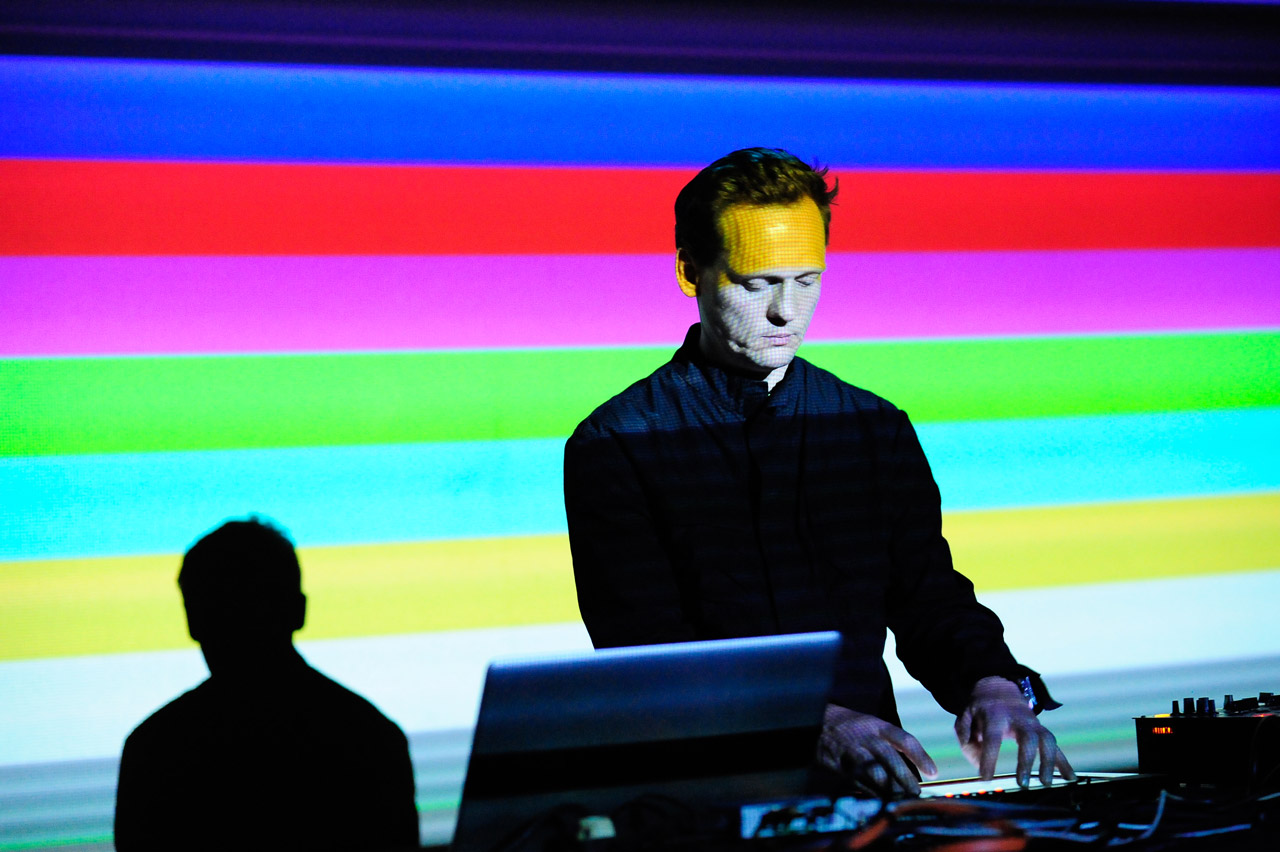 De 27 a 30 de outubro, o festival Semibreve, dedicado à música eletrónica e artes digitais, regressa a Braga com um programa múltiplo que incluirá concertos, instalações, workshops, conversas e peças audiovisuais em diversos espaços da cidade.
Entre as primeiras confirmações, divulgadas na manhã desta quinta-feira, está o compositor e artista visual alemão Alva Noto, conhecido pelo seu trabalho colaborativo com o pianista japonês Ryuichi Sakamoto, que apresentará o espetáculo audiovisual UNIEQAV, terceira e última instalação da trilogia Uni, iniciada em 2008; o também alemão Jan Jelinek, que responde também pelos heterónimos Farben, Gramm ou The Exposures e que tem no álbum Loop-finding-jazz-records, de 2001, um dos mais fundamentais registos da eletrónica inteligente; e o primeiro encontro entre a compositora, poeta artista visual francesa Félicia Atkinson, cabecilha da editora Shelter Press, com a flautista e artista portuguesa Violeta Azevedo.
Burnt Friedman, alemão com extenso currículo experimental (colaborou com Jaki Liebezeit, Irmin Schmidt e David Sylvian), apresentará, em estreia mundial, o espetáculo Guiding Path, resultante do encontro único com o grupo português de percussão contemporânea Drumming GP. Também em estreia no festival estará a primeira apresentação ao vivo de Hello Death, disco para piano e eletrónica que assinala a estreia a solo de Malcolm Pardon, metade dos suecos Roll the Dice.
KMRU, um dos valores emergentes da nova música ambiental, dará a conhecer algumas das produndas composições que tem vindo a "cozinhar" ao longo dos últimos anos (Peel, uma das suas obras mais aclamadas, conheceu casa na seminal Editions Mego, do malogrado Peter Rheberg).
Paralelamente, e após um interregno de dois anos forçado pela pandemia, regressam ao festival as noites dedicadas à música clubbing. A norte-americana Jana Rush, veterana do footwork de Chicago, o produtor húngaro Gábor Lázar, que apresentará um espetáculo audiovisual baseado no seu mais recente álbum, Boundary Object, a produtora portuguesa BLEID, bem como uma noite especial dedicada à lisboeta Príncipe Discos compõem o certame do programa que se desenrolará no gnration.
Os passes gerais estão à venda em www.festivalsemibreve.com, com um número limitado de passes-gerais disponíveis pelo preço reduzido de 40 euros. Até 15 de julho, estão a decorrer ainda as candidaturas ao Edigma Semibreve Award, prémio internacional que visa "premiar e estimular a criação artística no domínio da intersecção da arte com a tecnologia".