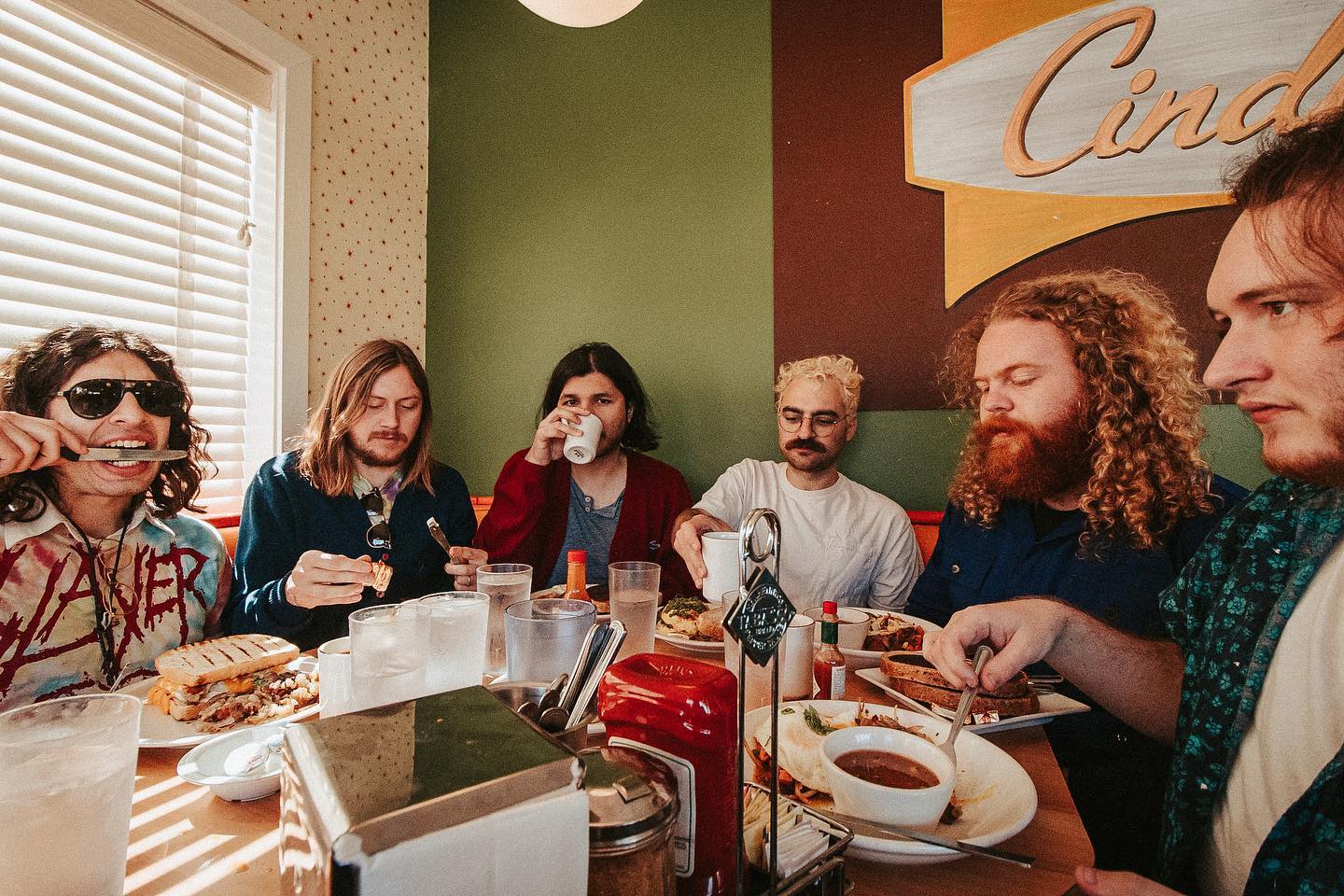 A banda de Los Angeles Hooveriii curiosamente começou na cabeça de Bert Hoover rodeado de drum machines como um projeto a solo, no entanto os deuses do space-rock decidiram juntar Gabe Flores (vozes, guitarra e saxofone), James Novick (sintetizadores), Kaz Mirblouk (baixo) e Owen Barrett (bateria) para formar a banda. Este regresso aos discos demonstra uma nova faceta pop depois da euforia polida a krautrock que o último LP  Water For The Frogs gerou em abril de 2021.
A Round of Applause torna-se o segundo álbum com o selo da The Reverberation Appreciation Society que vêm desde 2010 a editar vários trabalhos de artistas e grupos importantes na cena psicadélica e de garage-rock americana. A promotora e editora foi fundada pelos míticos The Black Angels e alguns amigos que organizaram o antigo Austin Psych Fest – agora conhecido pelo festival de música LEVITATION que se expandiu para França, Chicago e Vancouver.
O primeiro single de avanço "See", dito pelas palavras de Hoover é acerca de "não darmos a vida como garantida" e  ainda teve direito a um videoclipe filmado totalmente em analógico sob o sol abrasador do deserto da Califórnia, sendo evidente que foi beber muito dos velhos tempos dos King Gizzard & The Lizard Wizard durante o seu combo "Gamma Knife/People-Vultures" no Nonagon Infinity.
Sem nunca perderem o gás, em "Water of Lily" aparecem as enfurecidas guitarras plenas de intenção de prestarem uma homenagem à cena de rock progressivo britânica dos anos 70, influenciados por bandas como os Soft Machine e os Gong. A segunda metade do álbum aposta numa subtil configuração folk com os sintetizadores a destacarem-se e sobretudo as letras ganham uma nova dimensão em "Iguana" e a romântica "The Pearl" com certeza deixaria qualquer beatle orgulhoso deste conto final regado de bom humor e muita fantasia.