Fotogaleria: Trivium + Heaven Shall Burn [Sala Tejo, Lisboa]
Fotogaleria: Trivium + Heaven Shall Burn [Sala Tejo, Lisboa]
Fevereiro 10, 2023 7:25 pm
|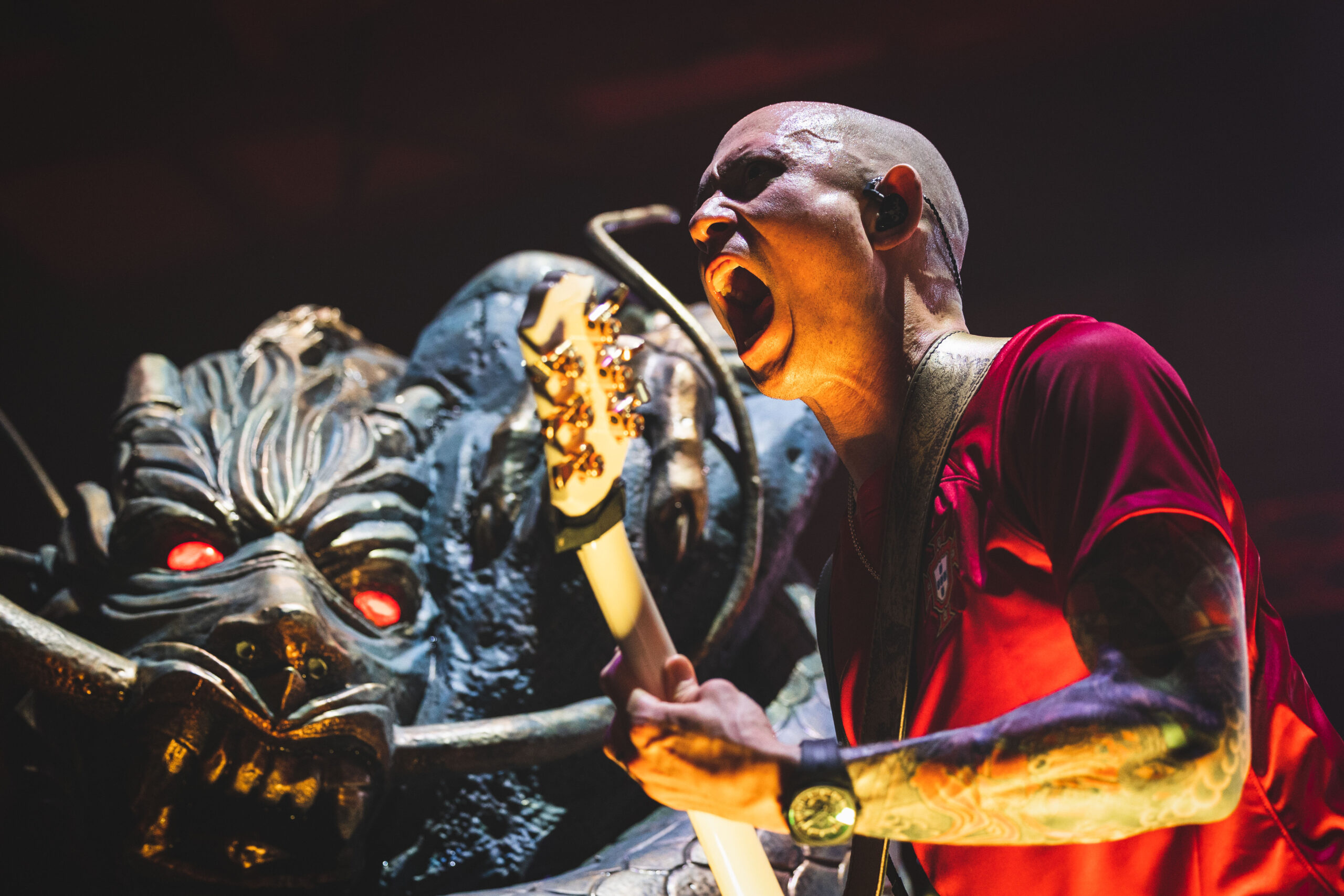 Fotogaleria: Trivium + Heaven Shall Burn [Sala Tejo, Lisboa]
Fevereiro 10, 2023 7:25 pm
|
Os Trivium regressaram ao nosso país no passado dia 4 de fevereiro, desta vez em nome próprio, quatros anos após a sua última passagem, no VOA – Heavy Rock Festival. O quarteto da Flórida que se aventura por diversos reinos do metal, como metalcore, thrash e progressivo, liderado por Matt Heafy, veio apresentar o seu mais recente álbum de estúdio, In The Court Of The Dragon, editado em Outubro de 2021.
Os músicos norte-americanos fizeram-se acompanhar pelos alemães Heaven Shall Burn, nome consagrado da cena europeia do metalcore que trouxe consigo Of Truth And Sacrifice, registo de 2020. Os concertos de abertura ficaram por conta dos também norte-americanos Obituary e dos britânicos Malevolence.
Dessa noite ficam as melodias extremas, dilacerantes e intensas das quatro bandas que marcaram presença na Sala Tejo da Altice Arena e o precioso testemunho de Nuno Alexandre..