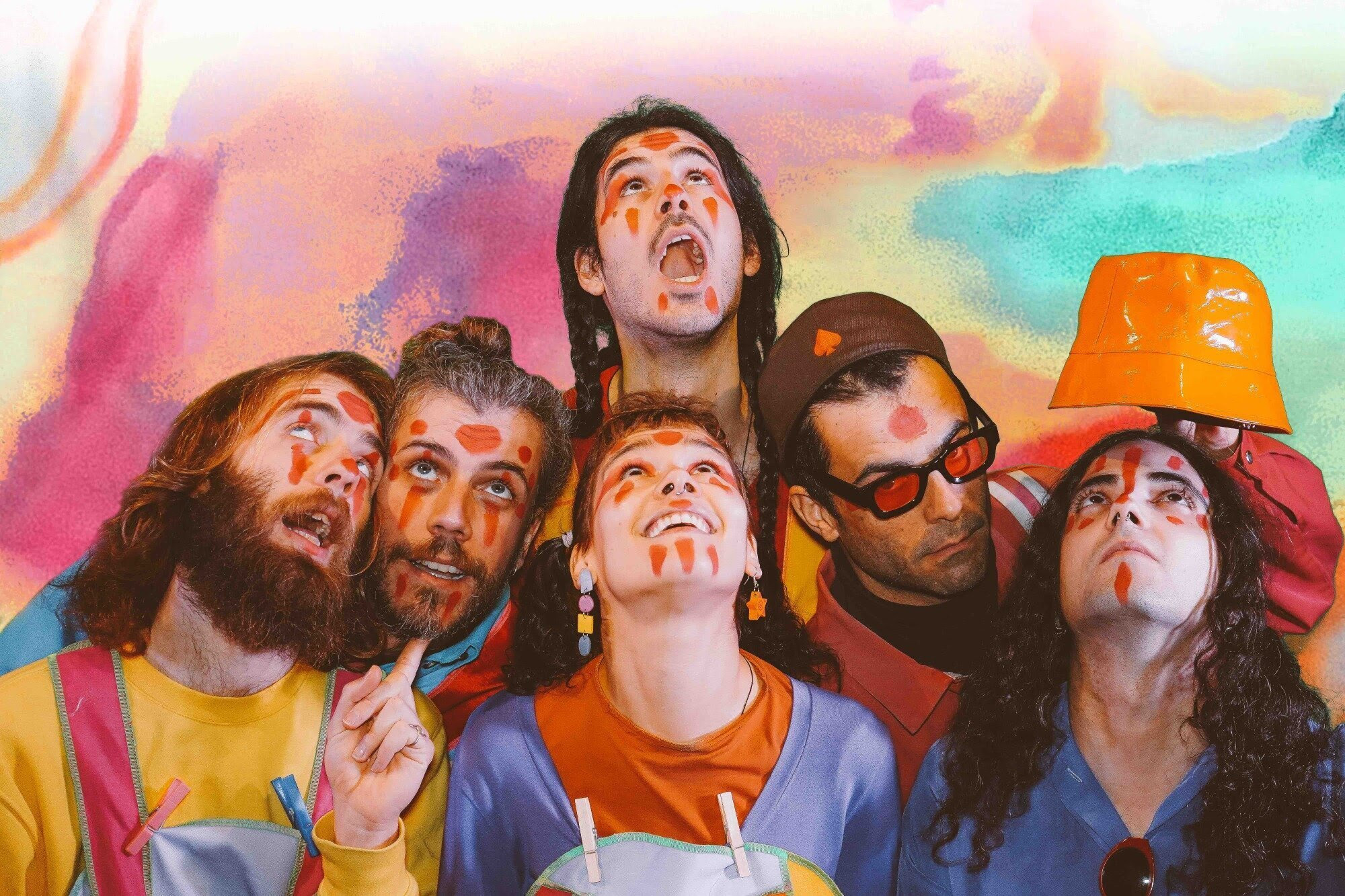 Os Unsafe Space Garden lançaram hoje WHERE'S THE GROUND?, o sucessor do seu muito aclamado Bro, You Got Something In Your Eye – A Guided Meditation, que conta com o selo da gig.ROCKS! e da Discos de Platão.
​Tida como uma das bandas mais refrescantes do panorama nacional, há muito que os Unsafe Space Garden nos "devem" um novo disco para fazer jus a toda a expectativa e fluorescência com que nos presenteiam a cada concerto. Depois de "GROWN-UPS!" e de "TREMENDOUS COMPREHENSION!" – um hino antes sequer de nascer enquanto canção – a Primavera brota finalmente, trazendo novas de alívio e de ansiedade a tod@s @s aficionad@s do surrealismo punk do sexteto vimaranense.
Este novo disco mantém o sarcasmo como principal figura de estilo, num discurso cada vez mais introspectivo de quem reclama por um mundo melhor ou – como quem tem os pés bem assentes no chão -por um onde o discurso seja mais respirável.
Numa panóplia de influências difíceis de catalogar ou enfiar dentro de gavetas (de algum sítio hão-de sair os figurinos que são parte integral de uma banda que parece querer ir além de Zappa e da própria música), o novo registo dá passos rumo a uma identidade mais madura e vincada, articulando a reivindicação com um universo que nunca deixar de ser fun.
Num divertimento que, por certo, os levará a novos voos e a mais quilometragem de estrada, as primeiras paragens do autocarro que todos sonhávamos na escola levam WHERE'S THE GROUND? em fim de semana prolongado, com concertos de apresentação no Porto (18, Maus Hábitos), Aveiro (19, GrETUA) e Lisboa (20, Musicbox) num jornada de apontar ao céu sem nunca – MAS NUNCA – esquecer o chão.