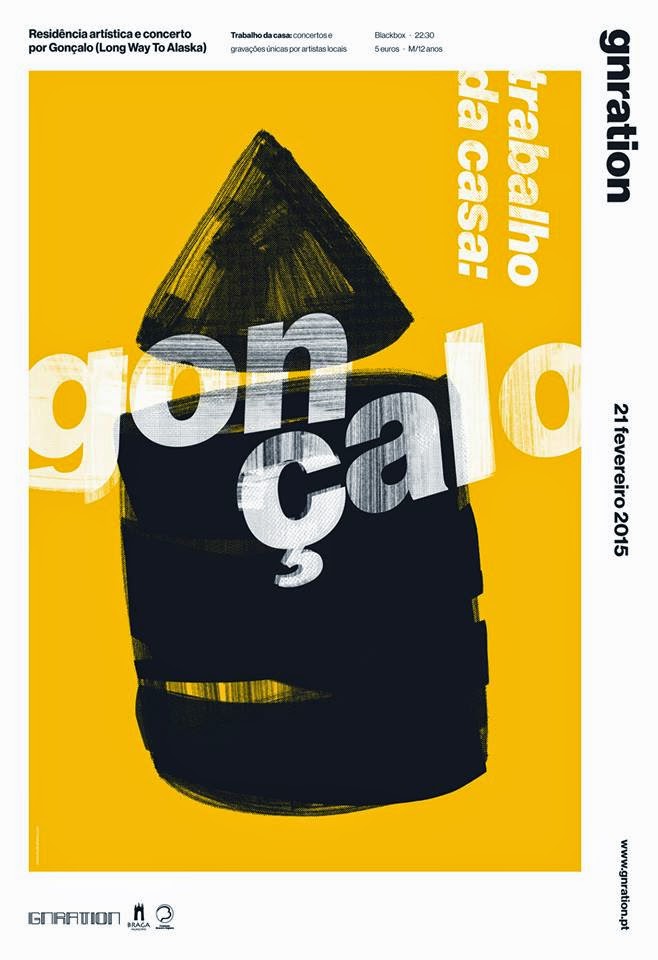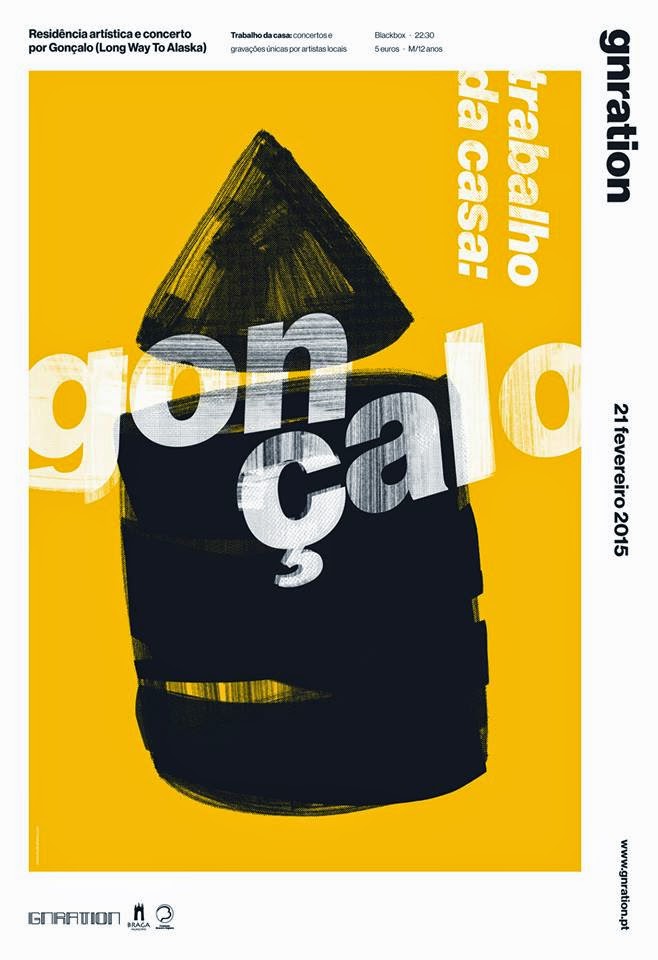 O músico bracarense Gonçalo, conhecido pelo seu
trabalho nos Long Way To Alaska, vai actuar este sábado no GNRation, concerto no âmbito do
Trabalho da Casa, iniciativa que coloca artistas locais em residência artística
e posterior concerto.
Enquanto parte de um grupo, Gonçalo tem traçado com os Long
Way To Alaska um caminho muito próprio que teve consequências discográficas
concretas com o álbum Eastriver (2010, carimbo Lovers & Lollypops) e com o EP
Life Aquatic (2013, edição PAD).
Em 2014 editou o EP Quim, estreando-se em modo solitário, debruçado sobre a sua guitarra elétrica, como quem
encara uma folha em branco e nelas espalha traços ou palavras, formando
desenhos ou poemas ou textos ou ideias ou outra coisa qualquer num registo mais
íntimo. Esse trabalho resultou do acumular de ideias musicais que não se
encaixavam num formato de grupo, mas que cresceram até ganharem vida própria.
Deste Trabalho da Casa resultará o primeiro álbum de
Gonçalo, um disco em que certamente voltará a pegar no discurso poético e
emocional que fez de temas como "Crianças", "Soldadinho de Chumbo" ou "Tuga"
verdadeiros hinos a uma memória difusa. De infância, pois claro, mas certamente
também de coisas que apenas se sonharam ou pressentiram, episódios fugazes,
memórias felizes.
Em palco, para apresentar este seu álbum de estreia, Gonçalo
contará com amigos, cúmplices e companheiros de uma aventura rica e espantosa,
porque genuína e carregada de invenção: Jorge Queijo (membro dos Torto, Os
Príncipes e Evols) e Sérgio Silva ajudarão Gonçalo a dar espessura "live" às
ideias trabalhadas em estúdio e resultantes da residência proporcionada pelo
GNRation.