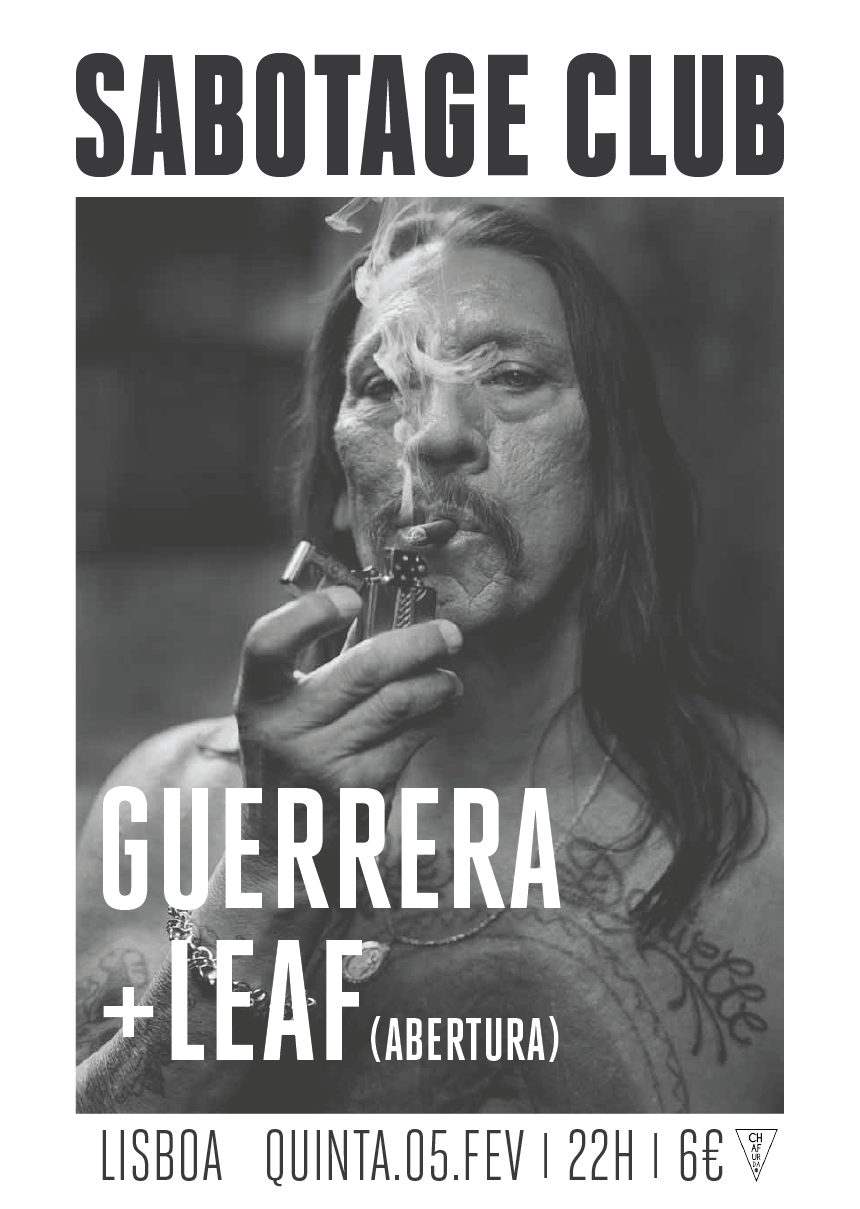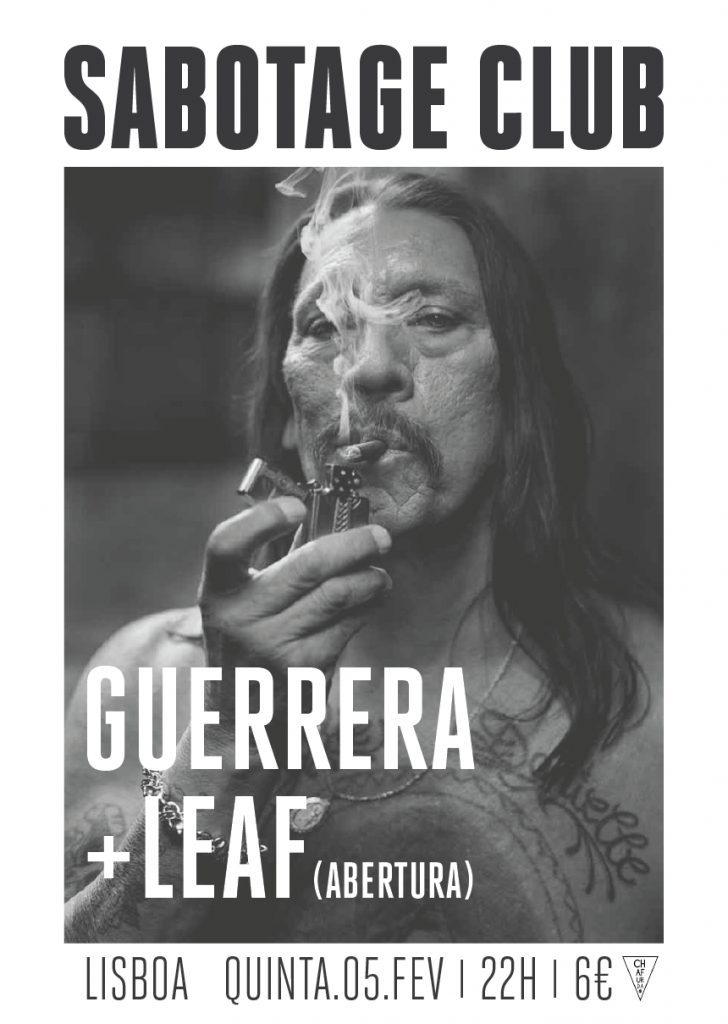 Depois de, a norte, terem actuado nas duas últimas edições do SonicBlast
Moledo e no já mítico Milhões de Festa, no passado ano, os galegos
Guerrera
visitam
Lisboa pela primeira vez, já esta Quinta-Feira, no Sabotage Club, com os
caldenses
Leaf
encarregues da abertura.
Os Guerrera vem apresentar o seu último disco, Mauna Loa, o qual recebeu excelentes
críticas, garantiu-lhes passagem por festivais como Milhões de Festa e SonicBlast
Moledo, onde não deixaram ninguém indiferente. Do maior dos hinos
"Dead Man" à viagem stoner-blues-psicadélica de "Under the Gipsy
Sun", os Guerrera vão-se fazer sentir na Capital… e não será pouco!
Do espírito DIY que tão bem marca as Caldas da Rainha saem também os
LEAF
,
projecto de João Silva e Ricardo Mendes (
Cave Story, Challenge
), que conta com
um EP,
Turn Them To Horses
, lançado
em 2013. Duo durão, com malhas de abanar a cabeça até mais não, que passam pelo
punk, math-core e pelo que o rock tem de melhor!