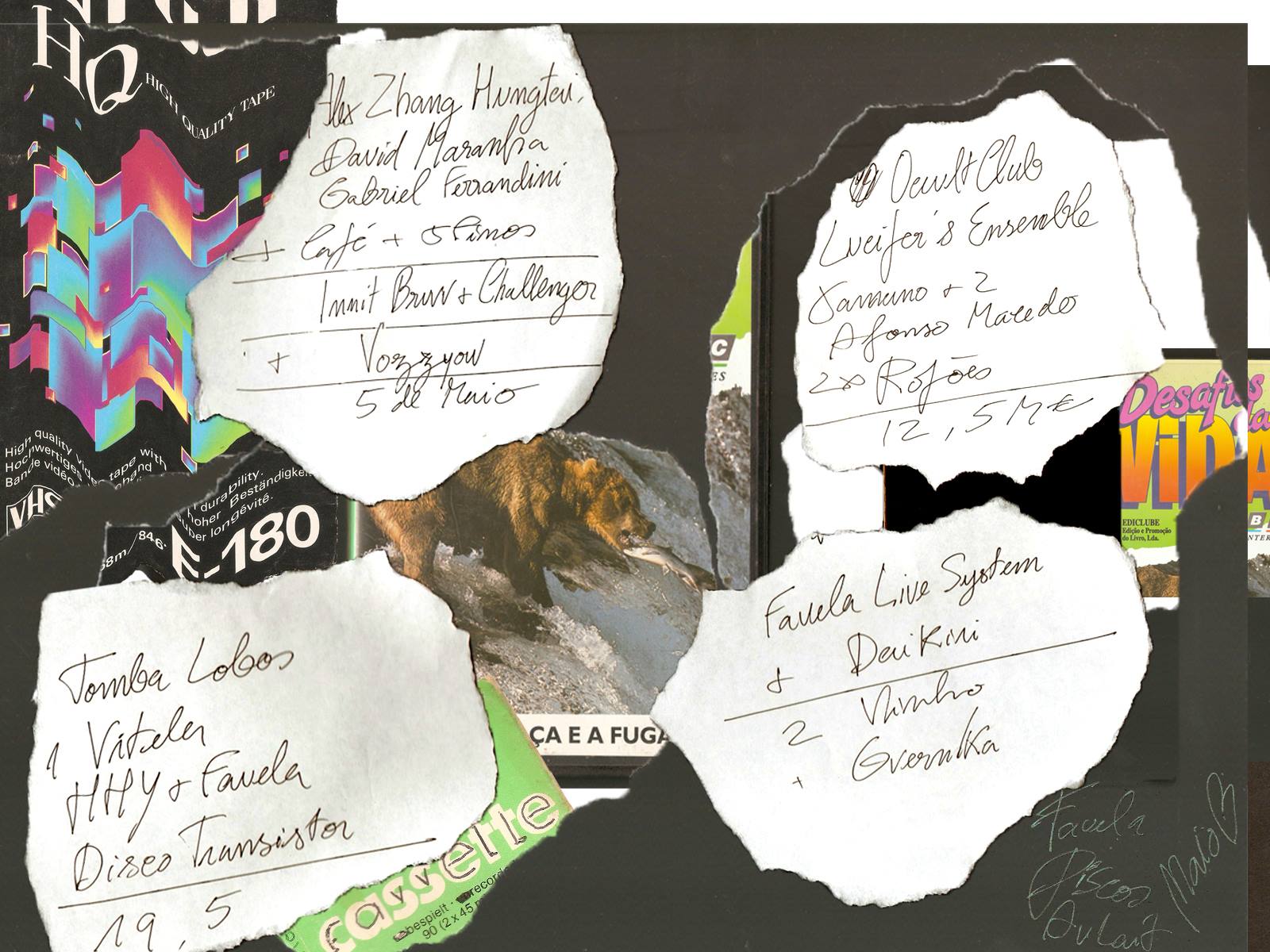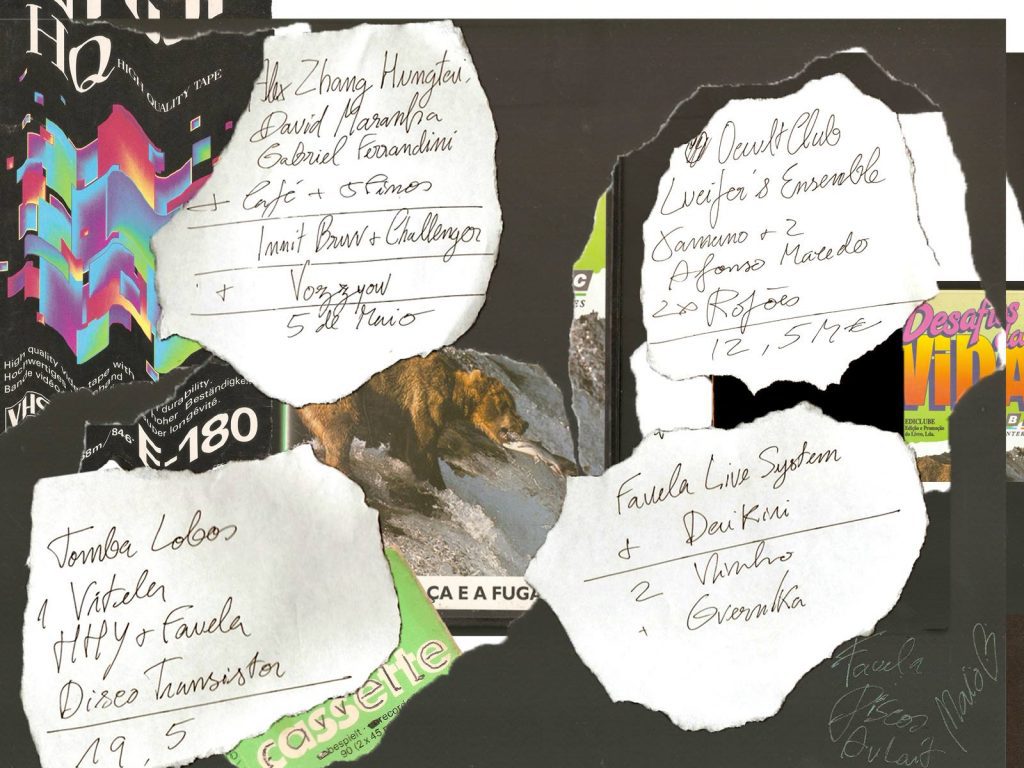 Maio traz consigo mais uma adição ao leque de formatos pelos quais a Favela Discos se expande, multiplica e cria nesta residência no Café au Lait.
O grande destaque vai para Alex Zhang Hungtai (Dirty Beaches) + David Maranha + Gabriel Ferrandini, que atuam no Café Au Lait já no próximo dia 5 de maio. Neste dia atuam também INNIT BRUVV + Challenger e Vozzyow.
A 12 de maio atuam Lucifer's Ensemble, Xamano e Afonso Macedo. A 19 de maio atuam Tomba Lobos, HHY & Favela e Disco Transistor. Por último, há Daikiri, Favela Live System e GVERN/KA.
Fiquem a conhecer melhor os projetos que vão atuar nesta quinta-feira:
2 3 h 0 0
ALEX ZHANG HUNGTAI + DAVID MARANHA + GABRIEL FERRANDINI
Alex Zhang Hungtai é o homem por detrás de projetos como Dirty Beaches ou Last Lizard. Em 2014, a convite da ZDB e do Teatro Maria Matos, visitou Lisboa para um concerto único intitulado Landscapes in the Mist (ainda sob o nome Dirty Beaches). O encontro com Gabriel Ferrandini e David Maranha aconteceu numa outra visita ao país e resultou num concerto (no palco do Maria Matos) em torno da obra de Coltrane. Last Train to God Knows Where deixou uma impressão de tal modo forte que os três músicos decidiram prosseguir o projeto. Trata-se, portanto, de uma rara oportunidade para ver três notáveis músicos em mais uma fase de uma aventura sónica de contornos singulares.
0 0 h 0 0
VOZZYOW
Os galegos Vozzyow nascem da frustração e da ira, conceitos que sintetizam com perfeição na sua música. Última geração de uma cena galega que se afirma com cada vez mais força, os Vozzyow têm no seu disco Petroglifos Mogor uma energia como que pontapeia caras alheias. Por onde passam deixam salas queimadas pela palpitação gritante do som, dos compassos impossíveis e da destreza técnica e carisma que são inversamente proporcionais à sua tenra idade.
0 1 h 0 0
INNIT BRUVV + DJ CHALLENJAH
Como sempre, a entrada é gratuita e a bebida é melhor.