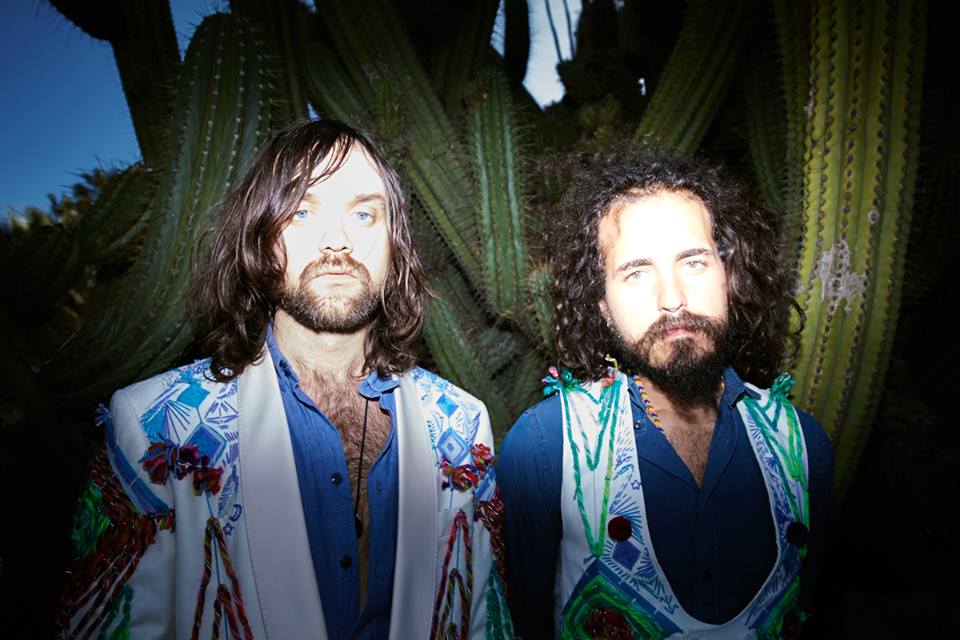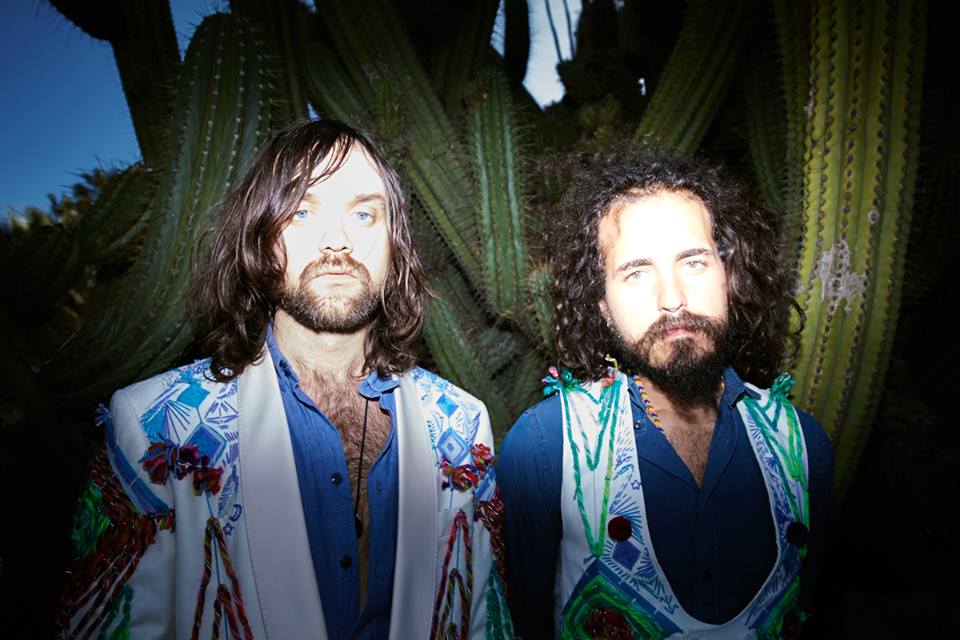 São muitos os exemplos de criadores que, ao longo dos tempos, procuraram no deserto a experiência do transcendente e a inspiração para a criação artística. É essa a história dos TAU. Foi depois de uma viagem por Wirikuta, o deserto sagrado dos nativos Wixarika, no Norte do México, que o músico nascido em Dublin e fixado em Berlim Shaun Nunutzi (Dead Skeletons) criou os TAU, juntamente com o multi-instrumentista venezuelano Gerald Pasqualin.
Depois do EP Wirikuta (2015), lançam agora o primeiro longa-duração – TAU TAU TAU, com selo da Fuzz Club Records. É esse disco que vêm apresentar ao nosso país no Sabotage Club, Lisboa (8 de outubro), YaYaYeah Fest em Leiria (9 de outubro) e no Club de Vila Real (10 de outubro).
E também ele tem uma história, no mínimo, curiosa… As gravações começaram em Berlim precisamente no dia em que David Bowie faleceu. Conta-nos o próprio Shaun Nunutzi: "Though sad, for us it was a very good omen to start that day. There was a silent euphoria in the room, like being at the wake of an old friend with your closest friends. We made an altar for him for the huge inspiration that he was which stayed there until we finished the recording".
Composto por 9 temas, a folk psicadélica de TAU TAU TAU conta com a participação de Knox Chandler dos Siouxsie And The Banshees, Earl Harvin dos Tindersticks, Nina Hynes, Miss Kenichi, entre muitos outros músicos. Os bilhetes custam 8€ em Lisboa e 5€ em Leiria e Vila Real.