Oiçam: Moon Hooch
Oiçam: Moon Hooch
Fevereiro 10, 2018 5:43 pm
|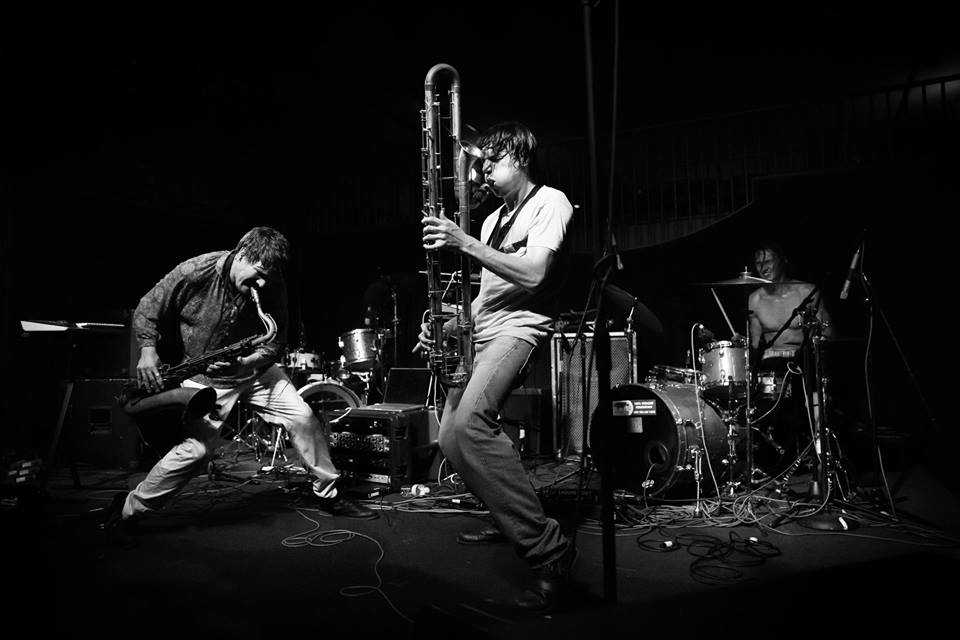 Oiçam: Moon Hooch
Fevereiro 10, 2018 5:43 pm
|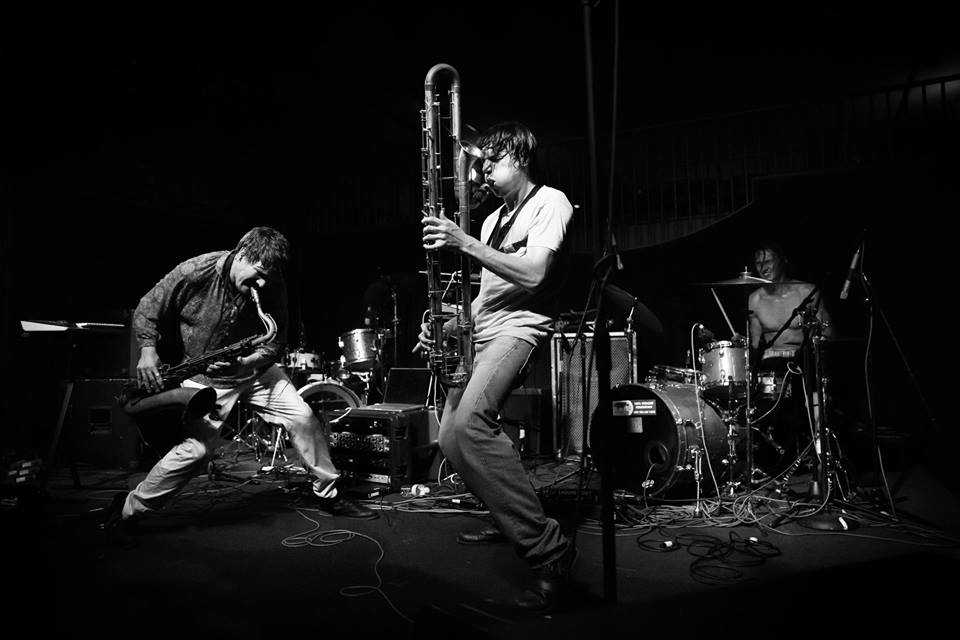 Ativos
desde 2010, os norte-americanos Moon Hooch, compostos por James Muschler
(bateria e percussão), Mike Wilbur
(vocais, saxofone tenor, clarinete e flauta) e Wenzl McGowen (saxofone tenor e barítono, clarinete contrabaixo e
EWI), apresentam uma vertente extremamente enérgica de nu jazz repleta de influências da cena eletrónica e que deverá agradar a fãs de Snarky Puppy, Pink Freud,
Jaga Jazzist ou Too Many Zooz.
Após
se conhecerem na The New School for Jazz
and Contemporary Music de Nova
Iorque em 2010, os elementos que viriam a dar origem ao grupo começaram a
realizar apresentações improvisadas em frente do Metropolitan Musem of Art e em estações do metro de Nova Iorque. A energia das suas
atuações levou a que fossem proibidos de tocar na estação de Bedford pela NYPD, devido à enorme afluência de pessoas que acabavam por entupir
a zona de espera e também pelo risco associado a imensas pessoas a dançar junto
às linhas das carruagens.
A
banda acaba por conseguir lançar o seu primeiro disco em 2013, sendo esta obra
homónima uma bela demonstração da vontade do grupo em se distanciar do jazz mais convencional, com uma
sonoridade baseada no saxofone e a percussão muito orientada para a dança.
Ainda assim, apenas no ano seguinte, com a edição do seu segundo disco This Is Cave Music, é que vemos o grupo
a verdadeiramente criar o seu nicho estilístico, com a adição de
sintetizadores, vocais e trabalho de pós-produção às suas composições,
conseguindo ainda distinguir-se leves influências de metal e hip-hop. Em 2016,
o seu terceiro disco intitulado Red Sky continuou
a desenvolver esta fórmula única.
No
ano passado a banda lançou o seu primeiro registo gravado ao vivo (Live At The Cathedral) e ainda um EP
(The Joshua Tree) que pode ser descarregado gratuitamente no site do grupo,
sendo uma introdução apropriada à sua sonoridade. De destacar também o trabalho
dos seus membros relacionado com causas ambientais, como o seu blogue Cooking in the Cave ou os seus esforços
para serem uma banda carbon neutral aquando
das suas viagens em tour.