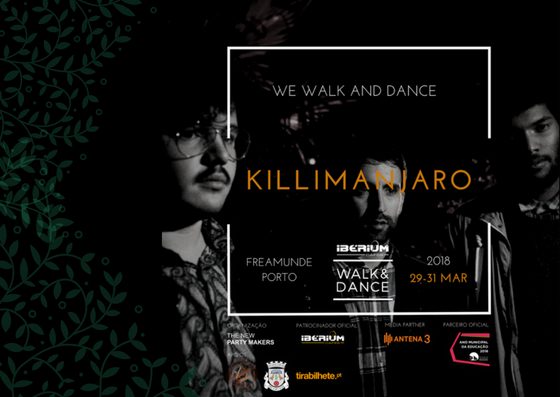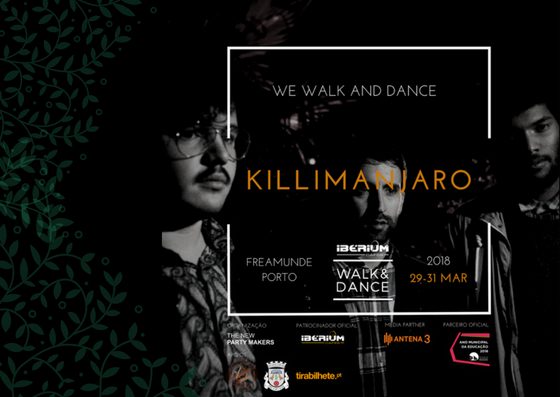 Há uma cidade no norte do País que nesta Páscoa vai trocar os cânticos religiosos pelos ruídos das guitarras que estão a moldar o rock português. A meia hora de distância do Porto, Freamunde recebe entre os próximos dias 28 e 31 de março o festival Walk and Dance com nomes como The Poppers, Killimanjaro, 800 Gondomar, Flying Cages, Jonny Abbey, PISTA, Jerónimo e muito mais.
O cartaz desta que será a quarta edição do evento promovido pelos The New Party Makers (um grupo de amigos que decidiram juntar-se para levar mais música à região) contempla um total de 13 os concertos, distribuídos por cinco palcos que obrigam a percorrer diferentes locais – alguns improváveis – daquela cidade do concelho de Paços de Ferreira. Um deles é o bar Gardens, no centro de Freamunde, que serve de palco para o concerto de arranque do festival, na próxima quarta-feira, com Mathilda. Oportunidade para conhecer o primeiro álbum, editado em novembro de 2017, da cantora e compositora nacional.
Na segunda noite, o festival ocupa uma fábrica abandonada – a Fábrica Grande, como é conhecida localmente – para se ouvirem as melodias de Luís Severo, as nuances psicadélicas dos Chinaskee &Os Camponeses e as intensas guitarras dos Omodo. Dia 30 é dia de de ir ao teatro, nomeadamente à Associação Socorros Mútuos, onde estará o palco IberiumCafés. Lá se farão ouvir os The Poppers, a banda de Barcelos Killimanjaro e os Moon Preachers. A noite acaba no Espaço A, uma casa que já tem dado exposição a novas bandas e djs portugueses, com o trio 800 Gondomar.


Faça sol ou chuva, no último dia o Walk and Dance salta para o palco de rua, designado Letra On Oak, para se ouvir Jonny Abbey. Na noite de despedida, há também atividade no teatro transformado em palco IbériumCafés, com os concertos dos Flying Cages e Jerónimo, e no palco Espaço A, com os PISTA e Mojo Hannah.
São mais que suficientes os motivos para visitar Freamunde esta Páscoa e celebrar a nova ressurreição do rock português no Walk and Dance, para o qual são esperados ainda djs como Moullinex, Nuno Rabino, Londonbeat e João Moura. Avaliando os preços dos bilhetes diários (8 ou 10 euros), mais vale comprar o passe para as quatro noites (15 euros) e não perder pitada.
Texto: Ana Catarina Monteiro