Os
Fuzzil
e os
Jesus The Snake
vão tocar no próximo dia
24 de Março
no
Woodstock69 onde irão apresentar os seus mais recentes EP's,
Molten
π
e o EP homónimo, respetivamente.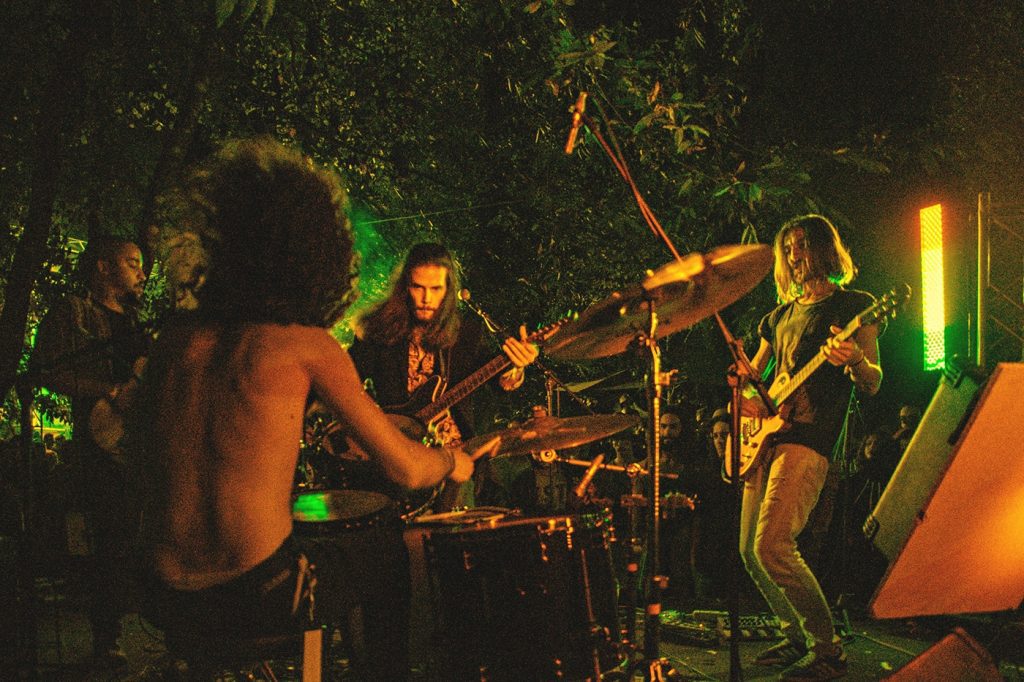 Os Fuzzil são uma banda de rock de Alcobaça formada no ano de 2015 que procura fazer musica através de uma
mistura de estilos desde o rock psicadélico, ao prog e ao stoner.
Com dois 2 EP's lançados (Boiling Pot – 2015), (Molten
π
– 2017), os Fuzzil são constituídos por Leonardo Baptista (Voz/guitarra), Alexandre Ramos (Vox/Bateria), Wilson Rodrigues (Baixo/Vox) e Filipe Garcia
(Guitarra/Vox).
A banda já tocou com nomes como Greenleaf (Suécia) , Bottlecap (Suécia) e pisou palcos desde o Indie Music Fest '17, Museum Festum '17, Sabotage, Cave 45, Stairway Club, D.R.A.C., etc.


Jesus the Snake são uma banda de rock psicadélico de Vizela, formada por Jorge Lopes (Guitarra), Gonçalo Palmas (Teclados), Rui Silva (Baixo) e João Costa (Bateria).
Sonoramente, são nitidas as influências de bandas como
Pink Floyd
,
Black Bombaim
,
Causa Sui
ou
Color Haze
.
A banda foi fundada em 2016, mas só a 13 de Novembro de 2017 lançaram o primeiro EP homónimo, que foi gravado e masterizado no HeartzControl Studio por Marco Lima (
Sulfur Giant
).
A banda já passou pelo Sonicblast Moledo em 2017, tocou também no Porto onde abriu
The Atomic Bitchwax
e em Bordeus (FR) com
Mars Red Sky
.