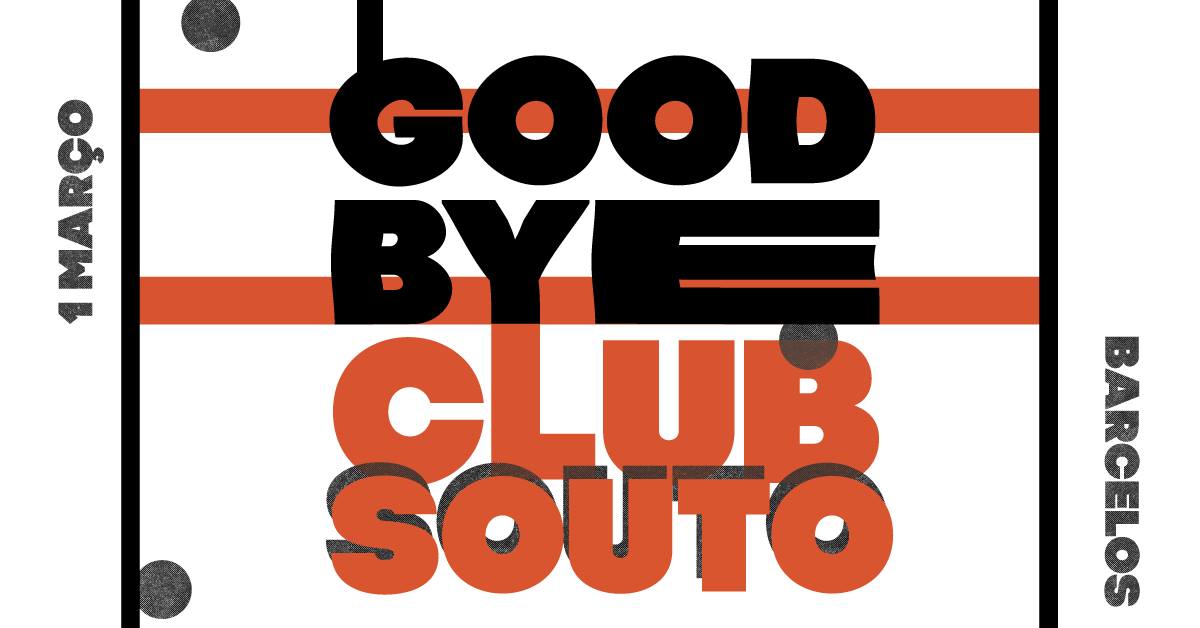 E já esta sexta, no primeiro dia de março, que dizemos adeus ao Club Souto (o último deste ano) através de uma noite recheada de concertos. O evento começa no Circulo Católico de Operários de Barcelos (CCOB), com uma entrada de 5€ que vos permite assistir a vários concertos.
O destaque da noite vai para o regresso do trio de Coimbra, os The Twist Connection, a um evento do Souto Rock. Com elementos que já fizeram parte dos The Parkinsons, WrayGunn, Bunnyranch ou Tédio Boys, esta banda promete um concerto de rock n' roll que não vai deixar ninguém indiferente. Quem os viu em Roriz no ano de 2017, no contexto do festival Souto Rock, assim o confirma e já só espera com expetativa este regresso.
De Madrid vêm os Swampig, com membros que pertencem a bandas como The Boo Devils, Lizzies, The Panches Surfers e Odeón, ou seja, são bem conhecidos da cena madrilena. Estreiam-se em Barcelos para apresentarem o EP que lançaram este mesmo ano, o 4×4. Não vai faltar punk rock.
Os Insdomena são uma nova banda local que vai ser apadrinhada neste evento pelo Club Souto. Do trio podemos contar com sonoridades de paraísos tropicais com várias influências distintas. Se só a descrição já prometia, a temperatura ainda vai aumentar mais graças à presença dos Sour Mago neste mesmo concerto.
A festa continua ainda fora do CCOB, com o after a ser realizado no bar Quina Duque, onde poderão ouvir os Sun Blossons, o projeto de Alex Fernandes. Podemos contar com um intenso concerto de exploração DIY em busca da vertente sónica da guitarra e do noise. Mesmo no fim da noite, o DJ Marquito fará todos dançarem ao som de ritmos quentes do Brasil. Que mais é que precisam para uma noite incrível?
Texto: Óscar Santos