Fotogaleria: Um ao Molhe [Hard Club, Porto]
Fotogaleria: Um ao Molhe [Hard Club, Porto]
|
Fotogaleria: Um ao Molhe [Hard Club, Porto]
|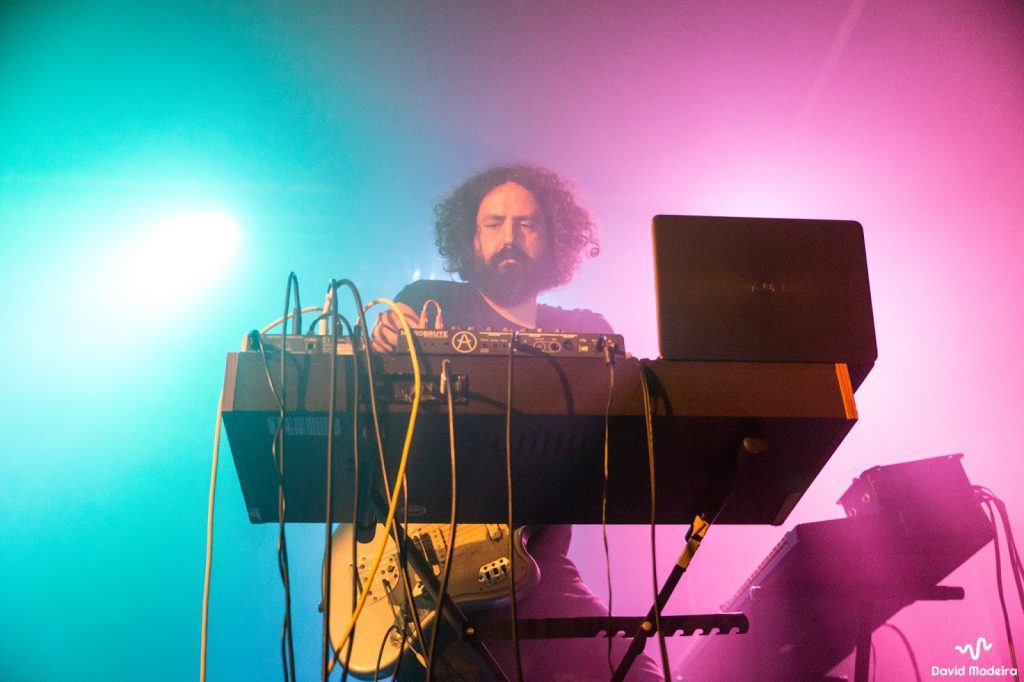 No passado dia 28 de março, o Um ao Molhe passou pelo Hard Club para nos dar um ar da sua graça. Dos 18 artistas convidados para a edição de 2019 do festival itinerante, quatro participaram neste evento: Mr. Gallini, Joana Guerra, Francisco Oliveira e Acid Acid.
Infelizmente não conseguimos assistir ao concerto de Mr. Gallini, que decorreu durante a tarde.
Por volta das 22h,
Joana Guerra, cantautora e violoncelista, abriu a noite com as suas composições experimentais que integram usos menos convencionais do violoncelo, loops e diferentes pedais de efeitos.
Seguiu-se Francisco Oliveira, que se estreia a solo com o muito elogiado On The Act Of Reminding,
o seu primeiro registo em nome próprio, onde foi possivel ver o músico e produtor sediado no Porto a enveredar pelos caminhos de um minimalismo puro e bucólico que serve como carta de amor ao tempo e às memórias, suas e dos seus antepassados.
Por fim, Acid Acid entrou no palco para encerrar a noite com a sua
parafernália de instrumentos. Num ambiente mais mexido e enérgico, parte do público não resistiu a dançar perante os sintetizadores e guitarras espaciais de Tiago Castro.
Tratou-se de um belo e dinâmico evento o que conjugou diferentes géneros musicais, apresentando vários talentos do panorama atual da música alternativa a solo portuguesa. Não esquecer que o
Um ao Molhe está um pouco por todo o país até dia 13 de abril.
As fotografias dos concertos podem ser vistas
aqui
ou na fotogaleria em abaixo.


Texto e Fotografia: David Madeira e Rui Santos