Oiçam: Moon RA
Oiçam: Moon RA
|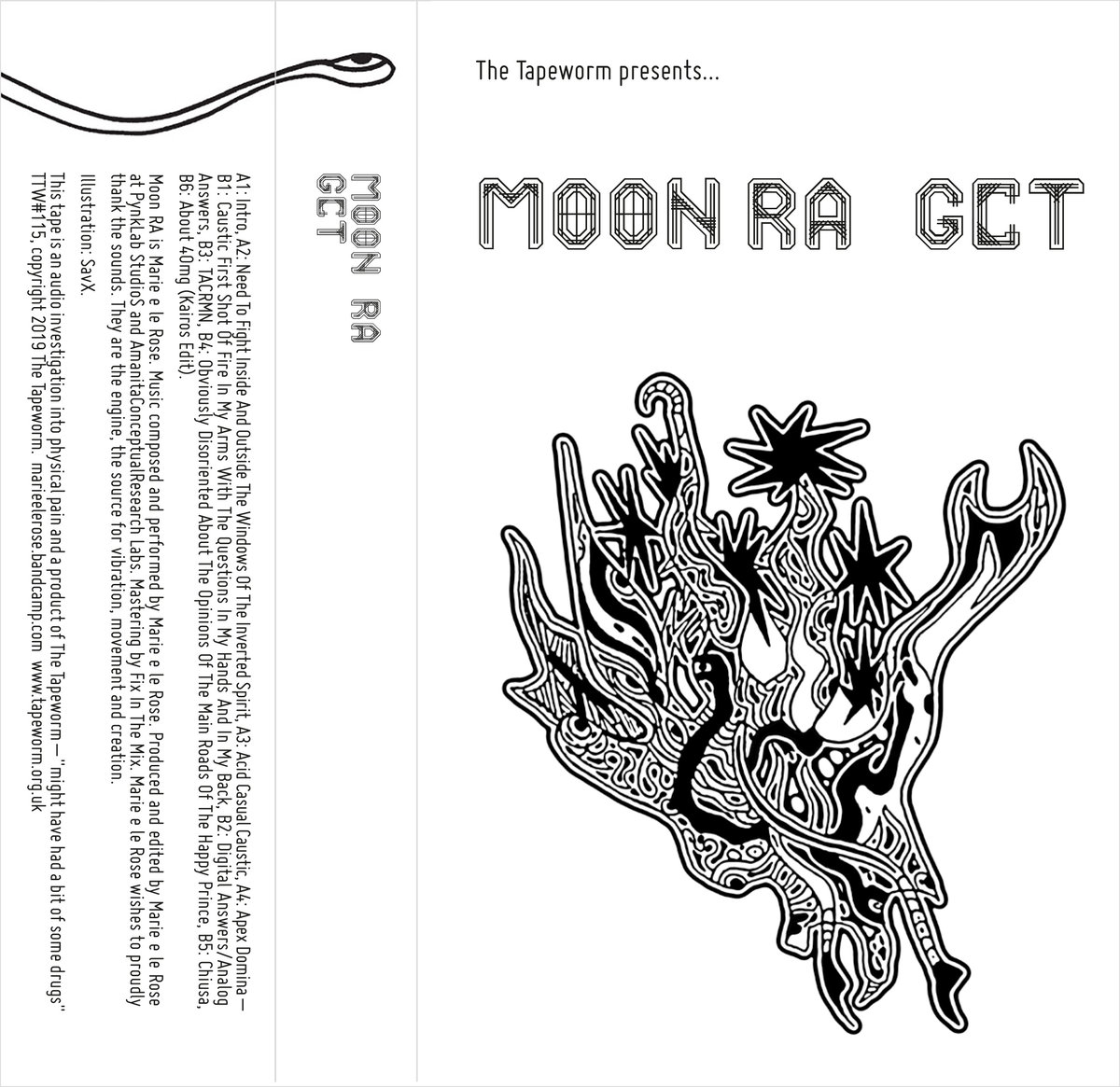 Oiçam: Moon RA
|




Moon RA é Marie le Rose, compositora, multi-instrumentista e terapeuta musical sediada em Florença. A artista pluridisciplinar conta edições por selos como a Chemical Tapes, Laverna ou a No Problema Tapes, e as suas performances foram palco para eventos como o festival Sons Libérés, em Bruxelas, o Festival La Centrale, em Bordéus ou o FreeQ, em Génova.
O seu último disco, GCT, recebeu edição pela lendária editora The Tapeworm e nasce após um doloroso hiatus de um ano, fruto de uma recaída que a obrigou a alternar entre vários hospitais e clínicas. As gravações de campo retiradas desses mesmos espaços acabariam por integrar as composições do anterior disco Promenade Magnétique, lançado em maio último pela Czaszka Records, mas podemos escutá-las com maior detalhe nas dez peças que compõem o seu mais recente esforço, descrito pela própria como "uma pequena ópera" que procura comunicar, através da sinestesia, as mesmas sensações sentidas nos momentos de maior dificuldade e sofrimento. Um disco inspirado pelos conceitos da dor física e que retira o seu título de uma teoria sobre a mesma (Gate Control Theory). O disco contém ainda instrumentação acústica, fita, Walkmans e um sintetizador modular Buchla, que usa para forjar composições da mais abstrata música concreta.
GCT encontra-se disponível via The Tapeworm em edição física (cassete, 100 cópias) no Bandcamp da editora.
Em baixo, fiquem com

Promenade Magnétique, um conjunto de seis composições eletroacústicas disponíveis para audição online.