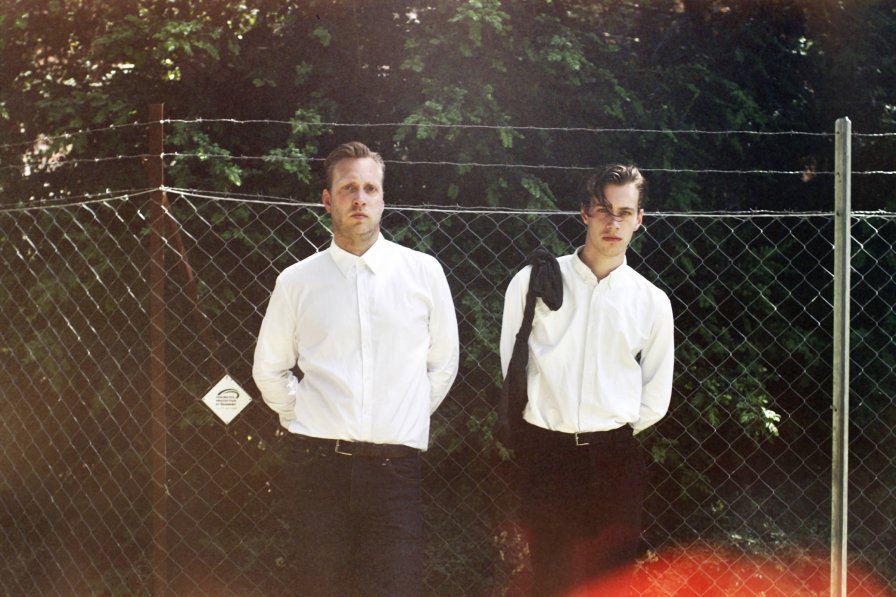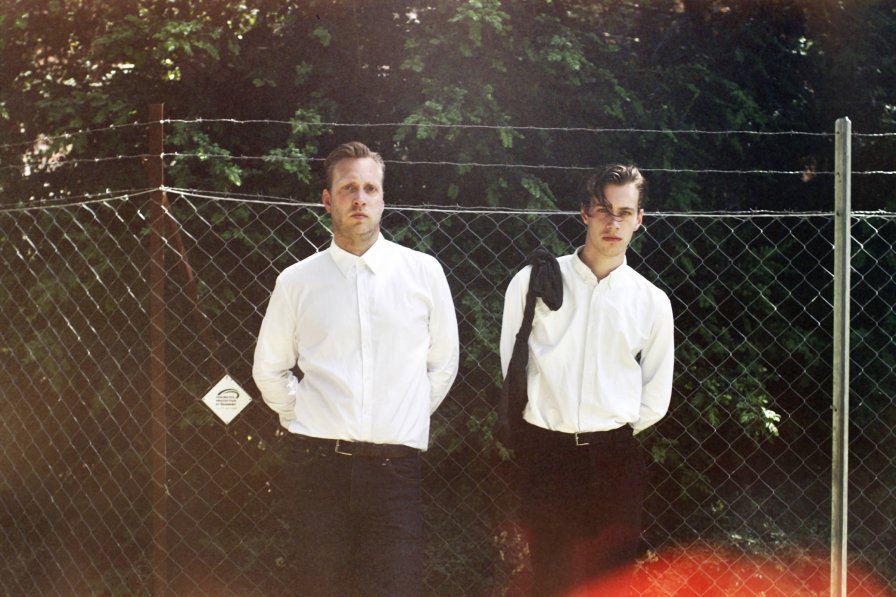 De 30 de agosto a 1 de setembro, sempre ao final da tarde, o relvado dos jardins da Casa das Artes Bissaya Barreto, em Coimbra, volta a receber o Les Siestes Eléctroniques, evento originalmente realizado em França que tem vindo a ramificar-se um pouco por todo o mundo.
Depois de uma primeira edição em território português em 2018, com
Varg
,
M.E.S.H.
,
Kate NV
e
DJ Nigga Fox
a musicar três dias de música eletrónica, o evento regressa para mais uma edição sem fronteiras onde o lúdico convive com as tessituras mais abstratas e industriais da música de dança.
O primeiro destaque deste ano vai para a dupla dinamarquesa
Damien Dubrovnik
(na foto), composta por Loke Rhabek (Croatian Amor, Body Sculptures) e Christian Stadsgaard (Vanity Productions, Empire Line), que juntos fundaram a essencial editora
Posh Isolation
. Foi por aqui que, aliás, editaram o seu primeiro lançamento, em 2009, contando desde então seis discos de longa-duração.
Great Many Arrows
, o mais recente, alterna entre as melodias acústicas do órgão e do violoncelo e os limites da música eletrónica, tão cáustica quanto poética e apaixonante.
Serge Gainsborough, que se dá pelo nome artístico de Vessel, é outro dos nomes que figuram no cartaz desta edição. Nome da linha da frente de uma nova geração de músicos e produtores, o natural de Bristol regressa ao país onde atuou pela última vez em março, aquando da primeira edição do festival ID_NO Limits, onde apresentou o excelente e mais recente disco Queen of Golden Dogs, de 2018. O disco, que voltou a receber o selo da Tri Angle Records, é uma das mais entusiasmantes ofertas no que à exploração pós-industrial diz respeito, expressando a quintessência de Gainsborough enquanto artesão sonoro.
A juntar-se ao britânico, que atua no último dia do festival, está o norte-americano Joshua Abrams. Voz fulcral na fermentação da música exploratória de Chicago da década de 90, participou ativamente na cena jazz, rock e experimental que então atravessava a cidade, fundando o quarteto minimalista Town & Country e o trio Sticks & Stones, que ladeava com Matana Roberts e Chad Taylor. Teceu ainda colaborações com Bonnie 'Prince' Billy, Hamid Drake ou The Roots. As suas formações manifestam um conjunto variável de músicos de diversas estéticas, apresentando-se enquanto Natural Information Society, grupo que o acompanha neste regresso a Portugal.
A música não se fica por aqui, com o francês D.K., os belgas Front De Cadeaux, a histórica DJ francesa
AZF
e os portugueses
Live Low
(de Pedro Augusto),
Gonzo
e
A Boy Named Sue
a consumar mais um serão que volta a receber entrada livre.