De Marion – "Frown" (video) [Threshold Premiere]
De Marion – "Frown" (video) [Threshold Premiere]
Setembro 27, 2019 8:07 am
|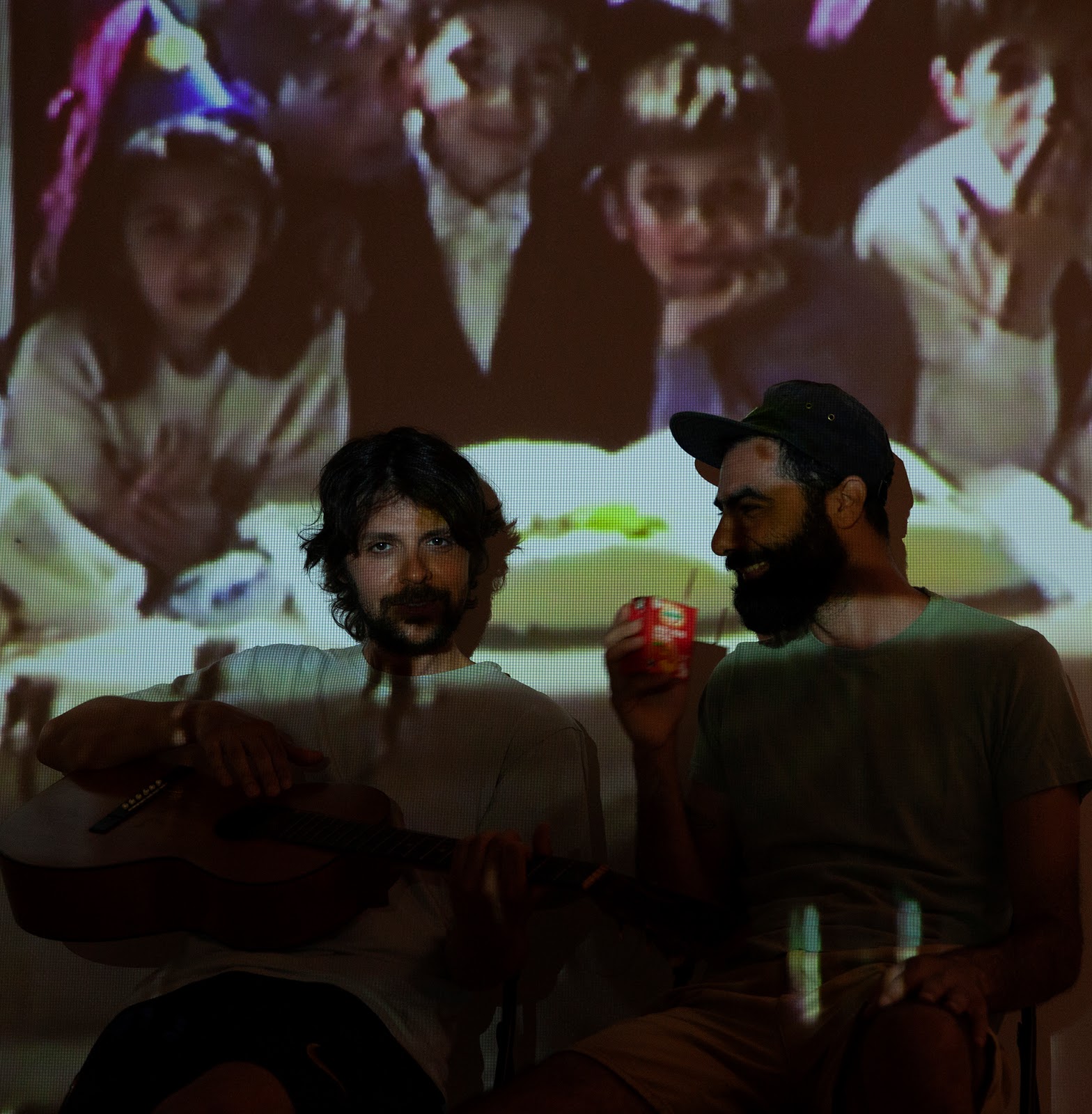 De Marion – "Frown" (video) [Threshold Premiere]
Setembro 27, 2019 8:07 am
|
De Marion é o apelido do italiano Dario Serra, guitarrista dos Suzanne'Silver. Caracterizando-se como um compositor de quarto apaixonado por Syd Barrett que atua no espectro sonoro a englobar sinistras melodias folclóricas de blues, De Marion não esconde o seu amor pelo fuzz, samples inúteis e erros de performance. É pois, neste cenário de paixão imperecível, que o cantautor regressa aos noticiários do underground com o primeiro tema de avanço do novo trabalho, "Frown".
Down The Road Of Mainstream I Saw You, Canzone é o terceiro trabalho de carreira de De Marion e chega 11 anos após My Kingdom For A Couch (2008, Noja Recordings).
Nos últimos dez anos, o projeto evoluiu e tornou-se numa dupla que é atualmente composta por Dario (voz, guitarra, sampler) e Danilo Garro dos Mashrooms (bateria, sintetizadores).
O novo tema colaborativo entre os dois, "Frown" – uma música liricamente focada na violência – engloba as auras criativas e experimentais do folk-rock e é apresentado em formato audiovisual, num trabalho que se pode ver abaixo.
Down The Road Of Mainstream I Saw You, Canzone tem data de lançamento prevista para 25 de outubro pelo selo Noja Recordings.
Down The Road Of Mainstream I Saw You, Canzone Tracklist:


01. Frown
02. God Put A Blind Flange In His Path
03. Sun Distorted You
04. Sburramento Fulmineo In La Minore
05. Danny Boy
06. Matthew
07. Spoon
08. Grains
09. Gibbous
10. Gangbang Disco White
11. Wasted Time With Nonchalance