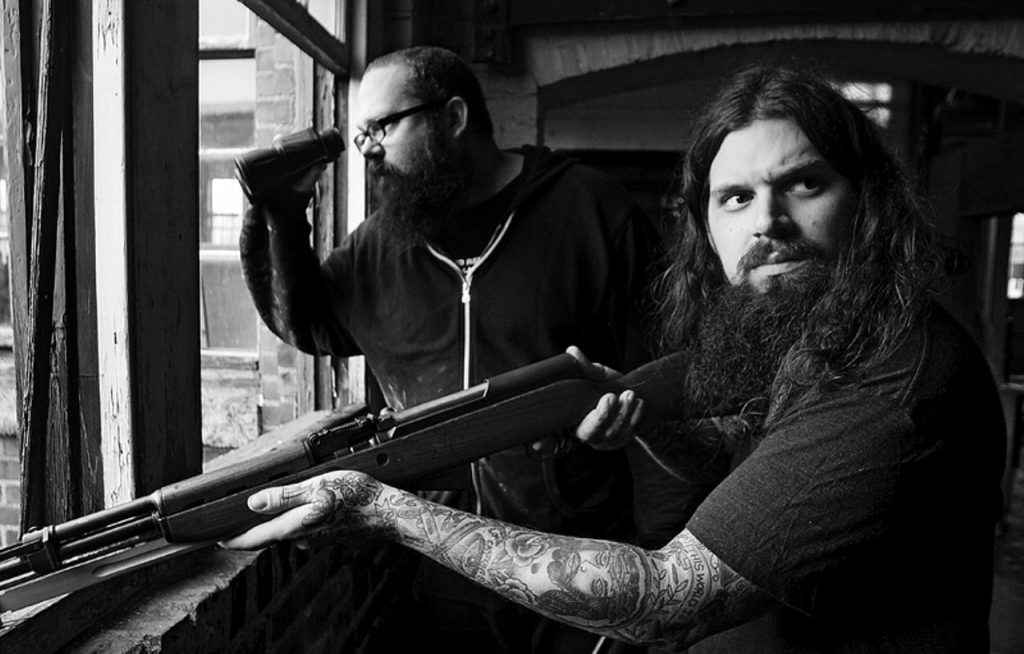 Ainda estamos em recuperação do álbum colaborativo dos The Body + Uniform, -Everything That Dies Someday Comes Back – mas sabemos que em outubro já chegam à playlist mais malhas com a assinatura primeiros, os The Body. Apesar de não serem propriamente temas inéditos este disco apresenta uma peculiaridade: Remixed inclui uma nova roupagem às faixas do catálogo da dupla assinadas por vários amigos e colaboradores da dupla, com destaque para Lingua Ignota, Moor Mother, Container, Moss of Aura (Gerrit Welmers of Future Islands), Peter Rehberg (KTL, Pita), Mark Solotroff (Anatomy of Habit), Andrew Nolan (Intensive Care) e muitos mais.
A faltar cerca de um mês para o lançamento oficial já podemos ouvir o primeiro tema "Hallow Hollow", que conta com os vocais etéreos de uma das musas do black metal e colaboradora do duo norte-americano, Lingua Ignota.
Remixed tem data de lançamento prevista para 11 de outubro em formato vinil pelo selo Thrill Jockey Records, já se encontrando esgotado. Podem fazer pre-order do álbum digital aqui.
Remixed Tracklist:
01. A Curse (Remixed by Moss Of Aura)
02. Adamah (Rimixed by OAA)
03. Ten Times A Day Everyday A Stranger (Remixed by Container)
04. Denial Of The Species (Remixed by Mark Solotroff)
05. Off Script (Remixed by Moor Mother)
06. Wanderings (Remixed by Andrew Nolan)
07. An Urn (Remixed by Sow Discord)
08. Can Carry No Weight (Remixed by Peter Rehberg)
09. Western Dub (Remixed by Seth Manchester)
10. Hallow Hollow (Remixed by Lingua Ignota)