Porto: Atmosfera SMOG
Porto: Atmosfera SMOG
|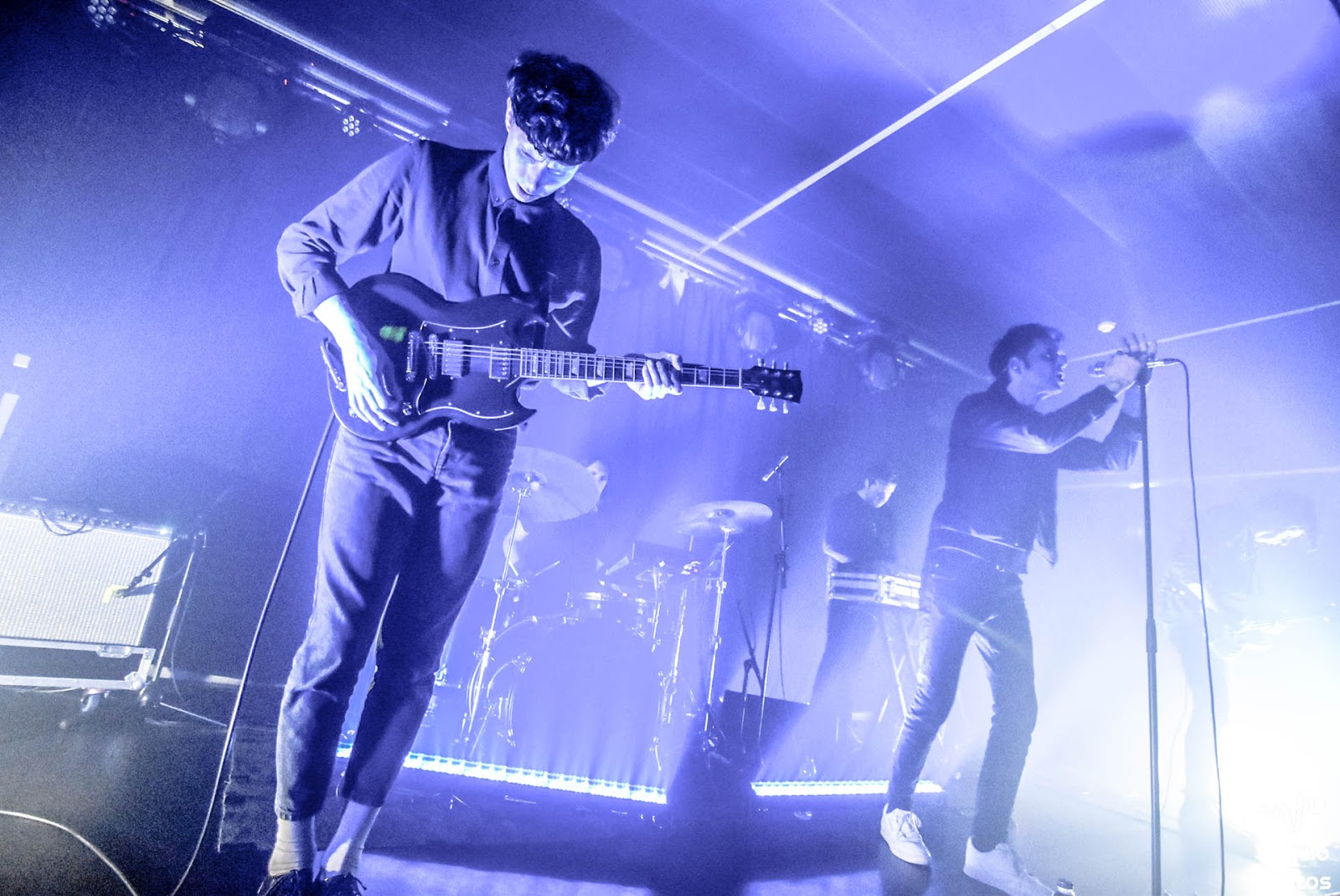 Porto: Atmosfera SMOG
|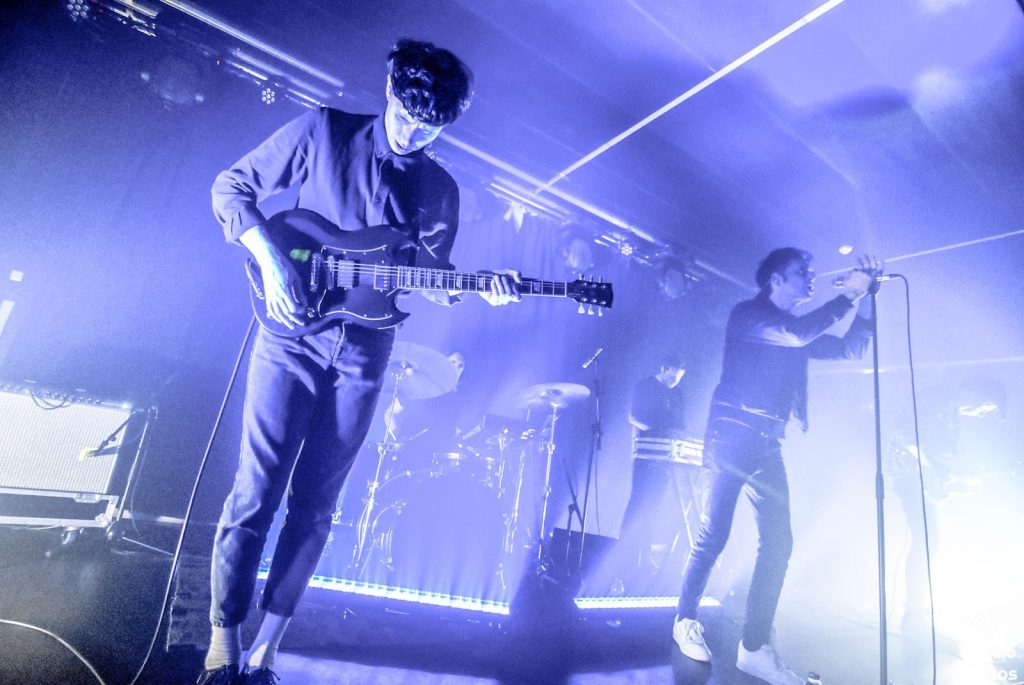 Nunca o título de um filme
Tão Longe, Tão Perto (Faraway, So Close!)
de
Wim Wenders
, poderia descrever cinematicamente o que se viveu no Hard Club, no dia 25 de novembro, onde os
HOLYGRAM
deram o concerto de "aquecimento" para o
Post Punk Strikes Back Again 3
, com o carimbo de quem, há muito, nos "anda a dar" boa música, a
At The Rollercoaster
.
A ampla gama de influências dos cinco componentes da banda alemã é inconfundível. Misturam habilmente o post-punk e a new wave com elementos de krautrock e shoegaze, alcançando um tributo sem rodeios e absolutamente contemporâneo ao som dos anos 80, no qual, incluem também um olhar determinado no futuro, numa sonoridade que descrevem como "turbulenta, sombria, mas cheia de momentos cativantes e contagiantes".
Modern Cults (álbum editado em 2018 e mote da presente tour) é o retrato da banda sonora de uma cidade que parece ameaçadora, mergulhada na penumbra. Música para os perdidos… é assim que a banda de Colónia define a sua estrutura musical. Numa atmosfera que oscila entre os sons industriais das grandes cidades e a fragilidade das pessoas que nelas se perdem, os Holygram transmitiram-nos em palco "o vírus" de que padecem as grandes metrópoles, embrenhando-nos em densas camadas de nevoeiro (fumo), neblina e iluminação fria.
Em palco, revisitaram um alinhamento quase que fiel ao álbum, de onde se destacaram temas como "Modern Cults", "Signals", "Hideaway", "Still There", "A Faction" e no encore, um único tema: "She's like the Sun"!
Desta noite há a destacar que estivemos perante excelentes músicos, nomeadamente o baixista e o guitarrista. Uma máquina musical muito bem oleada, que reproduziu sem mácula os temas que lhes conferiram o estatuto de banda de primeira linha da música moderna. Há, no entanto, a referir que a voz de Patrick Blümel estava demasiado nivelada pelos restantes instrumentos, o que causou alguma dificuldade na perceção das letras das músicas.
Apesar de ter sido um bom concerto, o espectáculo foi curto, deixando a audiência desejosa de mais. Mas o post punk continua na Invicta!
É já no próximo sábado que poderão ver mais 6 bandas (Esben and the Witch, Nerves, Ist Ist, Okandi, Bragolin e Hotel Lux) que estão a criar grande expectativa junto de quem já garantiu a sua presença. Deixamos aqui o convite, aos amantes de música alternativa, para a 3ª edição do Post Punk Strikes Back Again 3. Os bilhetes podem ser adquiridos na BOL online, FNAC, CTT, Worten, El Corte Ingles.
Texto: Armandina Heleno
Fotografias: Virgílio Santos