Gary Olson in interview: "The collaboration seemed natural as we've been friends for nearly 20 years"
Gary Olson in interview: "The collaboration seemed natural as we've been friends for nearly 20 years"
|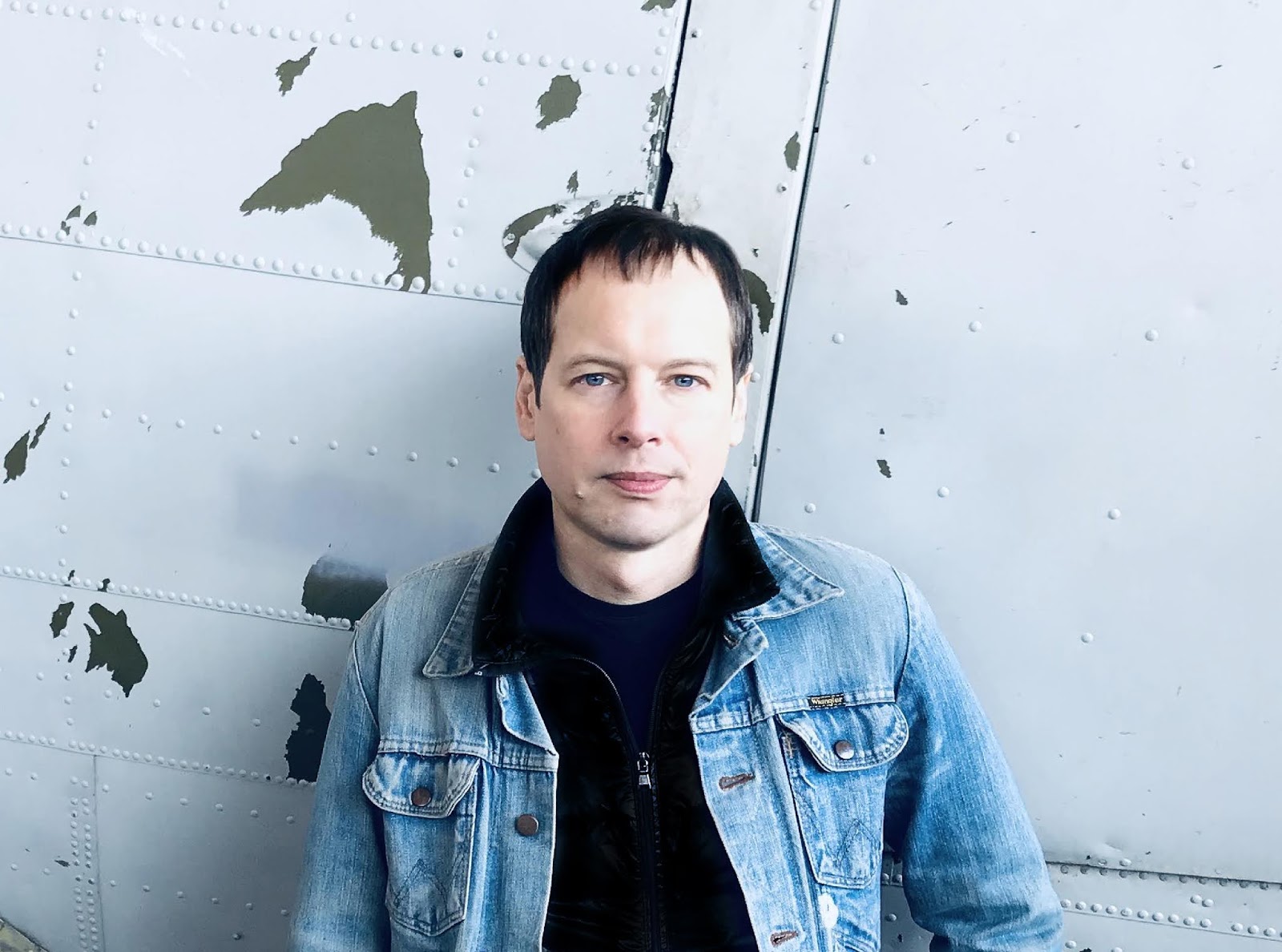 Gary Olson in interview: "The collaboration seemed natural as we've been friends for nearly 20 years"
|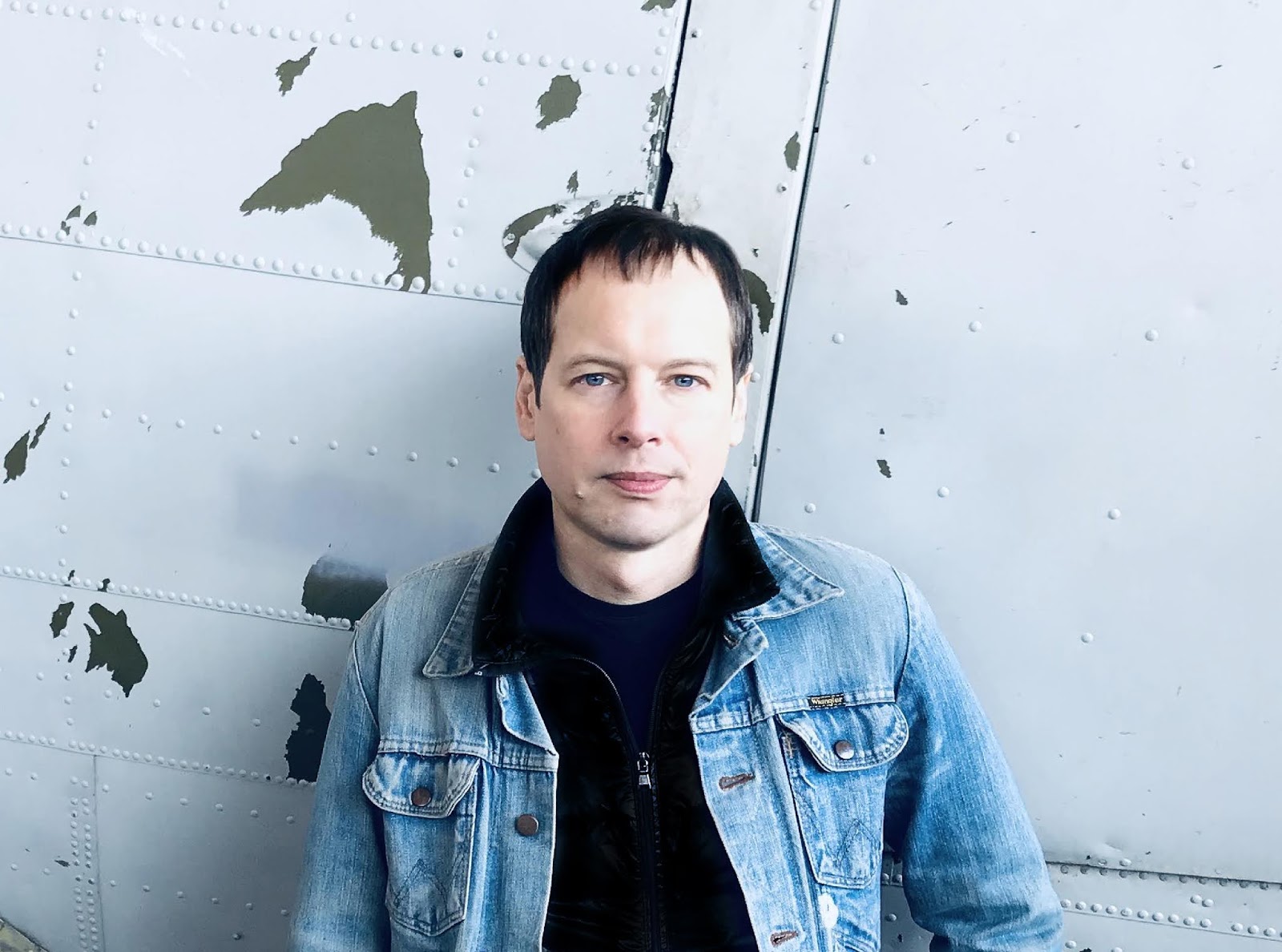 © Åke Strömer
Gary Olson is the lead singer and songwriter for Ladybug Transistor, a group that has shaped psychedelic and chamber music over the past 25 years, but is now on hold. The experienced indie rocker joined Ole Johannes Åleskjær and his brother Jorn, who met Gary many years ago when the band Loch Ness Mouse crossed paths with Ladybug Transistor on tour, resulting in an album that is a tale of two cities, or rather, two studios; one in Hayland, Norway and the other in Flatbush, Brooklyn.
Over an eight-year period, Gary visited Ole's studio-barn in the idyllic setting near the Swedish border and came up with the basis for the songs the three had written. Gary then took the recordings back to Brooklyn, where he added voices, horns and strings in his studio. The recordings returned to Norway for producer Ole to finish the tracks. By the end of 2019, this set of eleven songs naturally flourished on an album.
We spoke with Gary Olson to understand his motivation to start a "solo" career, how the collaboration with the Norwegian brothers Ole and Åleskjær became a reality and the sensations behind his new record. Read the full interview with Gary Olson below.
You are the lead singer and songwriter of Ladybug Transistor, an influential band when it comes to chamber, psychedelic and indie pop that released many studio albums in the past 25 years. What made you start a solo career?
Gary Olson – Ladybug had a long run and took a very extended break after Clutching Stems. I got busy with making other people's records and kept on putting my own music on hold. Ole Åleskjær called me one day with the idea of a collaboration and inspired me to focus on writing and singing again. I just needed that little push. In essence it's not a true "solo" record as it's written with both Ole and his brother Jorn, but it's a vehicle for my voice and trumpet so we called it Gary Olson rather than giving it a terrible band name. That also allows us to keep the live presentation flexible whether it's a duo, trio or full band with strings.
What is your first memory of music?
GO – A lot of hymns as my dad was a Lutheran minister so I was in church every Sunday. Unfortunately a lot of that music was pretty joyless. For pop music it was mostly disco (The Hustle!) or the Beatles early on. Those Beatles compilations with the red and blue covers.
When it comes to sitting down and writing a song, where do you tend to start?
GO –
For this album it was often with a sketch of a song or riff that the Åleskjær brothers would send me in demo form. I'd listen repeatedly on walks in Prospect Park with my headphones on until something formed with words and melody. Things tend to begin phonically with me and find their own way. Sometimes it takes a while for it to all distill.
Where did the idea to record an album with the Norwegian brothers Ole and Åleskjær come from?
GO –
Ole proposed the collaboration. It seemed natural as we've been friends for nearly 20 years and had always talked about doing something.
Gary Olson artwork
The album was recorded in two different places, Hayland, Norway and Flatbush, Brooklyn. Why does it sound much more American, recalling the sonority of Destroyer and Yo La Tengo, than Nordic?
GO – I don't know, does it? I would think that a bit of the Norwegian landscape had crept into the record. At the same time I don't think I've ever made an album that sounds like "New York City". Ladybug was really the opposite of that.
What took you 8 years to finish the record?
GO – Well, that's a myth. I would have hoped to have recorded an entire trilogy in 8 years! I'm guessing the confusion stems from the release day of the last Ladybug record which was nearly 9 years ago.
You suggest that this album should be heard "in a moving train facing the window. Close your eyes and feel the sunlight pass between the trees. Open your eyes slowly and realize you've missed your stop, repeat". Although contemplative, do you consider it a upbeat and optimistic?
GO –
Yeah, I guess that was a little pretentious of me! I reckon I was just trying to say it's best to listen too if you're a bit relaxed. Maybe a good one to do the dishes to!
Can you tell us something about "Postcard from Lisbon"?
GO –
It's an imaginary postcard from one brother to another sent from a prison. At the time we wrote it I had never been to Lisbon but I nearly got stuck there in March when things began to get bad with the pandemic. In those days when they were cancelling flights to New York so I was considering making it my new home. It was a strange time to be a tourist but I really loved Lisbon. I walked for hours every day!
What is the song that you keep playing on the repeat now?
GO – At this moment I have "Fisherman" by the Congos stuck in my head. I've listened to it so many times over the years that I don't even need to put the record on. Such a unique production by Lee Perry and distinct personality with the singers. The best kind of sensory recall.
Gary Olson was released on May 29th, in CD, LP and digital format via Tapete Records. You can buy the album here.