©Vera Marmelo
Após aventurar-se por grupos como Dead Combo, Cais Sodré Funk Connection ou Sitiados, o saxofonista João Cabrita dá início a uma jornada a solo.
O lançamento do seu primeiro álbum em nome próprio está previsto para a próxima quinta-feira, 1 de outubro, em pleno Dia Internacional da Música, sob o selo da Omnichord Records. É também esperada a vinda de um vinil duplo gatefold no mês seguinte, recheado de temas inéditos gravados por João Cabrita em casa, durante as suas Quarantine Sessions.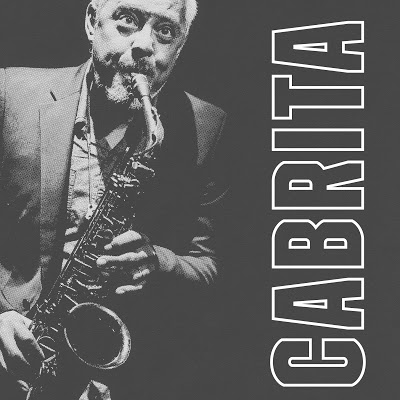 Artwork de Cabrita

Segundo o saxofonista lisboeta, em declarações à Lusa, o LP "gira à volta do saxofone e das colaborações todas" que teve ao longo dos seus 30 anos de carreira. Considera-o também "uma espécie de festa sintetizada num disco", tendo convidado artistas como The Legendary Tigerman, Sam the Kid, Tó Trips e muitos outros para deixarem a sua impressão digital na obra. Todas as faixas serão instrumentais, excepto uma, visto que João Cabrita "tinha demasiados amigos de cantores para não aproveitar".
Em 30 anos de carreira, João Cabrita trabalhou com imensos artistas e bandas e gravou dezenas de discos dos mais variados géneros. Colaborou com artistas como Sérgio Godinho, Orelha Negra, Caetano Veloso, Virgem Suta ou Despe e Siga. Foi também co.-compositor da canção "YouTuber", que representou Portugal na edição de 2017 do Junior Eurovision Song Contest, interpretado por Mariana Venâncio.
O videoclip do single "Afronaut's Lament", com Hélio Morais, João Gomes e David Pessoa, já está disponível no YouTube:
Artigo escrito por João Pedro Antunes.