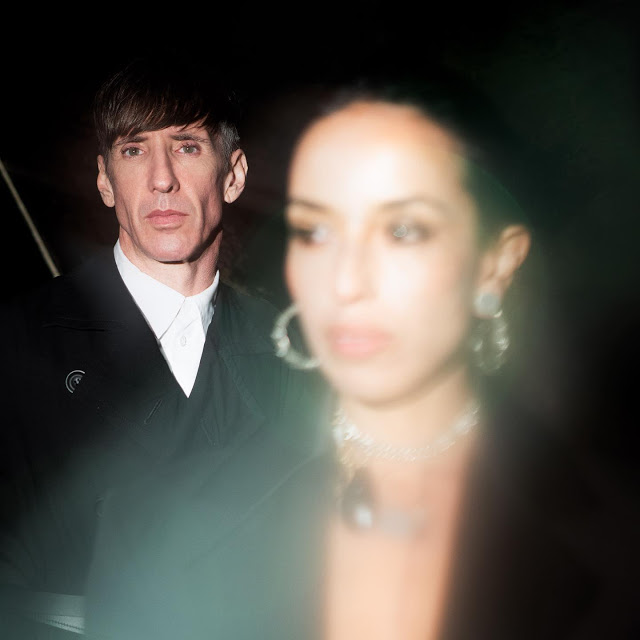 A dupla de eletrónica minimal alemã – Pierce with Arrow – vai estrear-se nas edições longa-duração no próximo ano através do álbum Shatter que será ditado na chancela de vanguarda norte-americana, Dais Records. O disco chegará ao radar cinco meses depois da banda ter colocado cá para fora a malha ambient de estética minimal "For Electra" e promete colocar o trabalho colaborativo do produtor
Troy Pierce e da artista audiovisual Natalia Escobar na linha da frente. Demonstração disso pode encontrar-se logo no processo criativo da banda, que admite ter começado por criar vídeos surrealistas de estética dark e, posteriormente, criado uma narrativa sonora que lhes desse força na mensagem.
De acordo com a nota de imprensa, o novo Shatter "é uma odisséia noir fervente e lenta inspirada no mito grego de Echo e Narcissus (…)", no sentido em que se mostra como "uma evocação efetivamente perturbadora do tema central da lenda: Não há nada mais complexo do que um coração despedaçado ou um coração que não consegue amar". O novo trabalho – composto por
10 faixas que estremecem glamour e melancolia – foi anunciado esta quarta-feira (18 de novembro) e é antecipado através do tema "
In the Depths of His Eyes", uma penumbra sonora psicologicamente densa que fará as delícias dos fãs de nomes como
Wind Atlas ou Essaie Pas. O tema é igualmente acompanhado por um trabalho audiovisual com direção de
Cornelia Thonhauser e Matze Görig, pronto para se visualizar abaixo.
Shatter tem data de lançamento previsto para 19 de fevereiro em formato vinil e digital pelo selo Dais Records. Podem fazer a pre-order da vossa cópia aqui.
02. Dissolving to a Voice
04. Obsidian Glass (ft. Konrad Black)
08. In the Depths of His Eyes
09. It's a Love Story, After All (ft. dBridge)