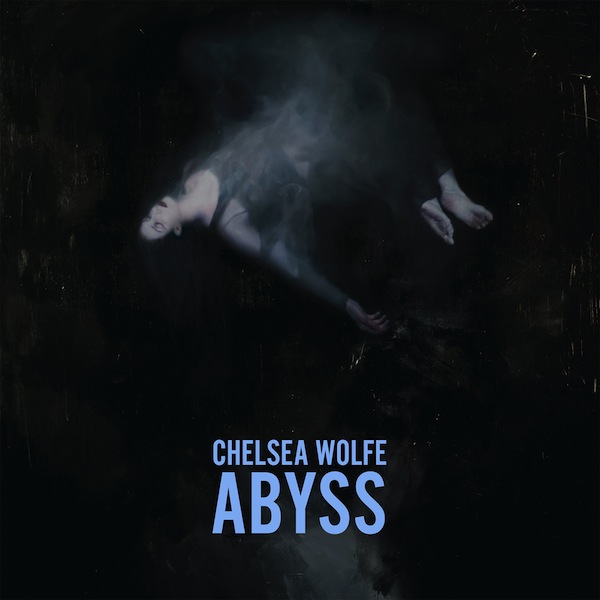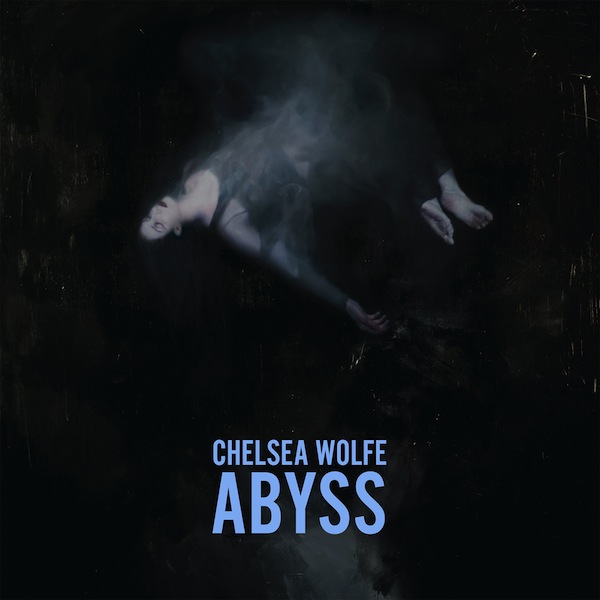 Abyss // Sargent House // agosto de 2015
9.4/10
Chelsea Wolfe chamou a atenção na midia essencialmente a partir da edição do seu segundo trabalho de estúdio, Apokalysis (2011), um álbum registado pela produção lo-fi, que marcou em "Pale On Pale" onde a cantautora californiana apresenta uma aura negra, marcada pelos riffs do doom metal. Dois anos depois, com Pain Is Beauty(2013) Chelsea Wolfe mostraria uma forte aposta na sua voz melancólica envolta por um experimentalismo, caracterizado ao nível da guitarra. À semelhança de Apokalypsis(2011), a cover art de Abyss, quinto disco de estúdio, vem demarcar igualmente uma referência a um trabalho mais obscuro apesar das diferenças a níveis sonoros Neste último, a persistência de uma produção extremamente bem trabalhada por sobre a mancha obscura, deixada nos últimos registos, resulta numa obra prima na carreira da artista.
Acerca de Abyss, Chelsea Wolfe disse em entrevista que o álbum "
is meant to have the feeling of when you're dreaming, and you briefly wake up, but then fall back asleep into the same dream, diving quickly into your own subconscious
" e, esse estado subconsciente é denotado logo em "Carrion Flowers", faixa de abertura, onde a cantautora projeta a sua voz sobre um doom industrial comparável a Author & Punisher, por exemplo. A produção com assinatura de
John Congleton, que trabalhou anteriormente com St. Vincent e Swans, leva Chelsea Wolfe a tecer em Abyss o extremo da tristeza e solidão que o humano pode experienciar. "After The Fall" representa a tomada de consciência após o referido colapso. Chelsea Wolfe amadureceu e trouxe o que se quer ouvir.
Oh "Crazy Love", tanto amor.
"Iron Moon" é transcrito numa produção cáustica e desafiadora a retratar uma tristeza de verão que se prolonga em baladas como "Maw". Em
"Grey Days", o mais recente single de avanço, a californiana ergue um dos grandes destaques do disco, senão o maior, através, mais uma vez, da sua sonoridade experimental. A introdução de violinos leva a uma recriação do ambiente de paralisia do sono, experienciado pela própria, na incapacidade temporária de mover, falar ou reagir ao tentar adormecer, ou mesmo acordar. "Survive" mostra a mesma experiência, porém sob um pano de fundo diferente e extremamente bizarro. Mais à frente, "Color Of Blood" e "The Abyss", voltam a mostrar os traços de inovação no seu trabalho e afirmam em Chelsea Wolfe o título das mentoras de um álbum a merecer destaque nas primeiras posições dos tops do ano.
Há estados que só conseguem ser expressos pelas conjugações de diversos elementos e Abyss é um disco que explora em qualquer um algum tipo de sensação. A fechar com "Dragged Out".