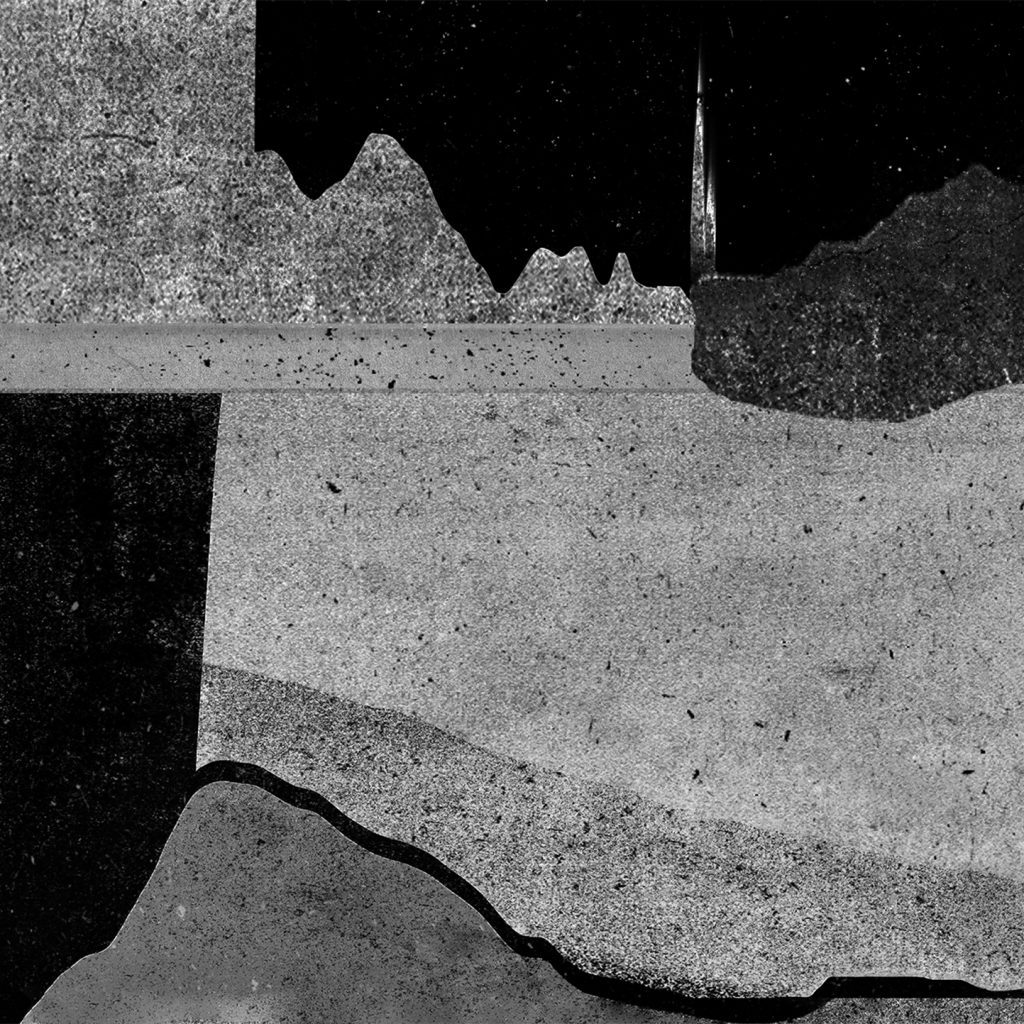 Learning Exercises on How to Move On || Favela Discos || Abril de 2016
7.5/10
MADA TREKU é o heterónimo de Nuno Loureiro, um jovem realizador e produtor audiovisual portuense, e Learning Exercises on How to Move On é o disco que este lançou via Favela Discos, marcando a sua estreia nas edições musicais.
Na génese de
Learning Exercises on How to Move On,
reside o desejo de traduzir uma obra audiovisual em expressão puramente sonora, havendo a clara
"intenção de interpretar a personagem principal de
Milennium Mambo
".
"Taipei. A voice off-camera looks back ten years to 2000, when Vicky was in an on-again off-again relationship with Hao-Hao. She's young, lovely, and aimless. He's a slacker. Cigarettes and alcohol fuel her nights. We see bits of her life: when Hao-Hao steals his father's Rolex and the police detain them; when she gets a job as a club hostess, where she meets Jack, who becomes her patron and protector; when Hao-Hao comes to the club, insisting on talking to her; when she visits Yubari, Japan, for its film festival in the dead of winter; when Jack must go to Japan to straighten out trouble caused by one of his acolytes. Does Vicky have any expectations? Does time simply pass"?
Sinopse do Millenium Mambo roubada ao IMDB.
Eu não vi o filme inteiro, mas vi-o meio na diagonal via youtube e li algumas críticas e sinopses. Não posso afirmar, portanto, que Learning Exercises on How to Move On me evoque memórias do Millenium Mambo. Em mais do que um sentido, este disco soa-me ao Palmbonen II, o disco que Palmbonen compôs após passar o verão inteiro a consumir copiosas quantidades de episódios de X-Files. Creio que o Nuno tem em mente a mesma ideia que Palmbonen tinha ao editar Palmbonen II: homenagear a obra audiovisual e o seu realizador — Millenium Mambo e Hou Hsiao-Hsien — incluindo o seu nome lado-a-lado do seu neste trabalho, como forma de agradecimento pelas horas em que este o entreteu e inspirou.
E, de facto, aqui não há nenhum pastiche. Uma obra dissocia-se da outra e tem a sua própria expressão individual. A atmosfera sonora pesada e sombria de Learning Exercises on How to Move On — em particular nas faixas "Eye Candy" e a "Dawn" — evoca-me o Dark Red, o disco que Shlohmo compôs para através dele exorcizar os seus demónios interiores. Se pensarmos que este Learning Exercises on How to Move On surge a partir da película Millenium Mambo, não é de todo descabido pensarmos em estabelecer paralelos — ambos remetem para universos de perda e auto-destruição, um deles no mundo real e o outro no mundo da ficção. E se interpretarmos o universo ficcional presente no núcleo de Learning Exercises on How to Move On, encontramos em "Qishu" — a faixa na qual reside o coração do álbum — o momento mais dançável de todo o disco, com uma percussão bastante vincada, aproximada ao universo da tech house e provavelmente inspirada nas cenas de clubbing de Millenium Mambo.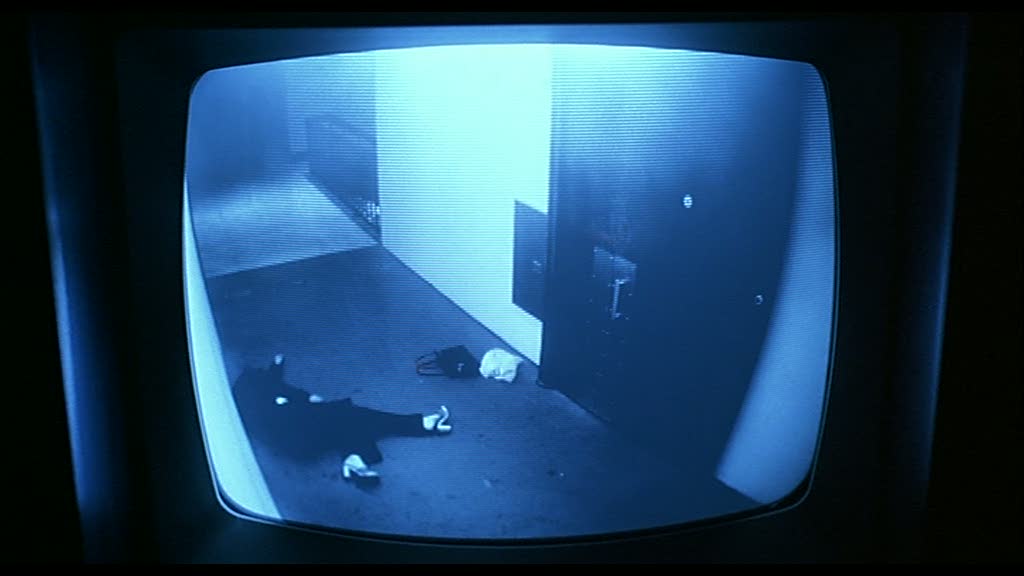 Still de Millenium Mambo.
Learning Exercises on How to Move On
assume-se, antes de mais nada, como um trabalho ansioso.
À primeira vista, Learning Exercises on How to Move On assume uma forma confusa e abjecta, visto
que conjuga díspares influências e gêneros musicais. E nós, enquanto massa crítica, podemos escolher acreditar que
Learning Exercises on How to Move On
é um trabalho que vive no vácuo, sem ligação com o futuro de
MADA TREKU
e que deve portanto ser analisado como tal. E, se assim for, pouco foi concretizado e resta-nos apenas afirmar que o
Nuno
é um grande produtor de sonoridades e que andou a beber inspiração de todas as fontes corretas.
Porém, eu recuso-me a classificar este álbum dessa maneira.
Learning Exercises on How to Move On
denuncia um espirito criativo que transcende a natureza deste EP.
Eu sei que o Nuno tem mais para nos oferecer, e q
uero acreditar que este EP é um apalpar do terreno, uma etapa necessária para MADA TREKU atingir a sua matura forma de expressão. Quero acreditar que MADA TREKU tem muito mais para dizer e que a ansiedade que esteve por detrás deste Learning Exercises on How to Move On é a característica que denuncia o nervosismo do Nuno aquando da edição do seu primeiro EP. O que dizer? Como dizer? O que incluir e o que deixar de fora? Preocupações normais de um perfeccionista. E a destemida atitude de ainda assim editar este EP revela o cariz experimental da obra e a vontade do Nuno de desafiar o status quo e produzir alguma coisa. E nesse sentido, eu acredito que Learning Exercises on How to Move On é um estudo, um conjunto de exercícios de aprendizagem para se chegar a um estado de maturação.
E sendo assim
, nenhuma desta ansiedade me afecta nem tampouco elimina a minha ânsia para ouvir mais. Os estudos querem-se assim: destemidos. Não se pode deixar nada de fora nos rascunhos.


Aguardo ansiosamente por um estudo final, por um disco que me revele a forma final de MADA TREKU. Porque nesta instância, o projeto carece de maturação. Maturação não em termos de destreza — o Nuno é claramente um produtor sonoro competente, capaz de construir cenários sonoros — mas sim em termos da sua mensagem — o que, de facto, MADA TREKU quer dizer e o lugar que pretende ocupar.
Até lá, julguem
por você próprios o trabalho do
Nuno
, já que ele disponibilizou o
Learning Exercises on How to Move On
de forma gratuira via
soundcloud.
A minha curiosidade ele já a angariou, mas eis que chego ao final da minha decima audição do EP e não receio dizer que ele angariou a minha atenção.