The Assassination of Julius Caesar // House Of Mitology // abril de 2017
Sic Transit Gloria Mundi EP //
House Of Mitology
// novembro de 2017
8.5/10
Os Ulver têm um historial de eterna insatisfação com reinvenção a corresponder – com início de viagem no black metal e com passagens pela música clássica moderna, trip-hop, metal experimental, ambient e drone (um itinerário incompleto), o grupo norueguês aventurou-se o ano passado no synthpop/art pop com The Assassination of Julius Caesar (abril, 2017) e Sic Transit Gloria Mundi EP (Novembro, 2017), com os "restos" do primeiro e uma versão de "Power of Love" de Frankie Goes to Hollywood.
É "Nemoralia" que abre o longa-duração de 2017 da banda de Oslo e somos imediatamente confrontados com a sensibilidade pop e ritmos dançáveis que caracterizam aquele que pode (e deve) ser um dos melhores álbuns de 2017. Mesmo se nos esquecermos por momentos que os Ulver já foram ícones do black metal, é impossível manter em mente que é o primeiro álbum de synthpop da banda – a quantidade de camadas que são cuidadosamente adicionadas, retorcidas e aprimoradas ao longo de cada música cria o seu próprio universo musical, capaz de erguer aquilo que a Spin intitulou de "Tears for Fears multidimensional". É com alguma razão que a revista americana se pronuncia desta maneira sobre a trupe de Kristoffer Rygg: inevitavelmente, cada batida de bombo e tarola coloca-nos numa espécie de pesadelo molhado dos anos 80, que tanto dá lugar à composição delicada de temas que remontam a Depeche Mode ou Duran Duran como a experimentações negras dentro da moldura do pop que outros álbuns do passado ano nos trouxeram – World Eater de Blanck Mass, Forget de Xiu Xiu e Music for People in Trouble de Susanne Sundfør serão alguns dos nomes que se destacam pelas mesmas aventuras em 2017.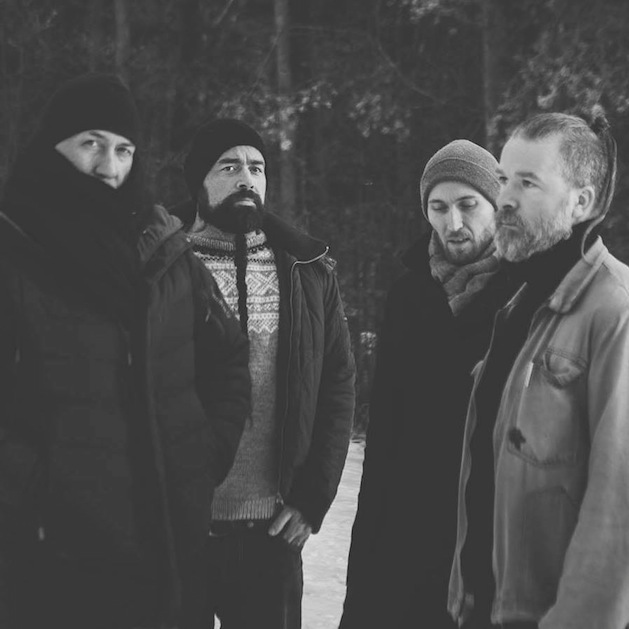 Ao longo do parágrafo anterior ignorei (por efeitos dramáticos) aquele que é um dos claros destaques de The Assassination of Julius Caesar – as vocais de Kristoffer Rygg. Durante anos, elas acabaram por servir como uma das muitas malhas que compunha a tapeçaria de sons que caracteriza os Ulver – desde aquela-qualquer-coisa-de-humano a contrastar com a sonoridade violenta do black metal atmosférico em Bergtatt – Et eeventyr i 5 capitler (1995) até ao complemento relaxante das profundezas de Perdition City (2000). Felizmente, The Assassination of Julius Caesar coloca Kristoffer num papel ao qual o próprio já nos tinha habituado em Arcturus, passando de mero figurante (uma hipérbole deliberada) a protagonista (talvez um eufemismo não representativo). Desde a emoção esculpida em "Angelus Novus" até à descarada "dançabilidade" de "Rolling Stone", não há maneira de contornar o quanto o cantor contribuiu para um álbum que, sem ser particularmente inovador, consegue criar o seu próprio microcosmos dentro da atual cena pop.
Como se não bastasse The Assassination of Julius Caesar (que culmina com "Coming Home" – um tema de referência obrigatória, ao juntar uma narração profunda e assombrosa ao saxofone ominoso de Dag Stiberg numa tela de sintetizadores e bateria) para nos lembrar que os Ulver conseguem conjurar uma diversidade imensa de sonoridades, passados 7 meses do lançamento do longa duração, editam em formato digital Sic Transit Gloria Mundi EP, com duas composições que restaram do "banquete cesariano", como a banda o coloca na página do Bandcamp, e uma versão de "Power of Love", um tema original de Jennifer Rush popularizado por Céline Dion. Há um pouco de tristeza em não ouvir as duas músicas originais em The Assassination of Julius Caesar – em nada falham quando comparadas com as faixas do longa-duração, sendo mais um par de excelentes demonstrações daquilo que pode ser o synthpop na década de 2010. Mas também há uma alegria inexplicável em ver que afinal ainda havia bolachas num pacote aparentemente vazio. É uma alegria difícil de explicar, que nos faz acreditar num mundo melhor enquanto ouvimos um "grupo de black metal" a fazer uma cover de Frankie Goes to Hollywood e a invocar falsettos delicados sobre cordas sintetizadas e pianos tristes.
Texto por: José G. Almeida