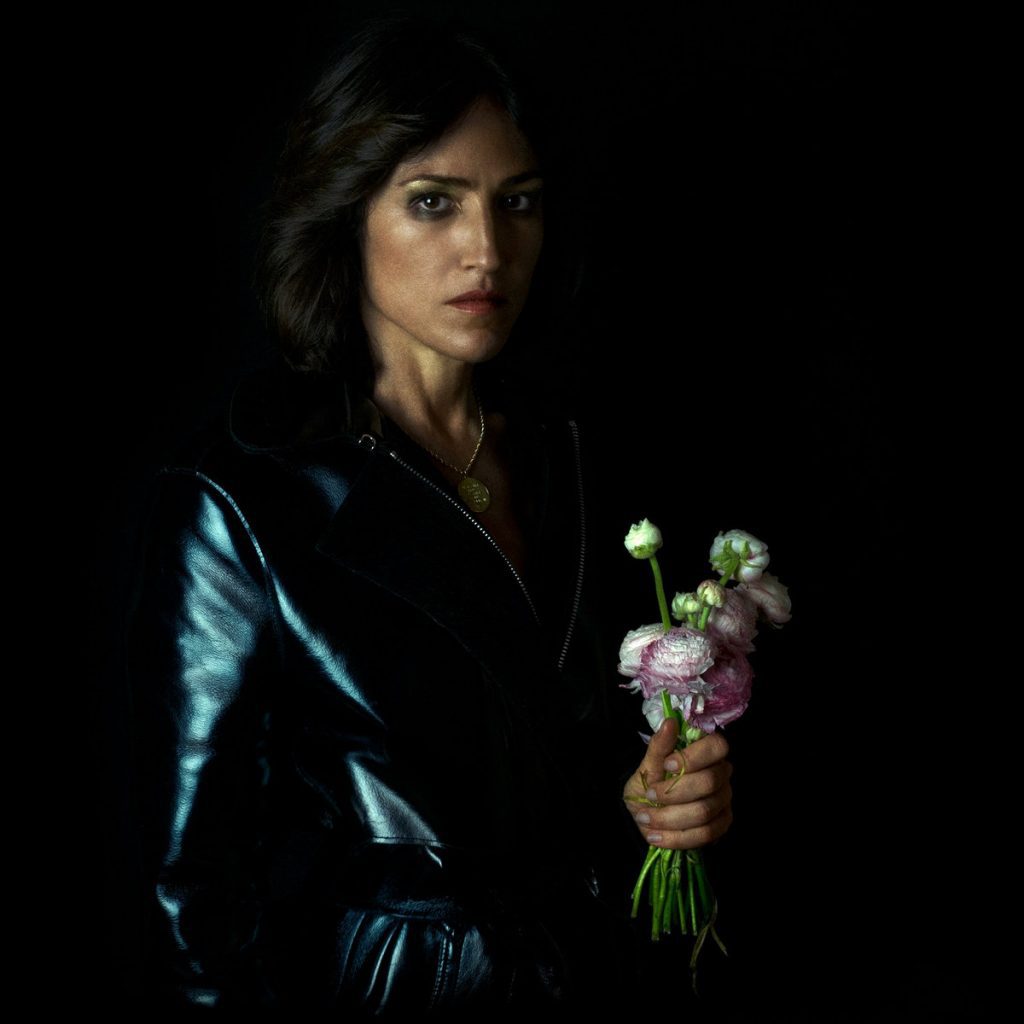 Damned Devotion //
Play It Again Sam //
fevereiro de 2018
Joan Wassen
já leva alguma carreira como
Policewoman
– desde 2006 que lança álbuns regularmente, mantendo-se sempre num registo de cantautora desinspirada até que surge *Damned Devotion*, disco que combina maneirismos vocais de
soul
e
R&B
com
art pop
, criando assim um som minimalista focado na palavra, em letras simples interpretadas com emoção e em refrões orelhudos, onde encontra a sua verdadeira força. Finalmente,
Joan as Policewoman
dá entrada na década de 2010 com despreocupação contagiante e ritmos-para-dançar-sentado.
Qualquer um dos temas é digno de ser cantarolado mais tarde – Wonderful, a faixa de abertura do disco, segue a sua linha condutora de nascer-do-sol como um gentil acordar, com ritmos reverberados que servem de cenário para a voz melancólica de Joan Wassen ecoar pela primeira vez. Saltando (por motivos de concisão) Warning Bell, é Tell Me que começa a revelar as notas mais R&B e soul, contemplando harmonizações agradáveis, com um apego viciante a uma palete de tons que passa pouco do suficiente, criando o ambiente ideal para Steed ressoar com mais intensidade e crueza – as condições ideias para um espectro sonoro mais alargado e uma das melhores canções do disco.
Damned Devotion – o tema que dá/rouba o nome ao disco – e The Silence merecem também um lugar de destaque. A primeira, num momento mais pop, estranhamente inquietante e sedutor, cria mais um ponto de destaque para a discrição convidativa suscitada pela voz de Joan, enquanto The Silence traz uma sonoridade saltitante e até q.b. experimental dentro do contexto do álbum, soltando o mote de força e independência que se torna incrementalmente importante no séc. XXI:
My body, my choice,

Her body, her choice.
Seguindo o caminho que Joan as Policewoman traça, chegamos ainda a What Was It Like, um bonito momento de intimidade onde o refrão mais bonito do álbum se destaca e se torna ainda mais evidente o crescente uso do piano como complemento para a voz de Joan, que culmina provavelmente em Talk About it Later, num tom mais desafiante e in your face.
O disco é encerrado por
I Don't Mind
, um momento de primeiro plano vocal em que, mais uma vez, testemunhamos uma minimização do factor instrumental, numa maneira adequada de despedida, impedindo que
Damned Devotion
se alastrasse mais do que o estritamente necessário. É ainda valoroso referir uma capa poderosa, com
Joan Wassen
num casaco-tipo-gabardina de cabedal simples e apertado na cintura, a criar espaço entre as lapelas para um medalhão dourado. Na mão de
Joan
, que olha seriamente para e através da câmara, encontramos um ramo de crisântemos por florir ou já floridos, como se fosse um lapso temporal na mão da
Policewoman
. Toda a aura da capa invoca funeral, trazendo a esta "devoção maldita" um toque sombrio, que acompanha na perfeição o estoicismo de
Damned Devotion
.
No fundo,
Joan as Policewoman
protagoniza um bom álbum de
art pop
em que dá a conhecer ao público uma veia mais moderna do seu liricismo, encontrando paralelos facilmente com
SOHN
ou
Rhye
. Contudo, com certeza não será tão memorável para as incontornáveis e inevitáveis listas-de-fim-de-ano como
U.S. Girls
, que, apesar de não trazerem sonoridades particularmente inovadoras, conseguem trazer frescura ao
art pop
, um género/etiqueta que passa por um período complicado de saturação.
Damned Devotion
não deixa, ainda assim, de valer a pena pela simplicidade sofisticada com que aborda esta sobrepopulação.