Second Still in interview: "The biggest change was our willingness to challenge ourselves"
Second Still in interview: "The biggest change was our willingness to challenge ourselves"
|
Second Still in interview: "The biggest change was our willingness to challenge ourselves"
|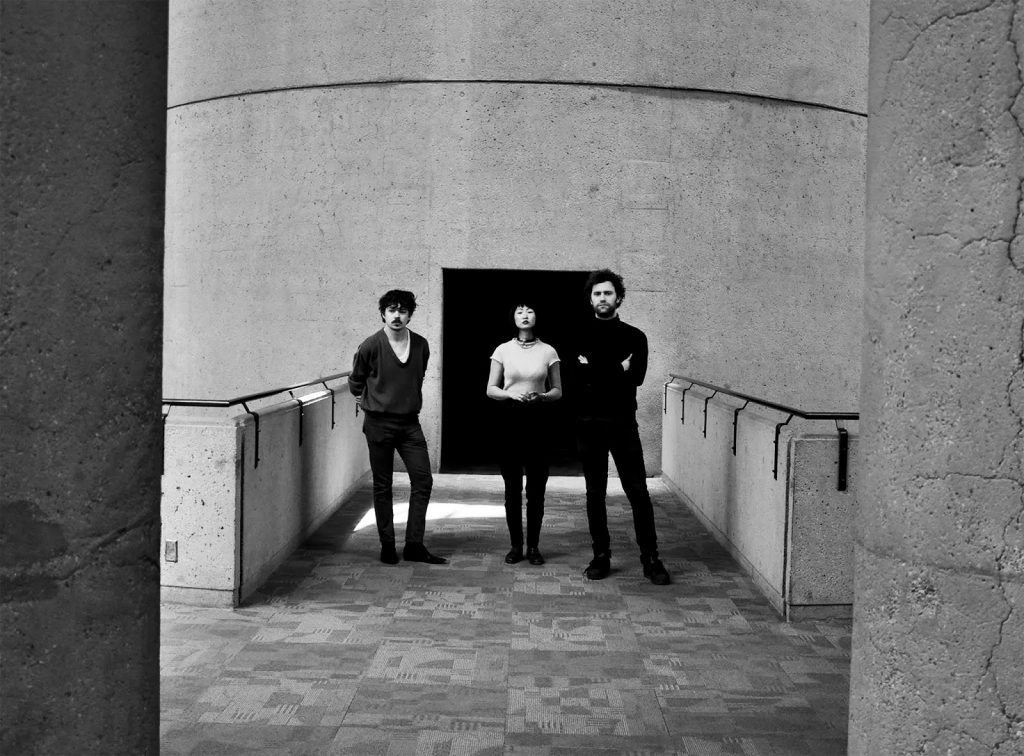 © Allison Littrell


Next Friday, June 7th, Second Still will be in Madrid to perform alongside with The Underground Youth in Sala El Sol. In order to get to know a little more about them, we got the privilege of being able to ask Ryan, the guitarist, a few questions about their work and the new release, right before their show in Madrid.
The American band – who has been collecting a lot of love from the underground community since their debut LP Second Still (Manic Depression / sentimental, 2017), – will open the night by presenting us their newest release, Violet Phase (Fabrika Records / sentimental, 2019). The concert has the stamp of the unstoppable promoter Indypendientes and their live-act promises to make us dance while contemplating the decadence of being.
While Friday doesn't arrive you can still acquire some knowledge about Second Still's work, below.
We know that Second Still started as a 2-person project in 2008 and then you went through 4/5 singers before meeting Suki, in 2014, the year the band established. What has Suki added to this project that you didn't find in the previous vocalists?
Ryan – Yes, Alex and I have been making music since we were in high school back in Los Angeles. When we both moved to New York, we felt like maybe we had enough material to start a band, but we had no clue as to what the next step would be. We were nervous about finding a singer because we had no experience working with anyone else. We made a Craigslist add and met a handful of singers and none of them quite meshed with us. And then we were truly lucky enough to meet Suki. She had that special something and made us better songwriters and better overall musicians. It felt balanced and authentic. To this day, we all inspire each other and push each other. Growth is paramount.
You have released your first album in late 2017, and with it came the comparisons of Suki to names such as Siouxsie Sioux. Do you think that changed something in the result of this new Violet Phase?
Ryan – The Siouxsie comparisons are definitely "safe", but the compliments are appreciated nonetheless. At this point, it's still too soon to really know if the comparisons have changed, but our music has definitely evolved, so maybe the comparisons will too.



In the press release of this new album we can read the following: "Elements like saxophone, violin, and choice samples underscore the more experimental approach to songwriting for Violet Phase". It's a fact that Violet Phase shows us a completely new version of Second Still. Was that change in the approach based on something specific?
Ryan – Overall we knew that adding different musical elements would inspire different approaches to songwriting. That'
s all we wanted at the end of the day – to break away from our norm and see where the music would go. The biggest change was our willingness to challenge ourselves, rather than just settling and writing songs in our comfort zone.
"I see the future and it's looking bright inside my cry". Is sadness the ignition to find a happy future?
Ryan – It is for "the future".



You have been working with Manic Depression, Weyrd Son, sentimental and now Fabrika Records. How did you get signed with Fabrika Records?
Ryan – Joanna, who runs the label, came to see our show in Athens on our last euro tour and liked it. Later after we had a few demos recorded for Violet Phase the homie Michael Stock, who throws shows and runs a radio show in LA called Part Time Punks, passed along the demos to Joanna. Things progressed from there.
How have the reviews been regarding this new Violet Phase?
Ryan – Very mixed, but that's expected. We knew that breaking out of our shell was going to lead us to some unexpected places, and our fans will experience that too. Change isn't always easy.



Is there a difference between the European "crowd" and the American one? What are the best moments that echo on your memory as musicians?
Ryan – For us, touring Europe is always new and exciting. The variety of venues and audiences is much greater than what we've experienced in the U.S. It's difficult to pinpoint certain moments because there have been so many memorable moments. However, playing WGT in Leipzig last year was hands down the greatest Second Still experience ever.
What was the last album that you listened to? And what was the last concert you've been at?
Ryan – Album: >>> by BEAK>. Concert: Ladytron at the Fonda Theatre in Los Angeles
How would you describe a Second Still's concert? What can we expect from the next shows?
Ryan – Expect a lot. With Violet Phase now cycling through our setlists, the sets are more dynamic than ever before. We are constantly swapping instruments on stage and bouncing between our old sounds and the new.
Interview by: Sónia Felizardo