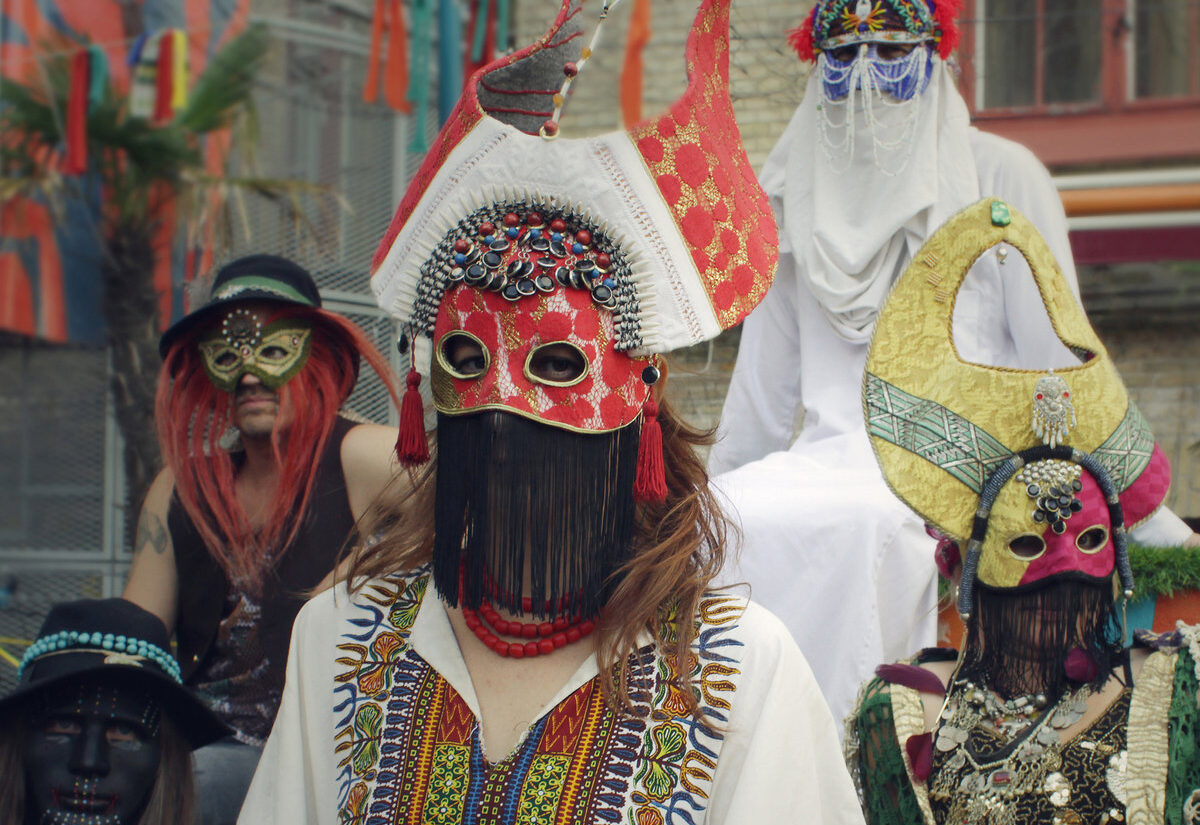 Os Goat vão regressar a Portugal este ano. A banda sueca apresenta o seu mais recente álbum, Oh Death, a 13 de outubro no Hard Club, no Porto, e a 14 de outubro no LAV, em Lisboa.
Sucessor de Requiem (2016) e de Commune (2014), Oh Death  aterrou dez anos depois de World Music (2012), a estreia em longa duração que levou o grupo, cuja identidade é ainda hoje desconhecida, a percorrer os quatro cantos do mundo — em Portugal, atuaram na edição de 2016 do Milhões de Festa, em Barcelos, e dois anos antes no festival Vodafone Paredes de Coura (recordem a conversa com o grupo, dias antes da estreia em terras lusas, aqui).
"Do The Dance" é o single de apresentação do álbum descrito, segundo as notas que acompanham o lançamento, como "uma festa onde todos são bem-vindos", e que invoca tanto o "funk vicioso" dos anos 70 como o "pós-punk picante" do catálogo da ZE Records, que nessa mesma década nos deu trabalhos fundamentais de Suicide, Kid Creole e The Contortions.
Os bilhetes para os concertos, organizados pela promotora Crowdmusic, encontram-se disponíveis a partir da próxima semana em crowdmusic.seetickets.com.